Six things to know if you are thinking of selling your home in early 2024
As we close the books on 2023, it's clear that this was not a great year for Austin home sellers:
Interest rates kept many buyers on the sidelines,

Home inventory rose, and buyers had more choices,

Buyers were able to negotiate prices downward around 6 - 8%,

Homes took longer to sell, and

Not all homes sold.
Not the rosiest picture if you are thinking about selling your home in Austin in early 2024...
Of course, that doesn't mean homes aren't selling. People are putting their homes on the market every day. They want to downsize. They want to upgrade. They want new neighbors. They want no neighbors. They want to move closer to (or farther away from) family.
If you are considering selling your home in early 2024, you will want to position yourself for success and have a realistic understanding of the current Austin market conditions. Let's walk through it.
IS THIS A GOOD TIME TO SELL MY AUSTIN HOUSE?
Frankly, the next few months are not the best time to sell. Of course, selling is a deeply personal decision that depends on your personal finances, what's driving your decision to sell, how long you've owned your home, and your risk tolerance. Let's look at it from all perspectives.
IF YOU DON'T HAVE TO SELL: If you don't have to sell, the best advice is to hold on to your property until the market stabilizes, interest rates come down, and buyers are active again. Unfortunately, we don't have a guarantee when the market will improve, but historically we see a seasonal shift each Spring where Austin prices tend to increase 6 - 8%. We suggest waiting until February and re-assessing the market conditions then.
IF YOU HAVE TO SELL: If you find yourself in a situation where you have to sell, try to hold off until late February so that you can get the price lift that usually accompanies the natural seasonality of the Austin real estate market. If you can't wait until late February, consider leasing or follow the tips we outlined below to increase your odds of selling.
IF YOU PURCHASED YOUR HOME IN 2020 OR 2021: If you bought your home during the pandemic peak, you may find yourself "upside down" and facing a loss. Time will fix this. Hold onto your property and let appreciation over time work its magic so that you come out ahead. If you've got to make a move, then we suggest leasing. More on that below.
IF YOU'VE OWNED YOUR AUSTIN HOME FOR AWHILE: Austin home prices have appreciated substantially in the last ten years, so if you've owned your home for awhile you are likely sitting on significant appreciation and a substantial amount of equity. Our handy calculator can help you explore the possibility of cashing out. Keep in mind, however, that if you sell now you are unlikely to replace that sweet sub-five percent interest rate you may be currently enjoying.
WOULD I BE BETTER OFF LEASING MY HOUSE AND SELLING LATER?
If you would lose money if you sell your home now or if you want to capitalize on your potential profit, another option is to rent your home out until the market rebounds. The rental income can cover or defray the cost of carrying the property. If you aren't sure if leasing makes sense for your personal situation, we will gladly do some analysis for you. We can also connect you with a property management company that can help you find tenants and address tenant needs during the course of the lease.
IS THERE ANYTHING I CAN DO NOW SO I'M READY TO SELL WHEN THE MARKET SHIFTS?
Yes! If selling is in your future, we highly recommend using this slower market to prepare your house for sale. Gradual and steady improvements may be easier to absorb over time and put you in a position to be ready to go on the market quickly when things begin to pick back up. Here are four things you can do now to get a jump on the market.
#1: PURGE AND DE-CLUTTER. Use this time to go through your belongings one area or room at a time. As you do so, purge unwanted or unused items and pack up things you don't need. Focus on neutralizing your space and reducing the amount of personal photos and mementos on display.
#2: DEEP CLEAN. Clean the spaces that don't get regular attention. This is the time to wash the baseboards, remove the cobwebs from the ceiling, clean the light fixtures, replace burnt out bulbs, dust under the furniture, and have the carpets professionally cleaned. Professional house cleaners are a huge help with this.
#3: CONSULT WITH A PROFESSIONAL STAGER. A professional stager can help you figure out how to optimize the use, look, and feel of every room in your home so that it is the most appealing to potential buyers. People sometimes confuse decorating with staging, but the two are quite different. As this interview explains, staging often helps home sell for more by showcasing your home in its best light.
#4: MAKE MINOR REPAIRS. The days when buyers were looking for a fixer upper are gone. The leaky faucet, the wobbly toilet, the peeling wallpaper, the smudge on the wall, the peeling exterior paint -- these are things you can address now so that you are prepared when the market heats back up.
WHAT CAN I DO TO INCREASE MY ODDS OF SELLING NOW?
Our sluggish 2023 market is full of lessons for potential home sellers. If you need to sell now or in early 2024, here are six tips to increase the likelihood of your home selling in less time and for a higher price.
Make updates.
Outdated homes had a particularly difficult time selling during 2023, while homes that were fixed up often sold more quickly. Buyers are simply not interested in taking on a project, so you will be well served to make cosmetic upgrades to make your home appealing to today's buyers. Fortunately, you don't have to come out of pocket to cover the expense of making your home ready to go on the market. Compass Concierge can cover the upfront cost of improvements like painting, staging, new countertops, and updated light fixtures, while you pay back the cost at closing.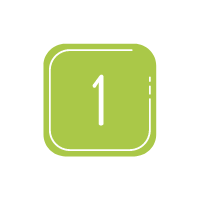 Not sure if your home needs updates? Some signs of an outdated home include formica or tile countertops, popcorn ceilings, glass mosaic tile, gold door hardware, wood paneling, linoleum floors, and carpeted bathrooms. We can do a free consult and help you figure out what improvements will get the biggest return on your investment. If you aren't sure where to start, check out some of our remodeling tips with the highest return on your investment or these curb appeal makeovers.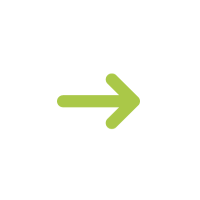 Make a good impression.
Current market conditions make it more important than ever that your home's online presence stands out from other homes for sale. Invest in preparing your home for the best possible online impression with staging, premium pictures and video, and a strategic marketing plan that gets your home seen by more potential buyers.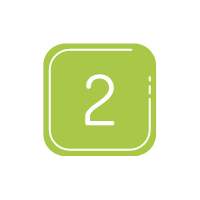 Amplify the visibility of your home.
As the number of homes for sale in Austin creeps up, buyers have more choices, so you want to get the competitive advantage wherever you can. Zillow recently introduced a selective category of "Showcase" listings. These exclusive Showcase listings are designed to attract buyers to your home using a combination of special map markers, enhanced visuals, an immersive online tour experience, AI leverage, and prioritized ranking in searches. Zillow's data shows that Showcase listings get 79% more page views, 63% more saves, and 78% more shares from interested buyers. We are one of only 24 agents in Austin with the ability to boost your home's visibility on Zillow as a Showcase listing.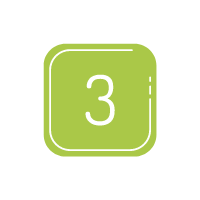 Price competitively.
Don't think about what your neighbor sold their home for in the height of the pandemic. You shouldn't even think about what they sold their home for three months ago. Instead, focus on recent closed sales, competing homes that are currently on the market, and real-time pricing trends.
Work with an experienced Realtor that will give you realistic pricing information, be willing to take their advice, and be prepared to make quick adjustments if needed. The chances of your house selling are reduced if it is priced too high, languishes on the market, and goes through a series of protracted and small price reductions.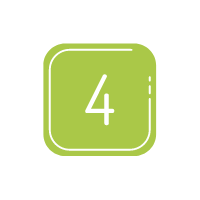 Be patient.
Homes are taking longer to sell, and we are seeing more buyers back out of the purchase during their option period. Unless you have a truly fantastic home that stands out from the crowd, you can expect it to take awhile to sell. The median days on market is currently 41.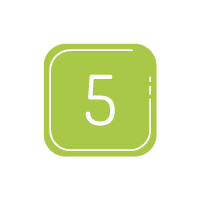 Be prepared to adjust.
As mentioned above, downward price negotiations are happening. These days sellers are typically getting 6 - 8% less than they list their house for. Be prepared to make price adjustments over the course of the time on the market, and be prepared to negotiate further during the option period.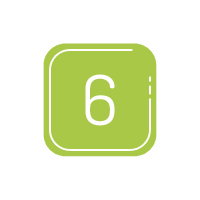 LET'S TALK THROUGH YOUR OPTIONS
If selling a home in Austin is on your to do list for 2024, we can help you sort it out and establish a strategic path forward.
We will answer all of your questions and come up with a plan with actionable steps designed to get you where you want to be. And then you decide what makes the most sense for you.
Reach out when you're ready to talk through your options.
FIND AN AUSTIN HOME YOU LOVE
We educate you on Austin neighborhoods, help you avoid costly mistakes, and guide you through the process of finding that special home where your best memories will be made.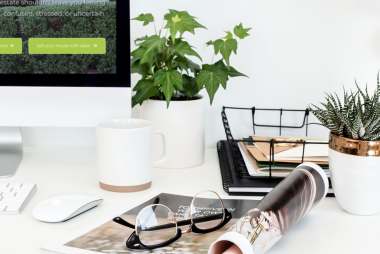 SELL YOUR AUSTIN HOME WITH EASE
We help you keep all the balls in the air, reduce the stress of the process, all while attracting potential buyers to your house so you can sell quickly for the best price.