Tidy up to reduce your home's time on the market
If you're thinking of selling your home in Austin, then it's time tidy up, declutter, and yes, even purge. Many buyers can't see past what's directly in front of them, so the jam-packed garage, over-flowing pantry, and messy countertop get in the way of the buyer envisioning how the home could fit their own lifestyle. Overly-full spaces also make it difficult for buyers to see the features of the home, such as the quality of the finishes or the size of the rooms.
By decluttering your house before you put it on the market, your house will appear more spacious and visually appealing to potential buyers. This can help the house show better, and make it more attractive to potential buyers, potentially leading to a quicker sale and/or a higher selling price. Additionally, a decluttered home can be easier to keep clean and maintain during the selling process.
Not sure where to start? Here are four things to do to declutter and get your home ready for sale:

Tidy up the laundry room
Raise your hand if your laundry room is a chaotic assortment of unmatched socks, clothes that still need to be put away, a jumble of detergent bottles, and a ton of odds and ends that haven't found a home? Yup, me too.
Start by sorting what's in the laundry room into categories, and purge whatever items you aren't using regularly. Try to avoid overcrowding and stick to the essentials. That lonely sock that's been hanging out for six months? Empty or expired cleaning supplies? Towels that are fraying or stained? It's time to say goodbye to all of those.
Next, organize those items that you are keeping and try to keep like items together. For example, corralling the detergent, fabric softener, and stain remover into a pretty basket will instantly make your room seem more organized. Tidy up the shelves and try to leave open space if possible.
Avoid letting your laundry pile up and put away the clothes right as they come out of the dryer. If you really aspire for perfection, try the the Konmari Method of folding clothes.
Last, add some personal touches to the laundry room to make it feel more welcoming. A plant or framed print will make the laundry room look more inviting.

If you need some inspiration check out the queen of decluttering, Marie Kondo, for more tips and tricks. You've got this!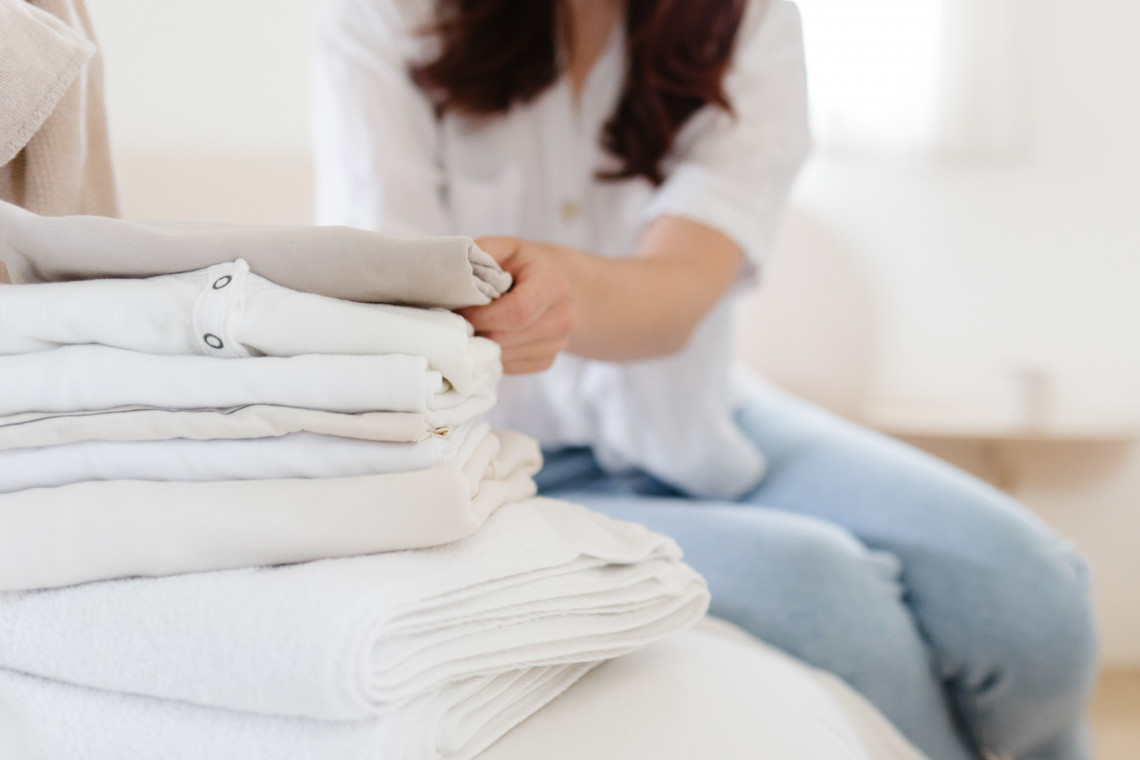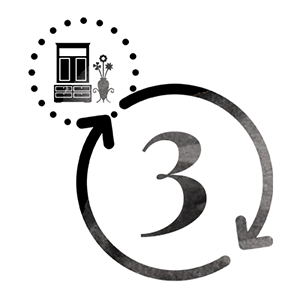 Organize your storage areas & closets
It's easy to neglect the "out of sight" areas of the home like the garage, pantry, or closet. Shared spaces, like the pantry, can be even harder to keep tidy when multiple family members are regularly using (and abusing) the space. Yet, potential buyers want to see that a home has plenty of storage space, so you will be doing yourself a favor by cleaning out and organizing these often overlooked spaces.
Begin by emptying one storage area at a time so you have a fresh space to work with. As you empty out the storage area, sort through the items and purge anything you haven't used or worn recently. Our advice is to create three piles: keep, donate, trash. When you're done, you'll know exactly what to do with everything.
Go ahead and move seasonal items you won't be needing out of the house (like winter coats in the middle of summer or holiday decorations). Think of it as "pre-packing" your belongings and storing them out of the house before your big move.
Once you've purged any unnecessary items, it's time to organize the things you're keeping into similar groups. Use shelf dividers, storage bins, and other organizers to store items and create a sense of intentional order. For closets, try to leave some rod space showing so that the space doesn't look overstuffed. If you expect to put your home up for sale soon, be sure to move things out of the garage so that a car can easily park inside with room to spare.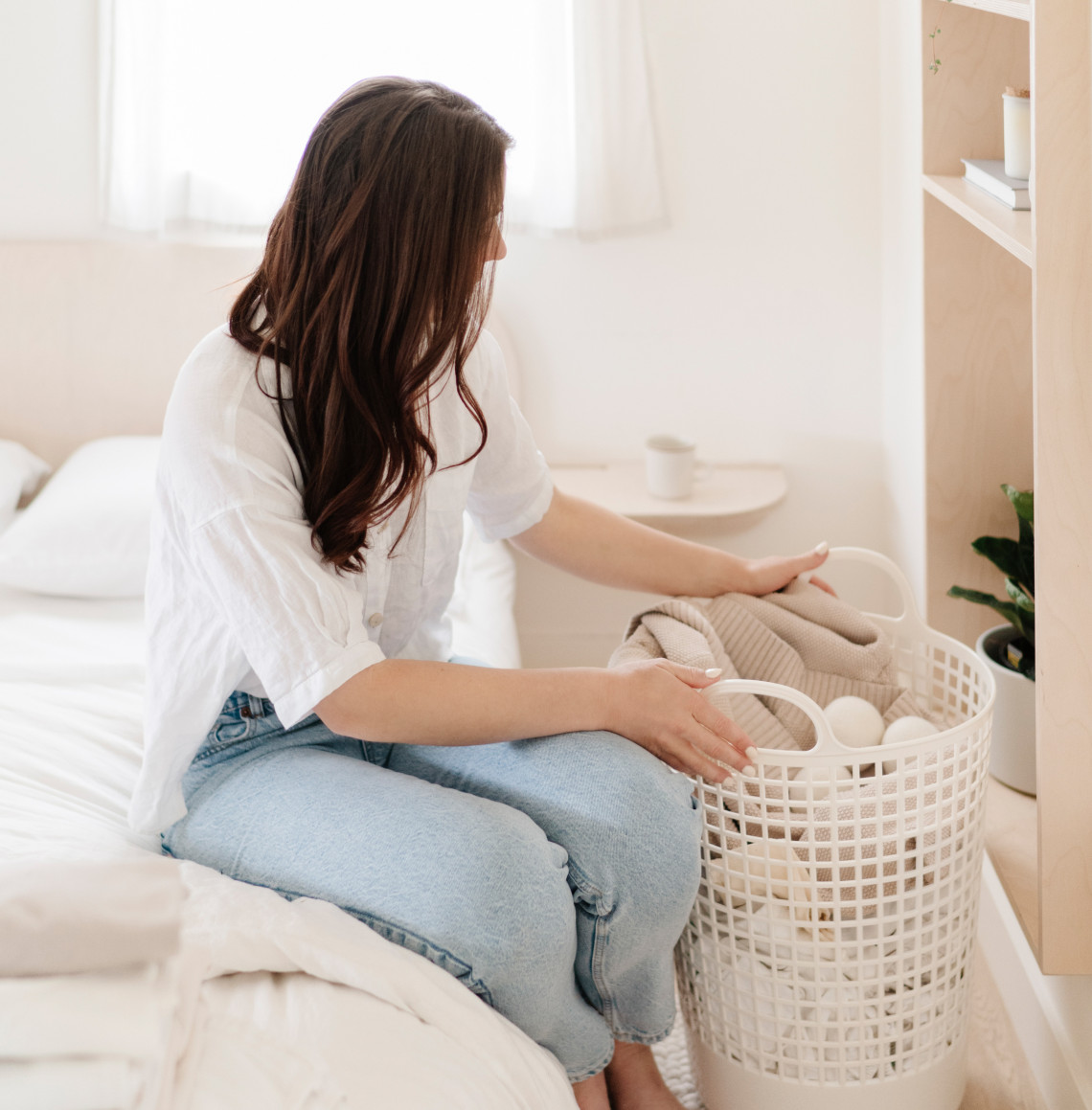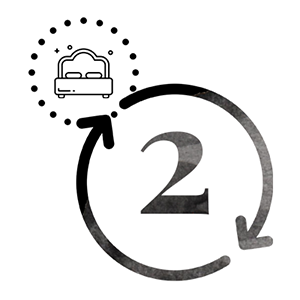 Life happens, and over time we accumulate a lot of stuff -- from framed photos to decorative knick knacks and everything in between. But the very things that make our houses feel like homes can also make them feel crowded and chaotic. If you are putting your home up for sale, it's time to scale back on the decorations. After all, we want buyers to focus on the quality of the countertops instead of admiring the photos from your last vacation.
This doesn't mean you have to get rid of everything. Again, you can use this as an opportunity to pre-pack some of the non-essential items you don't need between now and your move. Limit the number of personal photos on display, pare back the decorations on countertops and furniture surfaces, put some of the decorative pillows in storage, and you may even need to reduce the amount of furniture in a room.
If you aren't sure where to start, reach out to us. We can give you an idea of where to start, or we can recommend a professional organizer or home stager that will do consultation and develop a plan for you.

Leave sentimental items for last
I confess that I'm a sentimentalist. I'll start cleaning out a closet and the next thing you know I've spent 2 hours going through baby books and vacation photos. To avoid de-railing the organization process before you even start, save sentimental items like photographs and memory boxes for last. Tackle easy things first like books and papers. Then you can move on to the meaningful stuff.
We find that digitizing some of our sentimental items can help us part with items we normally keep, particularly the plethora of child art. In our family we take snapshots of large and bulky art projects (dioramas, paper mache penguins, and such), as well as the plethora of colored pages, Lego creations, and drawings. The digital images are included in our family photo book to show the progression of our children's learning over the year. The kids are part of the process and will often pose with their latest artwork which minimizes melt downs when they see their beloved project in the trash.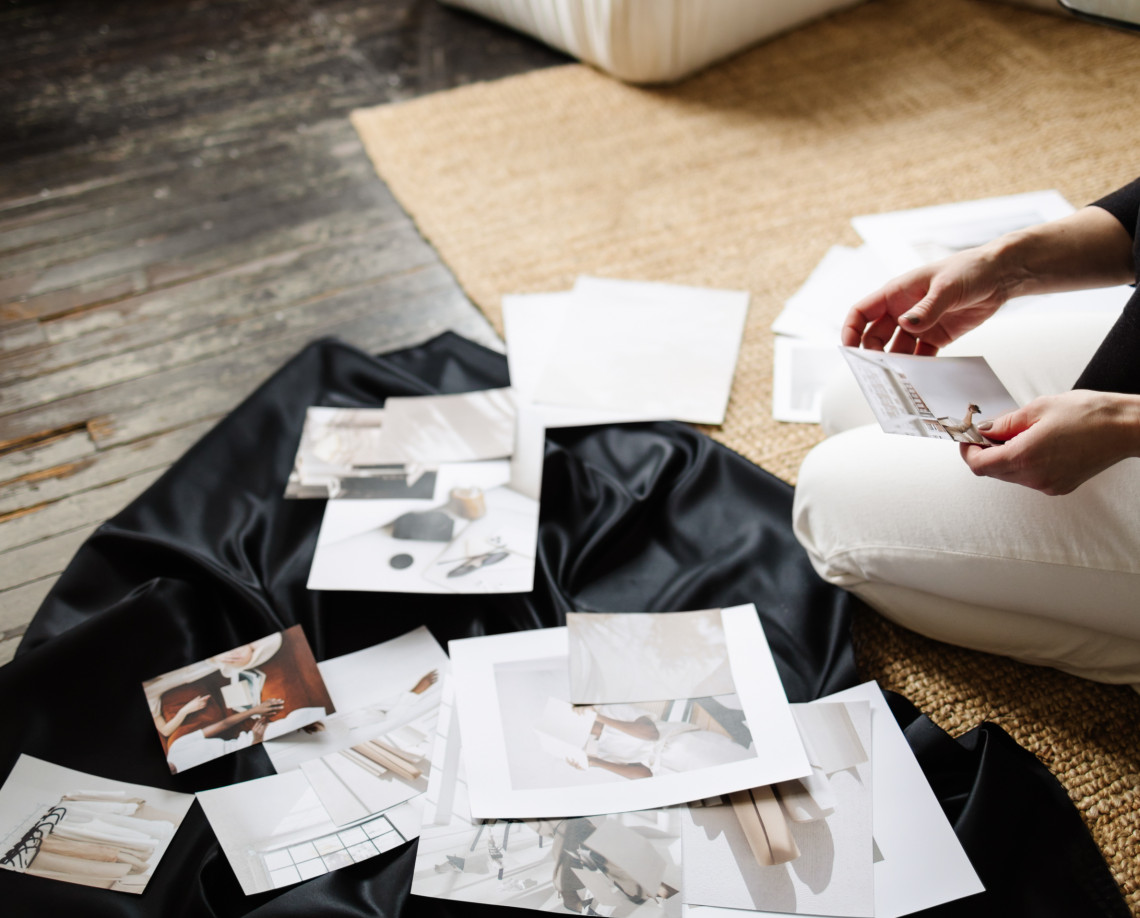 Want hands on help?
We totally get that decluttering your home is hard. Just remember, by cleaning up your home now, you can profit later. In hopes it's helpful, we've linked some of my favorite organizational tools that we personally use in our home here on our Amazon page.
If you want more guidance on how to get started or what steps to take to prepare your home for sale, as experienced Austin Realtors, we're here for you. Reach out for a no obligation consult about selling your home at any time.
SHOP OUR HOME ORGANIZATION FAVORITES
WHAT QUESTIONS DO YOU HAVE?
Technology is great, but sometimes it's nice to talk to a real person. Reach out for a no obligation, no BS consult.
Call or text us:
512-789-0869

Email us:
[email protected]
"We've worked with many different Realtors before, and without hesitation, none of them compared to Paul. He was clearly most concerned with helping us meet our needs first and foremost. We never felt rushed or pressured."
-- Audrey O.
I agree to be contacted by Homesville Realty Group | Compass via call, email, and text. To opt-out, you can reply 'STOP' at any time or click the unsubscribe link in the emails. Message and data rates may apply.
By clicking Submit, you agree to our Terms.
View Our TOS and Privacy Policy
Thanks for your interest!
Someone will reach out shortly. In the meantime, learn more about our team.