As Realtors, we hear moving horror stories all the time: the person who didn't start packing until the day before the move; the person who spent days looking through each photo album and scrapbook; the spouse who spent hours developing a schematic of how the furniture would fit in the moving truck; the other spouse who spent hours building Excel spreadsheets of what had to be done rather than actually packing; and the essential family member who threw out his or her back the day before the move.
While moving is disruptive to everyone's routine, we've compiled a list of pro moving tips to get you to moved from one home and settled into another with minimal stress.
Plan the moving logistics
Start preparing for your upcoming move by nailing down essential logistics like what day you will move, selecting a moving company, and confirming any travel plans.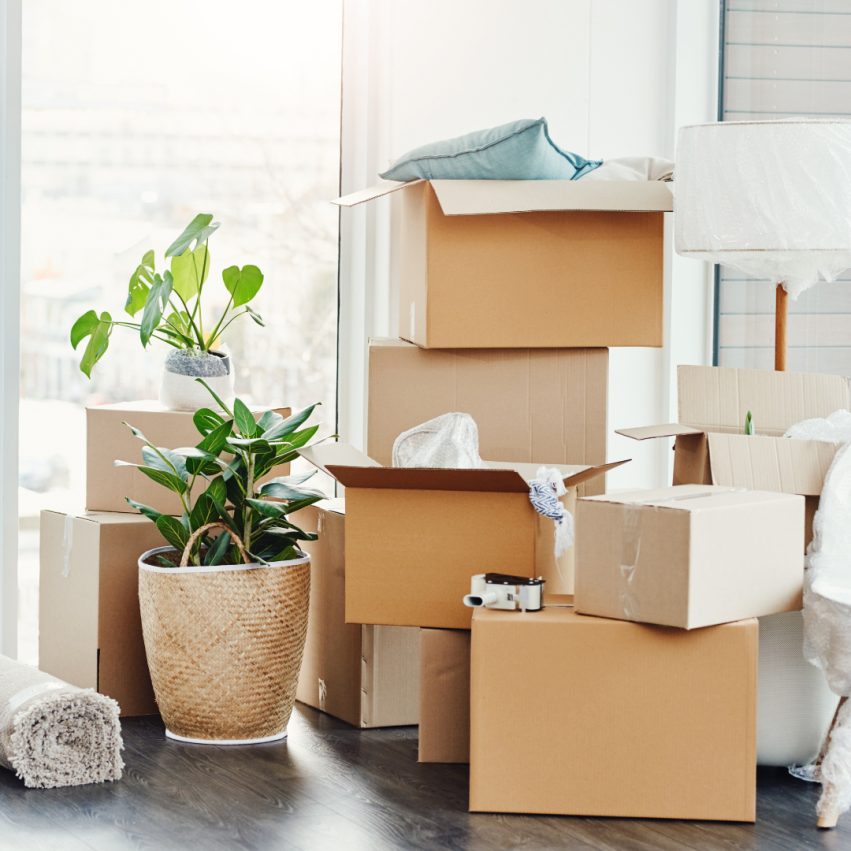 Select a moving company and schedule your move-in date. We have several moving companies to choose from on our resources

page.

Be sure to plan as far in advance as you can. Since Austin is a college town, there are certain times of the year (like the beginning and end of the college semester) when it is almost impossible to find an available mover. Save yourself a headache by scheduling your move as soon as you have a solid date.

Collect moving supplies like tape, bubble wrap, and permanent markers. Don't forget specialty containers like wardrobe boxes. You can check out some of our suggested moving essentials

on Amazon.

If needed, rent space in a storage facility.

Purchase moving insurance to protect your valuables.

If you are moving for work, figure out what your employer will require as proof for reimbursement of your moving expenses and track your expenses accordingly.

Arrange for hotels, rental cars, or any temporary housing you may need during the move or upon arrival to your new home.

Arrange to take the day off work on moving day.

Schedule the disconnection or change-over of all utilities (electricity, gas, water, trash services, home security, Internet, etc.). If you are staying in Austin we usually recommend making the switch to your new home effective the day of or the day after closing. Don't turn off your utilities at your existing home too soon; doing so can cause problems with the buyer's inspection of your home.

Return any utility equipment, like cable boxes or internet modems, that belong to your service provider.

Get your automobile serviced if you are moving out of Austin. Check oil, fluids, air pressure and other components to ensure everything is functioning properly before you make the trip to your new home.

Confirm arrangements and dates with your moving and storage companies one to two weeks prior to your move.
Make personal arrangements
While it's common to focus on the physical elements of the move, there are also a lot of personal arrangements that you will need to address if you are moving to a new city or state.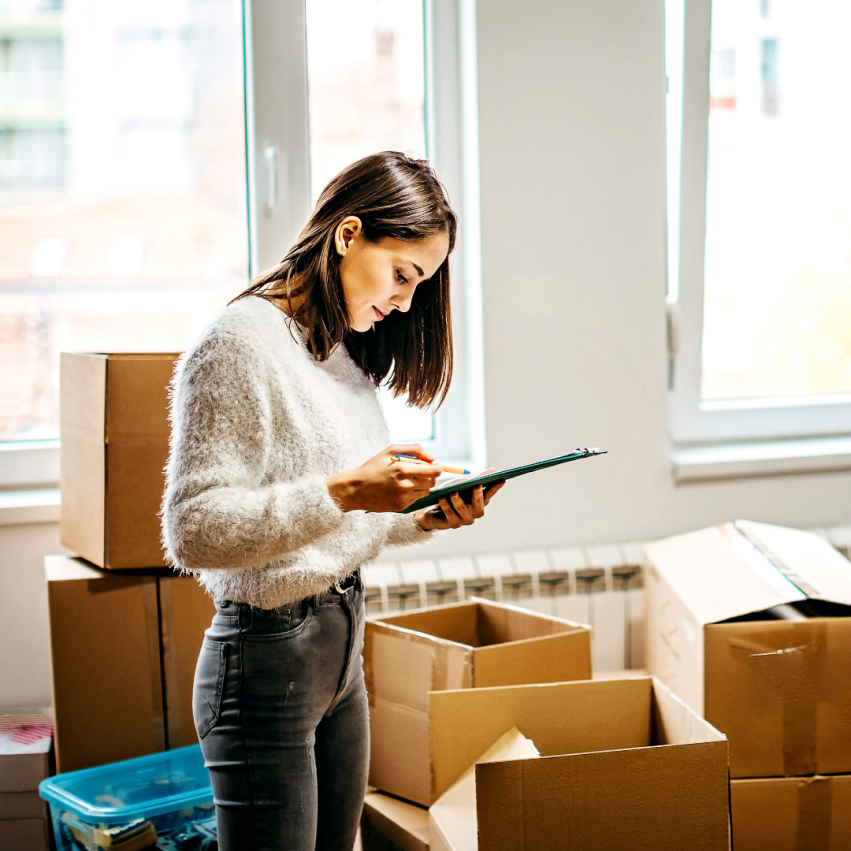 Get your finances in order. Contact your bank and arrange transfer of your accounts. Order checks with your new address. Stop any auto-drafts for services you won't be using in your new home. And if you are moving cities, be sure to clean out your safety deposit box!

Contact your doctors for medical and dental records for all family members. Ask for referrals to new physicians if needed.

Stock up on any medicines or prescriptions you or your family members will need in the coming weeks.

Change your property, auto, and health insurance policies as needed.

Pick up all dry cleaning.

Retrieve and return any borrowed items from neighbors and friends.
Prepare your children
If children are part of your household, you will need to complete a few additional preparations, and you may also want to take additional steps to help your children adjust to such a major life change.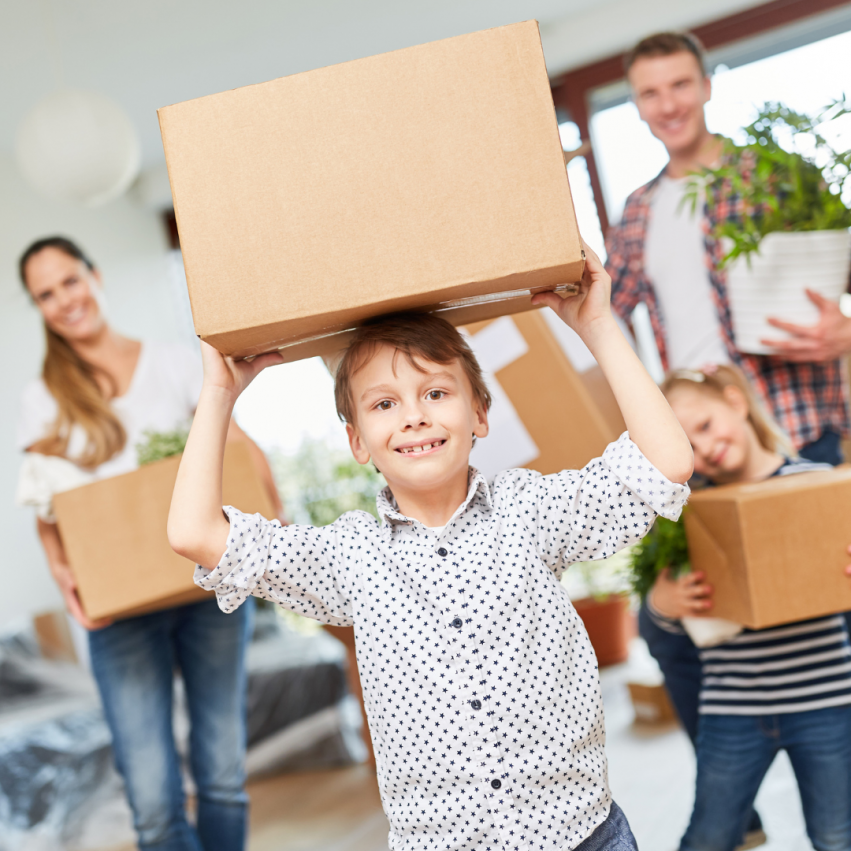 Give child care providers proper notice of withdrawal. The same goes for any paid activities your child participates in such as dance or music classes.

Contact schools and arrange for transfer of student records.

Request official transcripts and test scores, if needed.

Clean out school cubbies and lockers.

Return any school-owned technology devices and library books.

Keep any necessary car seats and booster seats available for the move.

Try to time your move so that it causes the least disruption to your child's routine, such as during the summer or school break.

You can ease the stress of the transition by involving your child in the moving process. For example, you could have them pick a paint color for their new bedroom or provide input on how their room will be arranged.

Take the time to explore your new neighborhood with your kids before the move. Visit local parks, restaurants, and attractions to help your kids feel more familiar and comfortable with their new surroundings.

Arrange for your child to say goodbye to friends.

Make it a priority to set up their room when they arrive at your new home so that they have a familiar and comfortable space of their own
Prepare your pets
If you have pets, you may need to make special arrangements for their move as well. Disruption to their routines and living spaces can be especially stressful for pets. These strategies can help.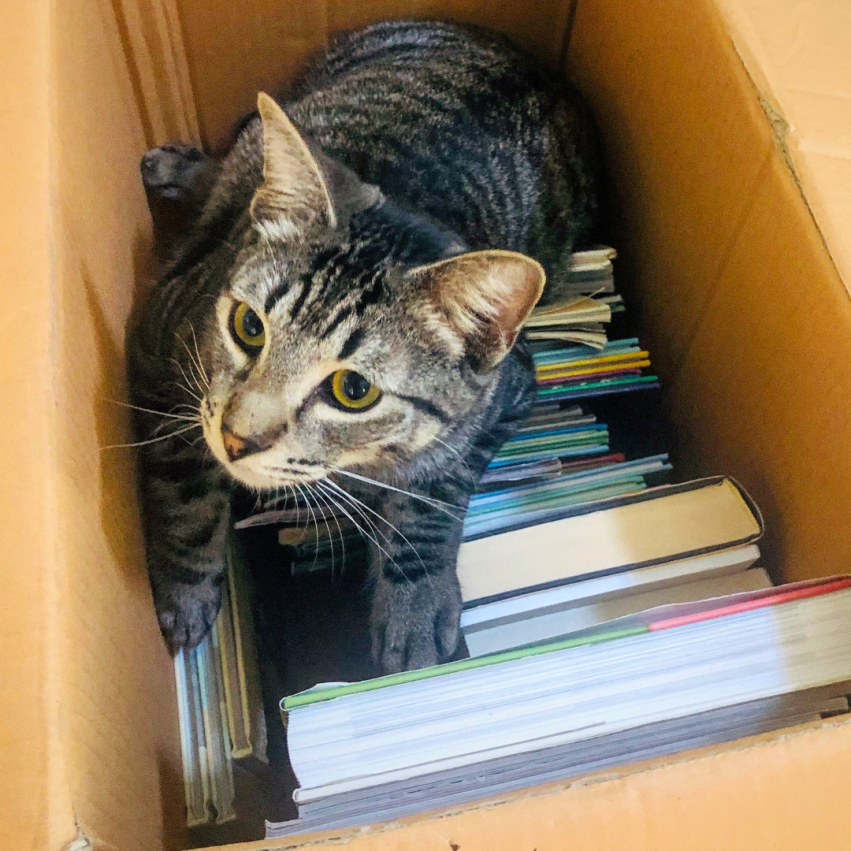 Arrange special transport service for pets in advance if needed.

If your travel to your new home will extend overnight, be sure your hotel welcomes pets.

Collect pet records from the veterinarian, and get any medications your pet will need during the move.

Ask your vet for recommendations if your pet is traveling with you. They may prescribe anti-anxiety or motion sickness medication to make the move less traumatic for your pet.

Make sure your pet's immunizations are up to date and carry the immunization record with you.

Have a new pet identification tag printed with your new address and contact information.

Update the contact information associated with your pet's microchip, if applicable.

Reduce the commotion associated with packing by limiting their access to parts of your home and giving your pet a quiet and safe place to retreat.

Take a photograph of your pet and keep it on hand in case your pet is separated from your family during the move.

Consider crating or sequestering your pet in a quiet part of the house on moving day so that it doesn't escape.

Don't forget your furry family members on the day of the move!

Have food, water, food dishes, medication, special bedding, and leashes easily accessible during the move.

Pets thrive on routine, so keep their daily feeding and exercise schedule as consistent as possible during the move.

Once you've made it to your new home, introduce your pet to their surroundings gradually. Start by letting them explore one room at a time, and slowly expand their access to more parts of the house over the course of a few days. Make sure they have access to all their familiar belongings, like their bed, toys, and food and water bowls.
Pack your things
Once you have the logistics confirmed, it's time to start packing your belongings for the move. Packing can take days, weeks or months, depending on your packing style and how much time you spend sorting through your items. If this seems overwhelming, remember that there are professional movers that will help you sort and pack your possessions.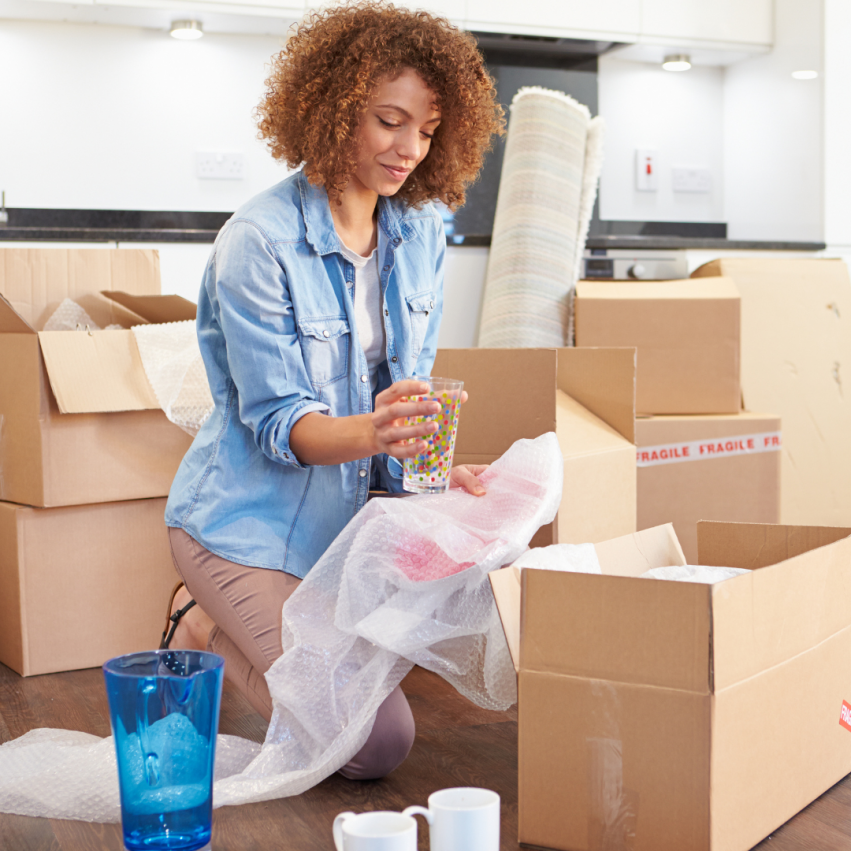 Get rid of items you don't use or need. Go through each room of your house and decide what to keep and what to donate or purge.

Start using up supplies that you don't want to move like frozen foods, canned goods, and cleaning supplies.

Begin by packing items you use infrequently, like holiday decor, seasonal clothing, or your wedding china.

Clearly label and number each box, and keep an inventory.

Identify which boxes contain essential items you need as soon as you arrive at your new home. Conspicuously mark those boxes and keep them separate from the rest.

Don't overlook the attic, garage, storage buildings, and yard for items to pack.

Keep valuable and irreplaceable items such as jewelry, important papers, and heirlooms with you, not the movers. Make an inventory list of all items going with you personally.

Organize all important documents in a fire-safe box. Include school records, home purchase/sale papers, will, marriage/divorce papers, pet documents, financial records, stock certificates, social security cards, birth certificates, and passports.

If you are taking your refrigerator, make sure to empty, clean, and defrost it at least 24 hours before moving day.
It's also useful to make a "Survival Box" for the move. This should include essential items you will need during your move and immediately upon arrival at your new home:
| | | |
| --- | --- | --- |
| Mover contact info | Paper & pens | Scissors |
| Packing inventory | Heavy duty tape | Tape measure |
| Paper towels | Ziploc bags | Toilet paper |
| Toiletries | Bottled water or drinks | Snacks |
| Medications | First-aid kit | Flashlight |
| Tool kit | Trash bags | Spare keys |
| Cell phone chargers | Laptop & charger | Pet essentials |
Cancel services & memberships
In addition to moving your belongings, you may need to cancel any services or memberships or transfer them to your new location. Before cancelling any services, review your contracts and membership agreements so that you understand any cancellation fees or requirements. Some companies may require written notice or may charge a fee for early cancellation.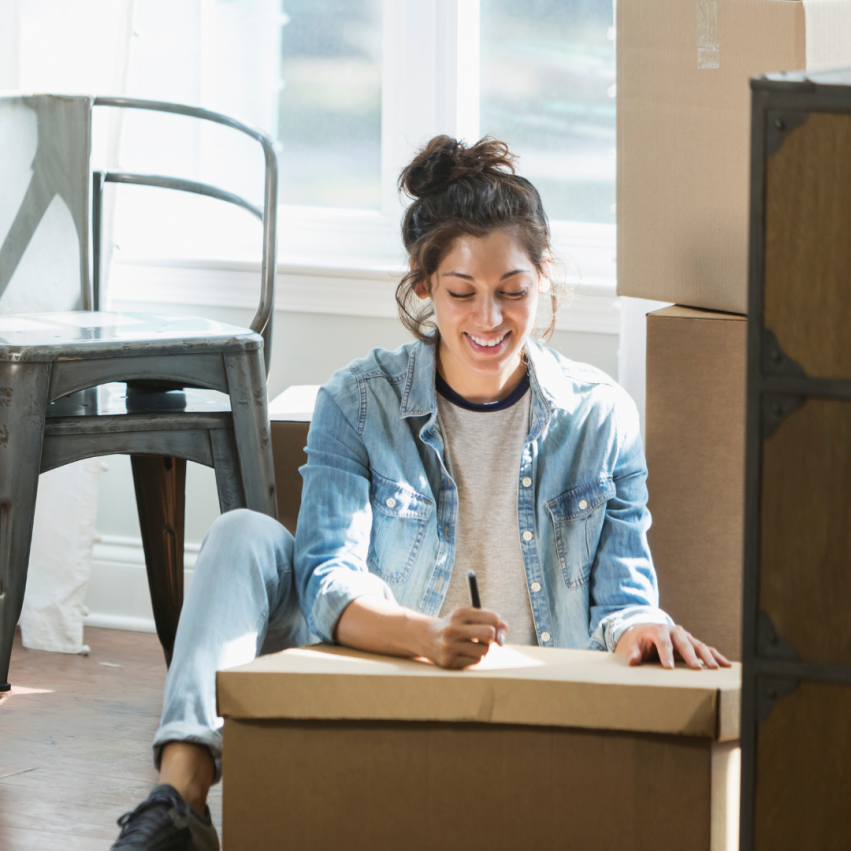 Give advance notice to your service providers so that you can avoid being charged any additional fees. Many providers require at least 30 days' notice.

Ask your service providers for any appropriate refunds or the return of deposit fees that may be owed to you. Some providers may offer pro-rated refunds or credits for unused services.

K

eep track of the dates you cancel your services, and retain records of your cancellation notice.

After you've canceled your services, double-check your final bills to ensure that you are not being incorrectly charged for any additional fees or services. If you notice any discrepancies, contact your service providers immediately to address the issue.
While the list of services and memberships you need to cancel or update will vary from person to person, but here are some ideas:
Cancel or transfer household utilities

Cancel or change your gym membership, and clean out your club or gym lockers.

Give notice of resignation to any professional or social organizations to which you belong. The same goes for any volunteer groups.

Cancel your library membership and return any books you've borrowed.

Cancel or change the address for your newspaper and magazine subscriptions.

Cancel or update any subscription services like meal kits, streaming services, or clothing memberships.
Prepare your new home
Not only do you need to pack your existing home, you will also want to take some preliminary steps to make sure your new home is ready to receive you when you arrive.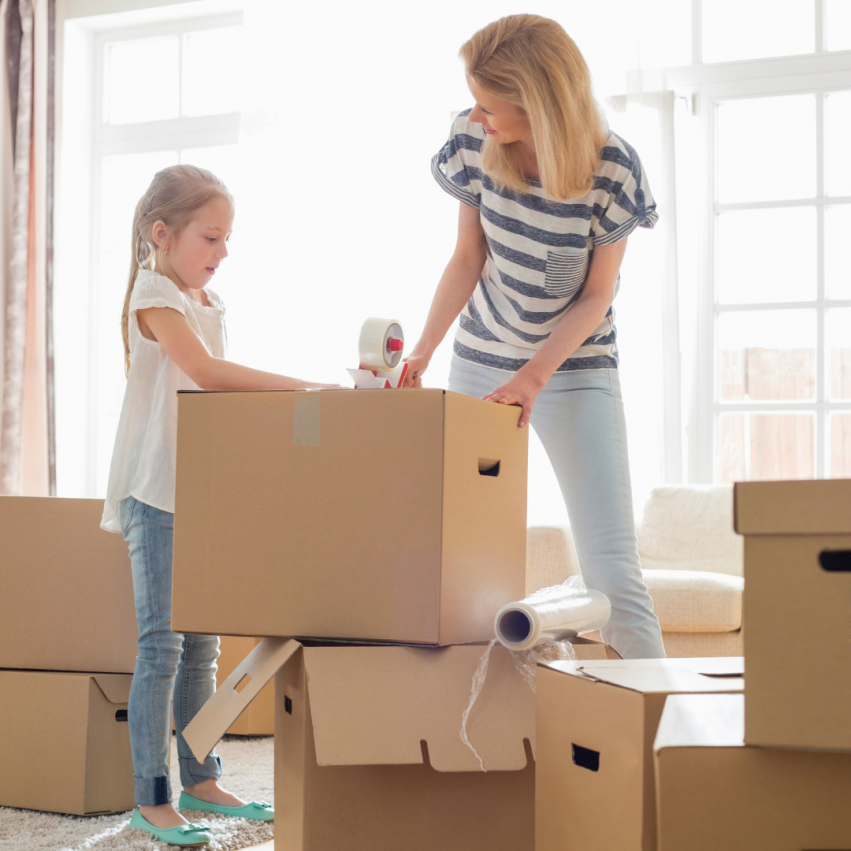 Schedule the connection or change-over of all utilities (electricity, gas, water, trash services, home security, Internet, etc.) to your new home so that they are functional when you arrive.

Arrange for a deep cleaning of your new home to occur prior to your move-in date.

If possible, obtain a floor plan or have measurements taken of the rooms in your new residence so that you can pre-determine where everything will go upon arrival.

This will help you avoid having to move heavy items around unnecessarily.

Take pictures of furniture or get fabric samples for anything you will want to reference for color or decorating before your belongings are delivered to your new home.

Change the locks. There's peace of mind that comes with knowing that no one else has the keys to your home.
Tips for moving day
Your actual moving day can be chaotic, as there are literally hundreds of moving parts. Make a detailed plan for the day, including the order in which items will be packed and loaded onto the moving truck. But be flexible! Things are likely to change.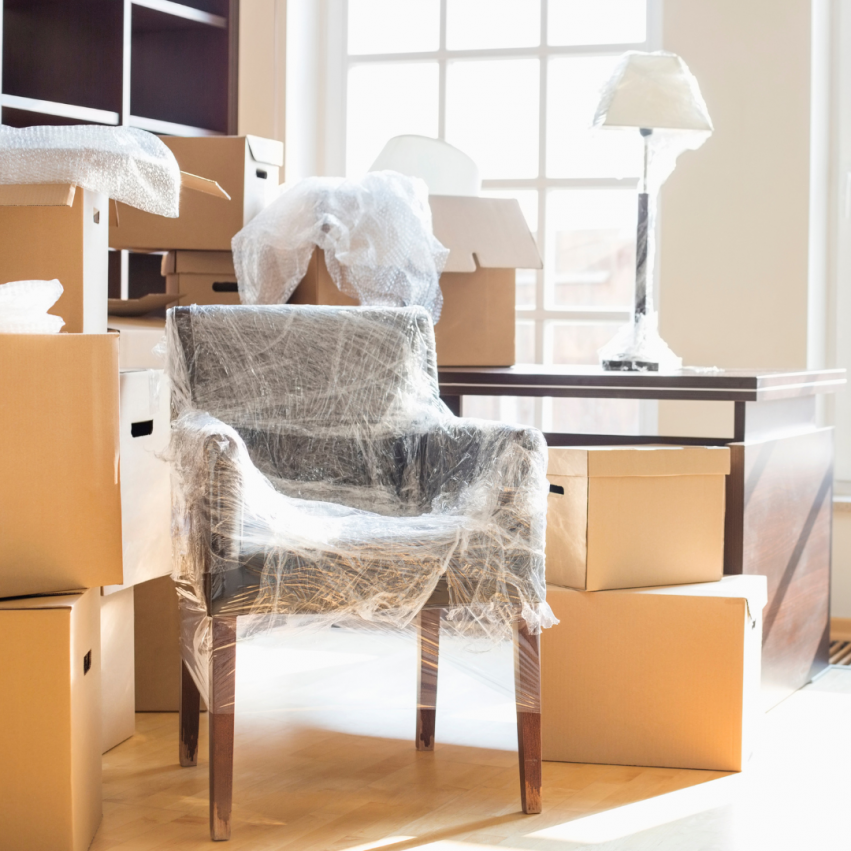 Start your day early to ensure that you have plenty of time to finish any last-minute tasks.

Find a place to temporarily store your essential items that will be traveling with you so that they don't accidentally get packed or lost.

Keep your ID in a safe place. You will need it on closing day if you are selling or buying a home.

Have snacks and water available so that you can power through the day.

Confirm the delivery date, address, and directions with the movers.

Do a final walkthrough. Check every room and closet one last time to make sure nothing is left behind, including your pets.

Make sure all windows/doors are closed and locked, all appliances are turned off, and set the thermostat.
Update your contact info
For safety reasons we don't suggest that you announce to the world on social media that you've moved and your old house is sitting vacant. You can certainly notify your friends and family, and once you are settled in to your new home you should start update your contact information with other providers.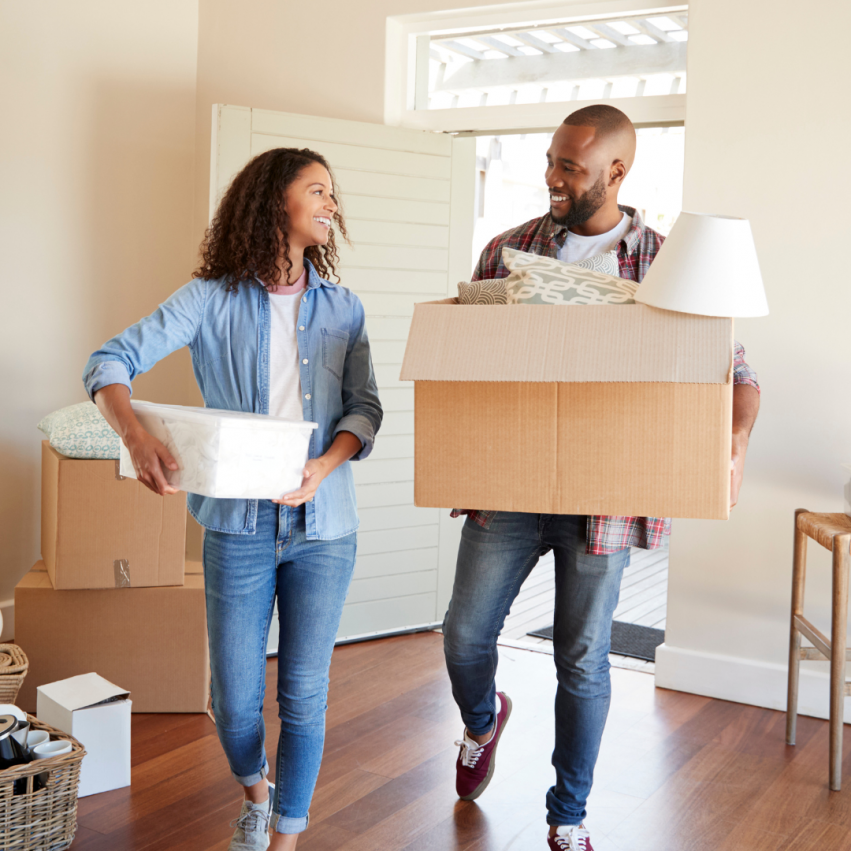 Submit change of address forms to the United States Post Office.

Change your address with the Social Security Administration, if applicable.

Notify the IRS of your new address.

Notify creditors of your new mailing address.

Update your shipping address on online shopping sites like Amazon.
Settling in to your new home
Congratulations! You made it! Once you arrive at your new home, you will want to tackle these final items before you start settling in.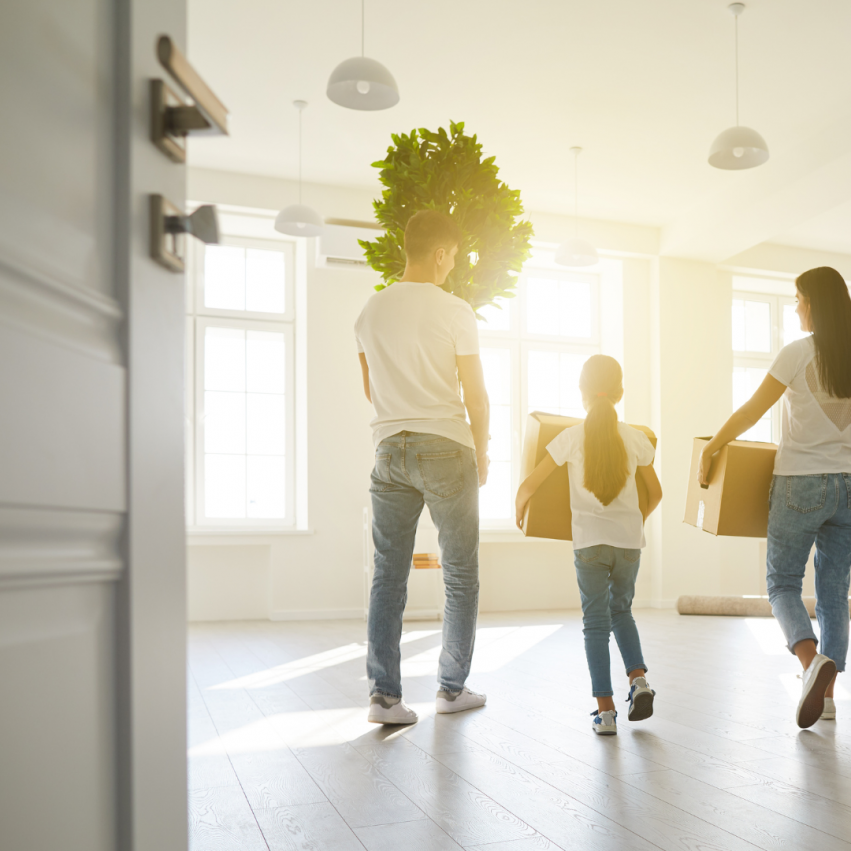 Let family members or friends know you arrived safely.

Check to make sure all utilities are on and working properly.

Inspect the home and make sure everything is working properly before your household goods arrive.

Unpack your essentials first, such as toiletries, bedding, and kitchen supplies. Then, focus on unpacking one room at a time, starting with the most important rooms.

Take it slow. Settling into a new home takes time, so don't feel pressured to rush the process.
Don't hesitate to get help
if it all feels like too much, you can apply Marquette's mantra – when in doubt, hire it out. You can hire someone to purge your stuff, pack your stuff, and unpack your stuff. There are also companies who will haul away your junk, sell your junk, and store your junk. And then there are the blessed cleaners who make it all shine.
Good luck with your move, and don't hesitate to reach out if we can be of any service.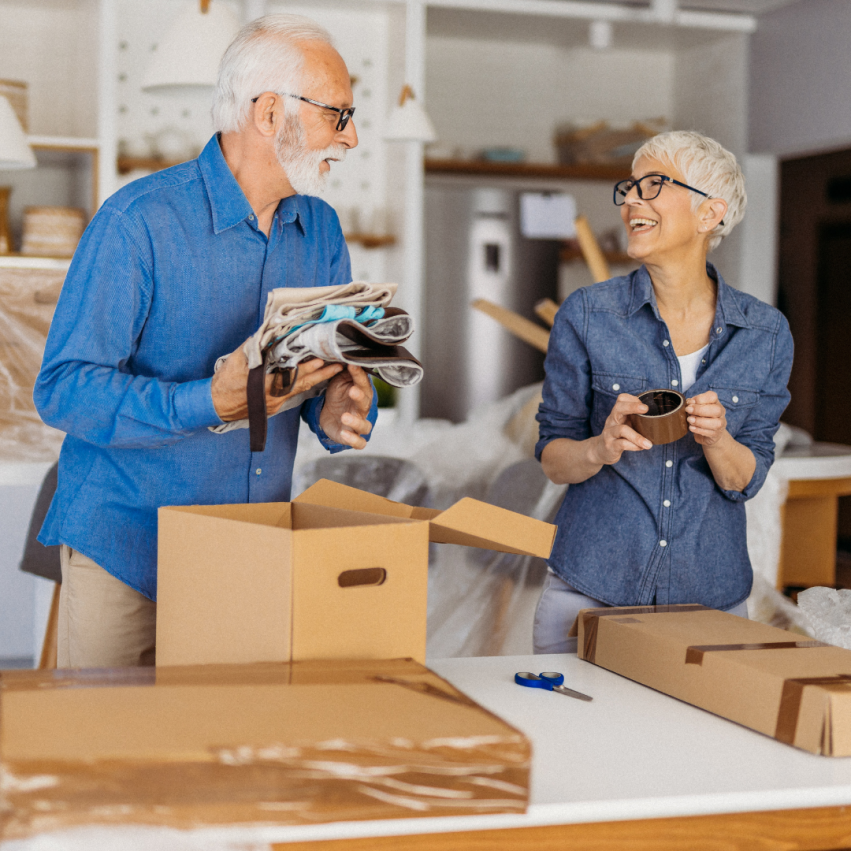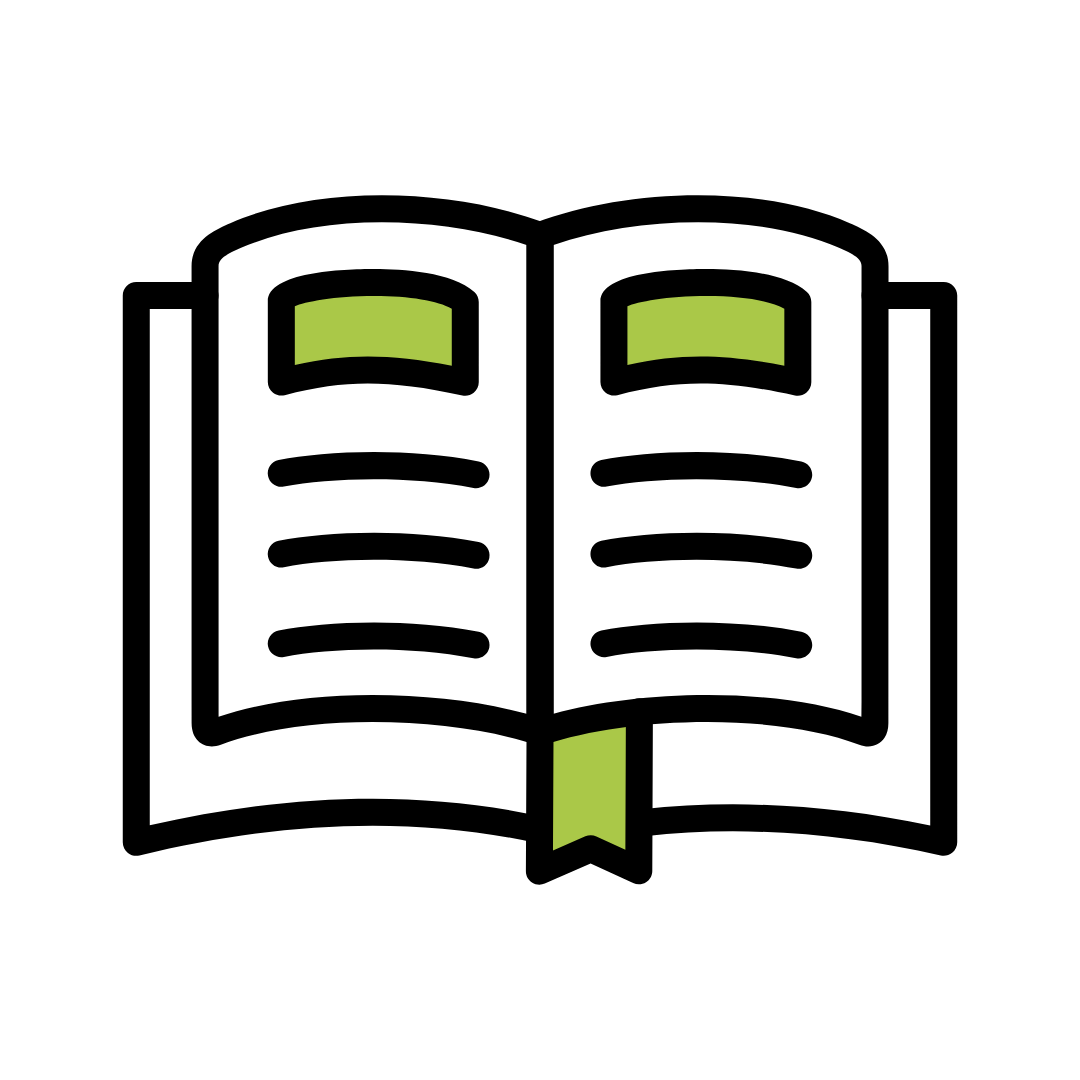 You might also like
If moving is in your future, you may also appreciate these articles.