Design trends seen at the Tribeza Home Interiors Tour 2023
In January I got to enjoy one of my favorite days of the year -- the Tribeza Interiors Home Tour. I love getting to peak inside real homes showcasing the work of local interior designers, and I always end up inspired. The last few annual tours were cancelled because of the pandemic, so this year was especially fun to get back out there and see what Austin's best designers have been up to after a few years off.

You see all sorts of things on these tours (including the 13,000 square foot uber-luxury lifestyle of Torchy's Taco founder Mike Rypka). Some designs are livable and approachable, some are impressive for the creativity of the design but not very practical for real life, and some of them are beyond gorgeous. Overall though, I like to look for themes and repeated design elements when I'm on these tours, and this year didn't disappoint.
I noticed a some key trends that you might appreciate, especially if you are considering a remodel or update of your own home.
Wowza wallpaper! I'm not talking natural grass or muted patterns. There was an abundance of large print, graphic, colorful wallpaper in most of the homes on the tour. Think big and loud.
No space was spared, no room too basic. Even the ceilings got wallpaper.
I especially loved how Amity Worrel & Co. merged a wallpapered room with a non-papered room by cutting the wallpaper to the shape of the print. That was an exquisite detail that made the space extra special.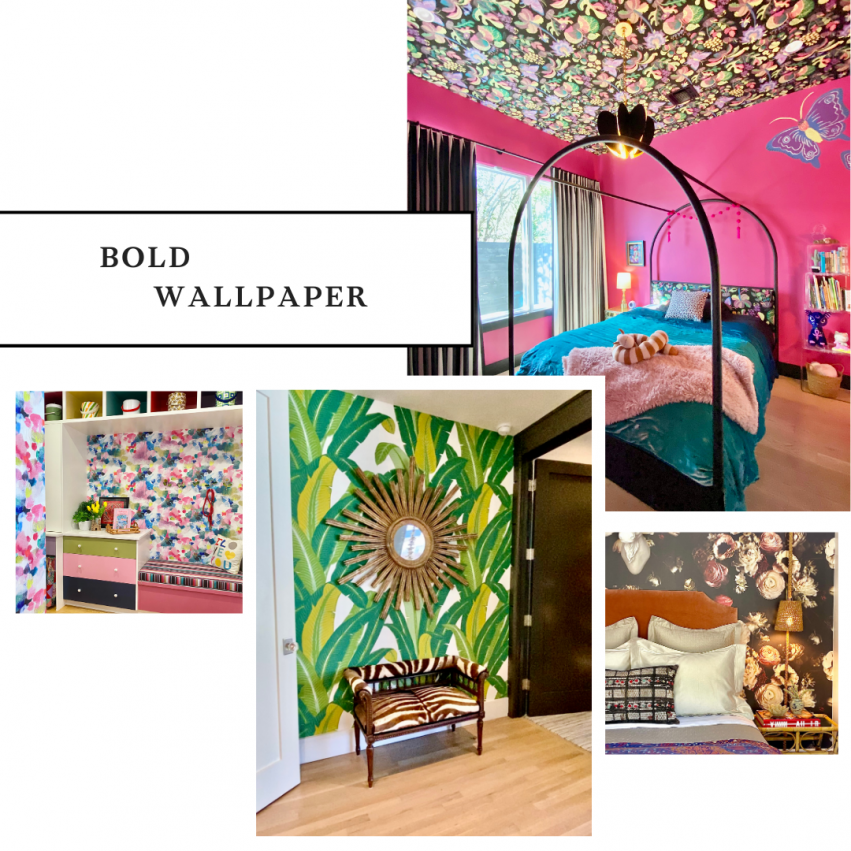 There were no boring rooms on the 2023 home tour.
Mundane spaces like laundry rooms and mud rooms got an extra dose of style with colorful wallpaper, beautiful tile floors, and painted cabinets.
The pastel laundry room by CG&S Design Build gets my vote for its creative cabinet sizes and mixture of cabinet styles.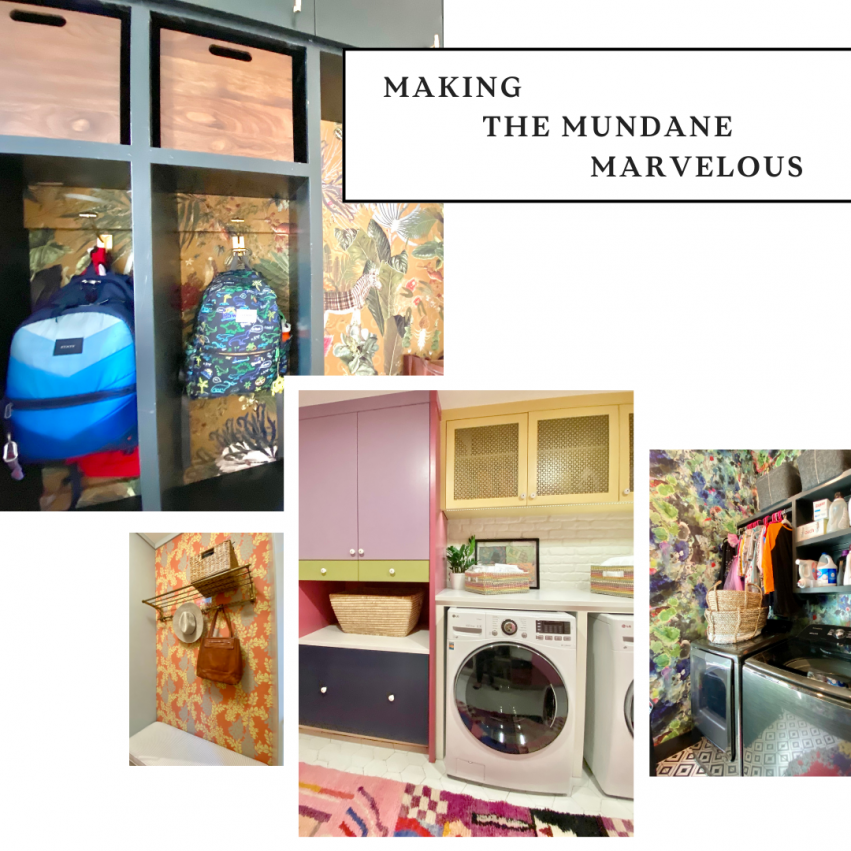 This was not a tour for dainty and delicate lights that blend into the background. No.
Super-sized statement lights in the living room and dining room were meant to make an impression. This was the year for texture, shapes, and clusters. My favorite was the cocoon-like piece that the Britt Design Group used in Rypka's home.
Also, the globe light chandeliers that were so popular a few years ago were nowhere in sight.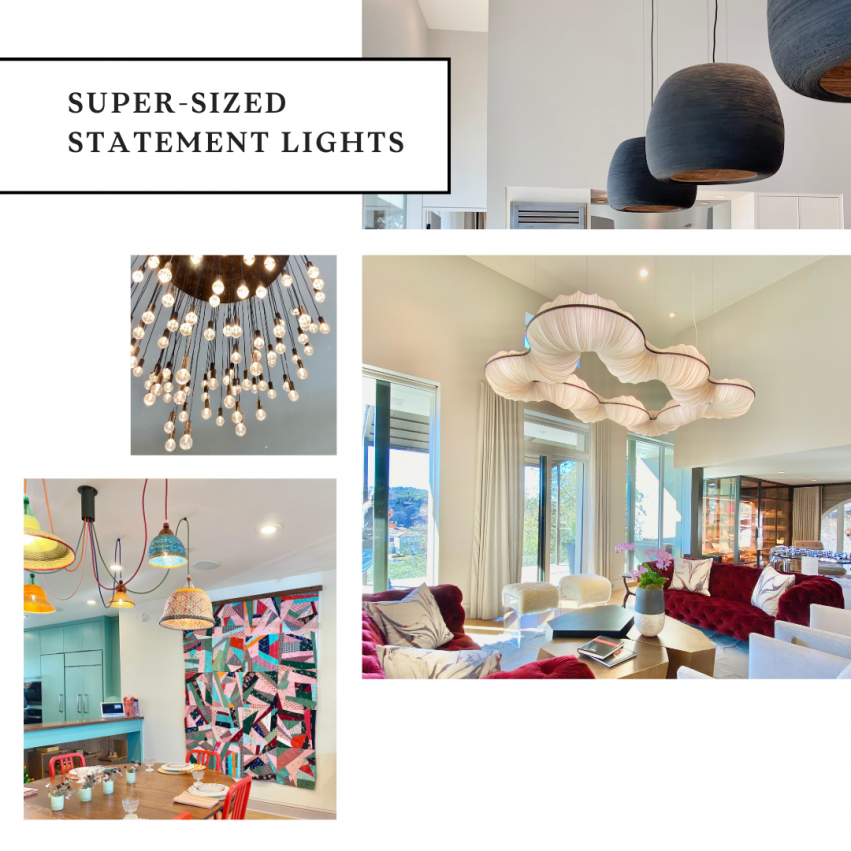 Painted cabinets are still a thing. This trend doesn't seem to be going anywhere.
I saw shades of blue, mint, grey, and even aubergine.
Notably, I only saw natural wood cabinets in one house.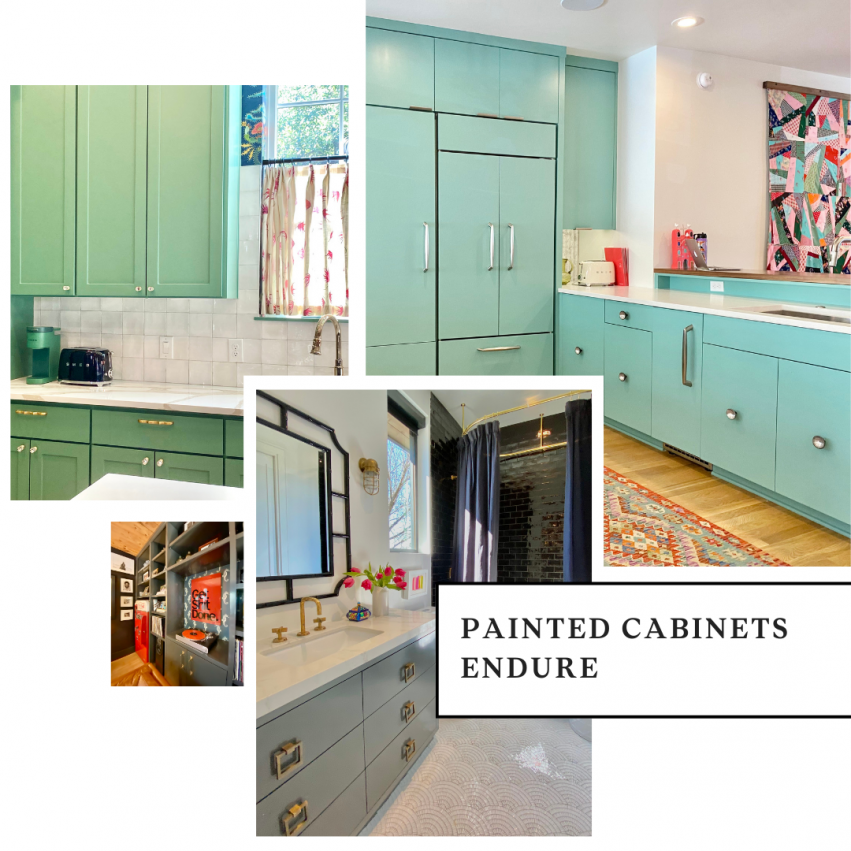 Interestingly, my favorite home and design of the day didn't really fit any of these trends. It was the personal home of designer Glynis Wood. The details and thoughtfulness of the design were so cohesive. It was fun and playful, but also sublimely livable in all the right ways. You can see more of that home in the photos below.
Let me know what you think of these trends (although some of them seem to be long-lasting and not trendy). I'm super curious to know if you have a favorite.
I'll be sharing more photos from the 2023 Tribeza Interiors Tour on our Instagram account, so be sure to follow us there for more design candy.


Wherever life takes you, we can help you get there.
See our real world results
Can you imagine loving your real estate experience? It's possible! Just look at our reviews on Yelp and Zillow.
Take the next step
Are you ready to find a home you love? We're here to guide you through the process. Contact us to schedule a consult.