2021: A record year for Northwest Hills home sales
I never expected to be quoting Gwen Stefani, but if I had to describe the 2021 Austin real estate market, "this sh*t is bananas. B-A-N-A-N-A-S" pretty much sums it up.
Truly, 2021 was the most unbalanced real estate market I've seen in my 28 year career, and that includes Northwest Hills home sales.
Not only did we all face myriad challenges, both collective and personal, but demand for homes was off the charts and that drove prices to unprecedented levels. You've heard the stories about hour-long lines to see homes, 30+ offers for properties, homes selling for hundreds of thousands over the asking price, contracts written with all terms favorable to the seller, buyers waiving all contingencies, and so on. I can tell you that all those things were true and more.
SO WHAT EXACTLY HAPPENED TO CAUSE THIS FRENZY?
Covid caused a lot of folks to accelerate their plans to move to Austin. Starting around November 2020 many people began to realize that working from home was going to be a permanent option, and that meant they could work from anywhere. Our wide open spaces and larger lot sizes in Austin appealed to folks looking to escape high density areas. And of course, our local economy and Texas' lack of income tax are an attractive economic incentive. Austin also had a certain cachet after topping many "best of" lists, and we were still a "deal" compared to other markets, so a significant number of investors jumped into the market too.
Unfortunately, we don't have enough home inventory to meet all that demand, which flipped our supply/demand curve on its ear creating a feeding frenzy. All in all, the city of Austin (not metro) saw 34% appreciation in 2021 with the average sales price climbing from $600,847 to $771,655 in just one year's time. The median sales price jumped almost as much rising 31.52% from $460,000 to $605,000. Bananas indeed.
HOW DID NORTHWEST HILLS HOME SALES FARE IN 2021?
As Northwest Hills homeowners and Doss parents, Marquette and I are always interested in how our own neighborhood compares to the city as a whole. Over the holidays I geeked out over the data. Here are some of the highlights for those Northwest Hills homes that feed into the Doss Elementary attendance zone, with more details below:
Homes in the Doss attendance zone fared slightly better than the city of Austin as a whole with an average 35.58% appreciation rate in 2021 alone. The median appreciation rate was even higher at 40.73%.

Our average home price soared from $948,251 to $1,271,489. The median price went from $854,500 to $1,202,500.

68.8% of all single family homes in the Doss Elementary attendance zone went pending in 7 days or less.

67.2% of single family homes (84 homes) sold for over $1M dollars.

The most expensive home in the neighborhood sold for approximately $2,600,000.

The highest estimated property tax paid in the Doss area was a whopping $41K.
HOW MANY HOME SALES OCCURRED IN NORTHWEST HILLS IN 2021?
A total of 207 Doss Owl homes changed hands in 2021. I believe these numbers would be higher if we had more homes for sale, but Austin continues to have a massive housing shortage that is likely to last for years to come. To put it in context, a healthy market with a balance of buyers and sellers typically has six months of housing inventory. As of early January, if no more homes were listed for sale, Austin would be completely sold out in just two weeks! Two weeks of inventory is incredibly low by any standard, but it's also low for Austin which in recent years has hovered around 3 months of housing inventory. There just aren't enough homes for sale to meet buyer demand here in Austin and across the U.S.
This is evident in how little time most homes were up for sale before going under contract. In 2021, homes moved fast: 68.8% of Doss homes sold in the first seven days on market. That's up from 55% in 2020.



Total Sales

Homes

Condominiums

Townhomes

Multi Family

2021

207

125

63

1

6

3




2020

200

122

55

23

8

2019

230

134

75

21

5

2018

215

127

60

22

6

2017

236

144

65

25

2

2012

297

165

93

29

10
Keep in mind that I pull this data from the Austin Board of Realtor's Multiple Listing Service (MLS) which does not include private or off market sales. We personally handled a significant number of off market sales in Northwest Hills, and I'm sure other Realtors did too. Because of that, the total sales are probably higher than these statistics reflect.
HOW DID NORTHWEST HILLS HOME PRICES CHANGE DURING IN 2021?
I thought 2020 was a banner year with a 10.13% appreciation increase, but 2021 blew that out of the water. For 2021 the portion of Northwest Hills that feeds into the Doss attendance zone saw an average appreciation rate of 35.58% for single family homes, and the average sales price rose by roughly $330,000 shooting up from $948,251 to $1,271,489. That's right. Our average home price is now over $1M.
While around 31% of our neighborhood home sales were over $1M in 2020, we more than doubled that in 2021. Out of the 125 single family homes that sold in the Doss attendance zone in 2021, 84 homes (67.2%) sold for over $1M dollars. If the off-market sales data were available, I imagine this number would be even higher. We're officially a million dollar neighborhood now.
| | | | |
| --- | --- | --- | --- |
| HOME SALES AT OR OVER $1M | Total single family home sales | Single family home sales over $1M | % of sales over $1M |
| | 125 | 84 | 67% |
| 2020 | 122 | 38 | 31% |
| 2019 | 134 | 28 | 21% |
| 2018 | 127 | 22 | 17% |
| 2017 | 144 | 20 | 14% |
Around 60.8% of sellers sold for over the list price, with the average Northwest Hills seller getting 4% over the asking price. Six homes got 30+% over the list price, 15 homes got 20+% over list price, and 22 got 10+% over list. By comparison, the median was 13% over asking price.
At first glance that 4% rate looks a little low when you consider that most neighborhood sellers got 5-10% over their asking price in the prior year. However, most 2021 sellers quickly adjusted to market demand by starting their homes at a higher list price. A higher starting price equated to a lower percentage over asking. Overall 85% of sellers got the asking price or over asking price for their homes.
Not surprisingly, the time of year impacted how much sellers earned over their asking price. The best month to sell was March (closings were in April) when more Doss homes sold for 30% more than the list price.
| | | | | |
| --- | --- | --- | --- | --- |
| SINGLE FAMILY HOMES | average sales price | median sales price | % of original asking price | # sold vs. didn't sell |
| 2021 | | $1,202,500 | 104 | 125 vs. 4 |
| 2020 | $948,251 | $854,500 | 99.0 | 112 vs. 18 |
| 2019 | $861,312 | $775,000 | 98.3 | 134 vs. 23 |
| 2018 | $820,831 | $761,900 | 95.1 | 127 vs. 43 |
| 2017 | $789,190 | $740,000 | 95.8 | 144 vs.33 |
| 2012 | $564,538 | $532,000 | 101.5 | 165 vs. 28 |
One common price measurement for homes is price per square foot. I never like to put too much emphasis on price per foot because so many different factors can impact the final sales price, but it can be useful to give you a very rough idea of what your home might sell for in similar conditions.
Our Doss homes sold between $270 to $904 per square foot, with $400 being the average. The biggest differentiators in price were the quality of the finish out, special characteristics of the land like view or lot size, and swimming pools. Interestingly, the 40 homes with pools sold for an average price of $1,616,076 or $497 per foot, while homes without a swimming pool had an average price of $1,111,216 or $420 per foot. It used to be that pools didn't have much impact on sales price, but that's no longer the case as buyers search for a home that can meet recreational needs, as well as shelter.
Most buyers these days are looking for an updated home that is move-in ready. As a result, new construction properties are the most sought-after homes in the neighborhood, and many of those sales happen off market. No new construction sales were reported in the MLS during 2021, but I personally know of several that sold privately.

Overall, price per foot in our neighborhood tends to breakdown like this:
$400 a foot for average home,

$450 a foot for nice home with some updates,

$475 a foot for something special like a nice view or large lot, and

$700 - $1,000 a foot for new construction.
The most expensive home by price per foot – which was not the most expensive home sold in the neighborhood -- went for $904 per square foot in 2021. This home was on a large lot with a pool, although the house was smaller at around 2,000 square feet. The next runner up sold for $771 per square foot.
Remember: every house is different, and every sale is unique. Please reach out to someone with extensive experience in the Central Austin market to consider how these stats can impact your personal situation.
WHAT DOES YOUR MONEY BUY YOU IN NORTHWEST HILLS?
The average home in Northwest Hills for 2021 was a 4 bedroom, 3 bathroom house with 2,900 square feet of space listed at $1,193,534. It sold for 7% more than the list price and had a final price per foot of $445. It had an average finish out with some updates, but was not fully modernized to current tastes.
As mentioned above, most buyers are looking for something new and fixed up with a modern floor plan. If that's not available, our area buyers will pay a premium for modern features and on-trend finishes. Floor plans that have good traffic flow and flexible spaces, ample storage, natural light, and reasonably sized bedrooms and closets top most wish lists. For homes in the Doss attendance zone, swimming pools, big yards, and views are also a significant draw.
All that to say, investing in basic improvements to your Northwest Hills home before you put it up for sale can really impact your sales price. Through my affiliation with Compass I have a few programs available that can help cover the upfront costs for updates, as well as programs to help you bridge the gap as you move from one home to another. I don't make money on either program; I just want to make sure everyone has the opportunity to maximize their sales price.
HOW DID HOME SALES LOOK FOR NORTHWEST HILLS CONDOS AND TOWNHOMES?
Northwest Hills townhomes also saw significant appreciation in 2021, rising around 33%. The most expensive townhome in the Doss area sold for around $700K. With most single family home prices exceeding $1M, Doss-area townhomes are a great choice for anyone wanting to move into the neighborhood without the higher price tag.
TOWNHOMES

average sales price

median sales price

% avg of original asking price

# sold vs.

didn't sell

2021

$566,723

$562,000

102.5

16 vs. 4

2020

$379,348

$389,000

100.4

All 23 sold

2019

$352,529

$348,100

97.6

21 vs. 3

2018

$381,993

$374,000

95.8

22 vs. 4

2017

$381,974

$338,000

95.75

23 vs 2

2012

$226,215

$212,500

93.94

20 vs. 9
While the number of condominium sales increased slightly, surprisingly, prices declined a bit. Keep in mind that these data sets are small and one or two properties can really skew the data. The highest price per foot paid for a condo in 2021 was $391.
CONDOS

average sales price

median sales price

% of asking price

# sold vs.

didn't sell

2021




$321,588

$305,000

104

63 vs. 5

2020

$337,214

$276,000

100

58 vs. 3

2019

$291,081

$239,081

99

75 vs. 12

2018

$261,911

$239,000

98.21

60 vs. 13

2017

$284,365

$263,450

97.44

58 vs 7

2012

$173,283

$146,250

95.41

48 vs. 45
WILL 2022 BE ANOTHER RECORD-SETTING YEAR FOR NORTHWEST HILLS HOME SALES?
In the absence of a crystal ball, I look at industry projections and local economics to get a general idea of where the real estate market may be headed in 2022. Goldman Sachs projects that national home prices -- already at record highs -- will grow another 16% by the end of 2022 thanks to continued strong demand among buyers and ongoing low housing inventory. Zillow's projections are even higher forecasting 21.5% growth specifically for the Austin area.
No offense to Goldman Sachs or Zillow, but I don't think they have this right – at least not where it concerns Austin. I think job growth and demand for housing will be offset to some extent by inflation and how the Federal Reserve handles rate increases. I do not see prices going down, but I have a more conservative estimate of 10-15% in appreciation. That's still high, but not the crazy increase we saw in 2021. I anticipate we will have an early and very competitive spring market starting in January 2022 – more bidding wars and rising prices -- followed by a mostly flat summer. Do you agree?
As for here at home in the Doss attendance zone, I think we will see continued growth and demand that may slightly exceed my predictions for the city of Austin. Our larger lot sizes and rolling views are appealing to those that want a little more room to stretch out or build from scratch. Plus, we are equidistant to employers at the Domain or downtown. And like it or not, all the tear-downs you see will increase the average size and sales price of our neighborhood homes. All in all, I expect another historic sales year.
IF YOU ARE A SELLER: I typically counsel clients to hold on to their property and let those long-term appreciation rates make them more money. That said, we are experiencing unprecedented levels of demand, which makes it a great time to sell if you were already thinking of cashing in during the next few years.
Even in a robust seller's market, there are things to think about. We are counseling our clients to list their home early in the year because interest rates are expected to increase and that will likely dampen the market later in the year. Plus, our historic seasonality may earn you 6 – 8% more if you sell in the spring rather than in the fall or winter. Marquette and I can also offer you some valuable advice about preparing your home for market. Painting, cleaning, landscaping, and staging are important as buyers' place a premium on move-in ready homes.
IF YOU ARE A BUYER: Keep an eye on homes that come available, be ready to move fast when the right opportunity comes along, and get ready to be strategic in your offer to beat out the competition. There are not very many options available to you these days, and we don't see that changing any time soon so you might consider properties that can get you a foothold into a neighborhood you like. Also, find a Realtor that knows how to source homes that are off market so you are seeing all of your options. If timing isn't an issue, hold off until the fall when prices may be a little softer.
LIKE WHAT YOU READ? LET'S TALK.
Marquette and I live and work in Northwest Hills, and you'll likely see us walking in the neighborhood with our two Doss Owls and our crazy dog. If you've got questions about anything in this report, we'd be glad to have a Zoom call or a front yard chat with you. You can also find us by the Doss gym picking up our kids at the end of the school day. Come say hi! We promise no BS and no sales pitch, but plenty of geeking out over real estate. We look forward to catching up.
© Homesville Realty Group 2022

Curious what homes are for sale in Northwest Hills in the
Doss Elementary attendance zone?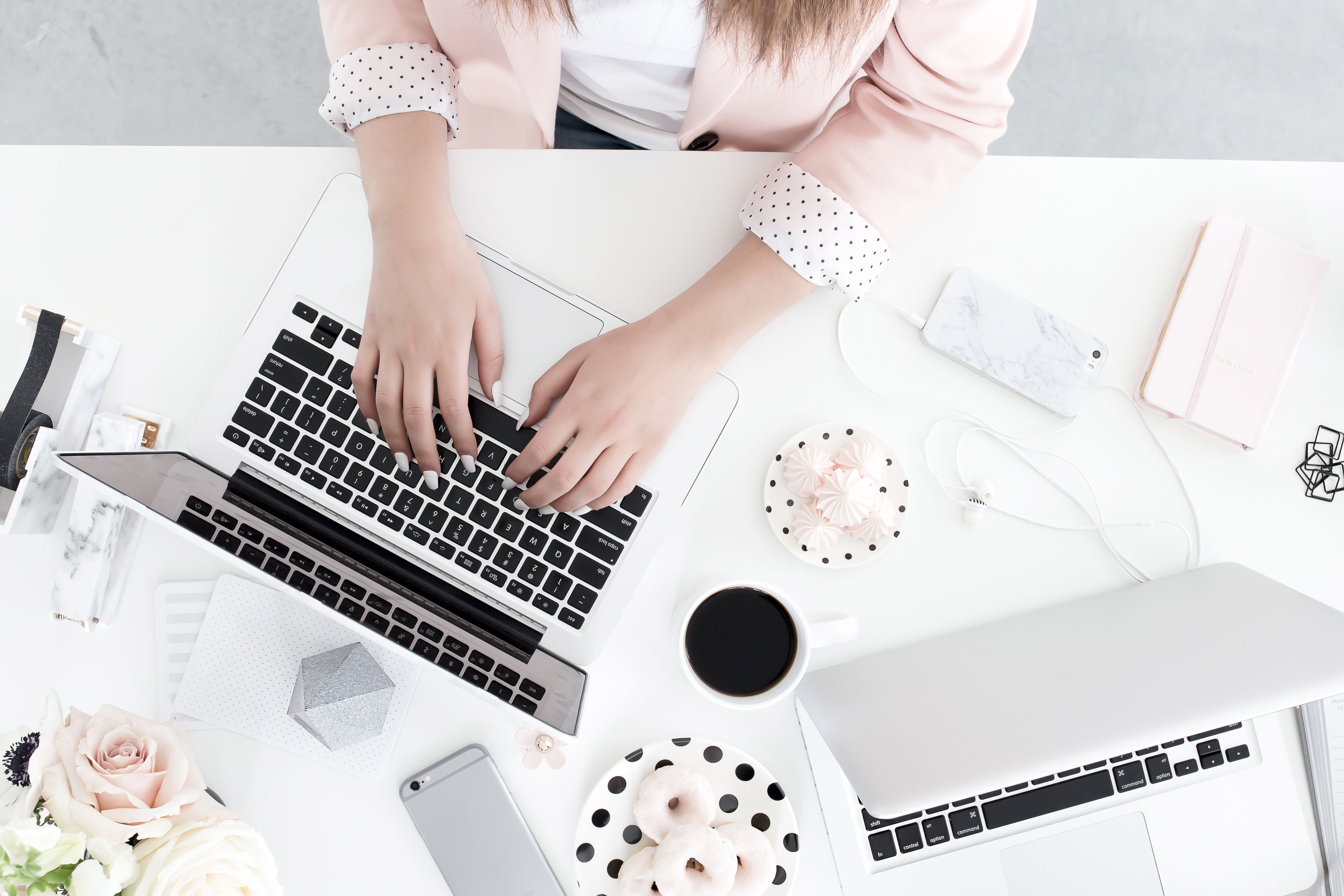 Explore this collection of Northwest Hills homes for sale that feed to Doss Elementary. See something you like? We are ready to answer any questions, show you properties of interest, discuss selling your home, or guide you through the purchase process.
You might also like these articles
If you want to see more information about buying or selling a home in Austin, you might like these articles.
We've got you covered
Getting ready for the big move. Negotiations. Inspections. There are a lot of moving parts to buying or selling a house in Austin, Texas.
Rest easy. We're sharing our sage advice and insightful tips so that you have peace of mind from the beginning to end of your real estate transaction.
Never miss an update
See our real world results
Can you imagine loving your real estate experience? It's possible! Just look at our reviews on Yelp and Zillow.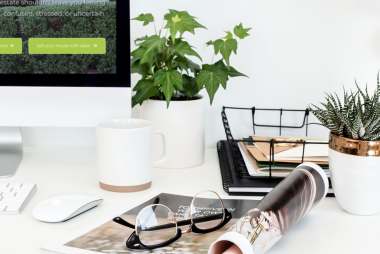 Take the next step
Are you ready to get started? We're here to guide you through the process. Contact us to schedule a consult.

Simplify your home search.
Get notified of new listings automatically.
As your home search heats up, we can simplify the process by setting up a custom home search that matches your exact house-hunting criteria. This will allow you to get an automatic email update any time new listings come to the market that meet your parameters. Reach out if you'd like us to set that up for you.
I agree to be contacted by Homesville Realty Group | Compass via call, email, and text. To opt-out, you can reply 'STOP' at any time or click the unsubscribe link in the emails. Message and data rates may apply.
We respect your inbox and your privacy. You may unsubscribe at any time.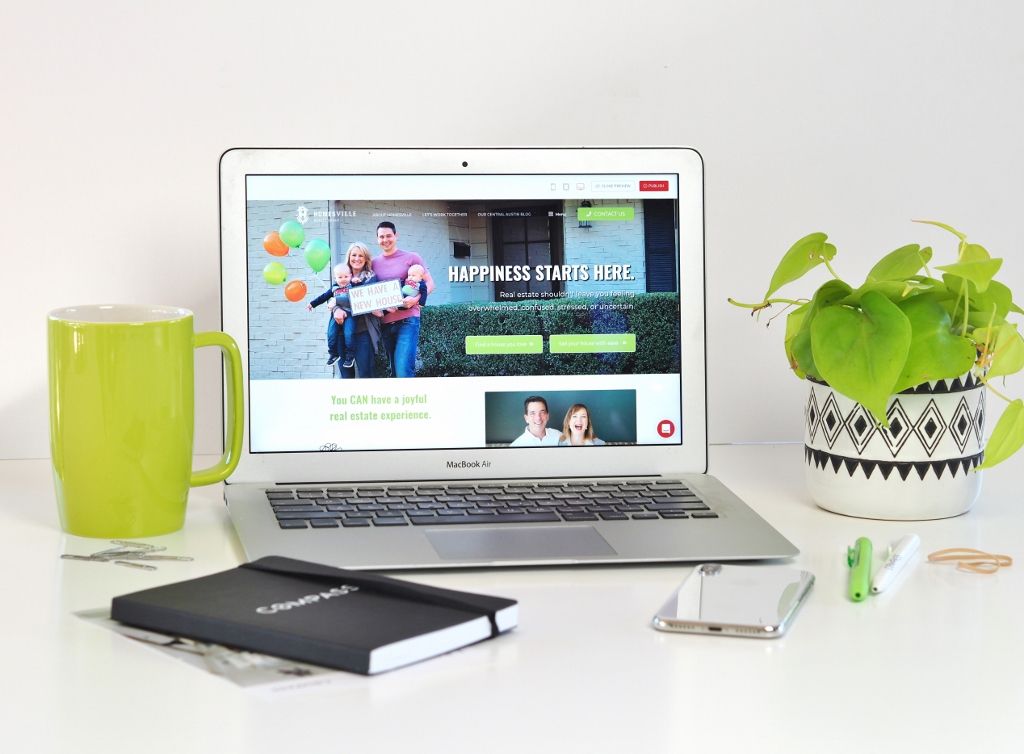 New listings will hit your inbox soon
Thanks for reaching out. We're excited to set up your home search. To make sure we send you homes that match your search criteria, we need to know a little more about what you're looking for. We will be in touch soon to learn more. In the meantime, take a look at our client success stories.
See what our clients say