Real Estate Reflections: Emerging trends in the 2023 Westlake Hills real estate market
The Austin area real estate market has been mercurial as we recover from the crazy days of 2021 and try to find a new normal.
So where does that leave Westlake Hills homes in 2023?
We recently did a detailed study of the Westlake market as we prepared 801 Rock Creek Drive for sale, and we uncovered some notable trends and a few promising prospects.
Key insights into the 2023 Westlake real estate market
83 homes in Westlake Hills sold publicly on the MLS year to date.

Another 53 Westlake homes are currently being privately marketed for sale through members-only platforms like the Austin Luxury Network.

Around 18% of homes went under contract in just 5 days, a likely indicator of multiple offers.

Over the last five years median single family home prices are up almost 87%.
Below we offer more detail into these insights.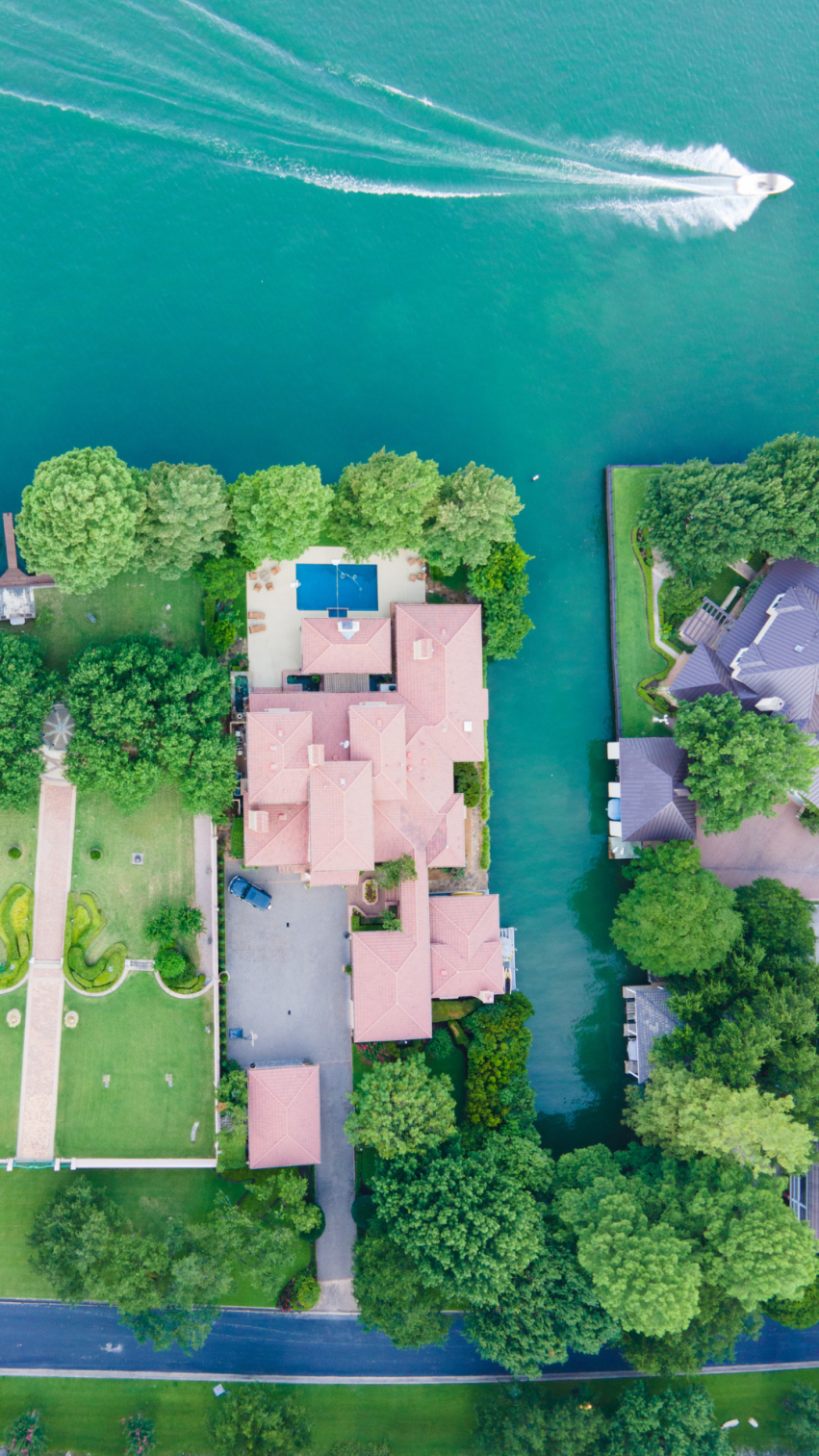 What homes are Westlake buyers attracted to right now?
Buyers want to make a splash, so homes with a swimming pool get a higher price.

Age matters. No surprise, but homes that are less than 25 years old get a higher price.

Location matters too. Homes east of Loop 360 earn a higher price.

The highest sales price in 2023 is $9,295,500.

The lowest sales price in 2023 is $575,000.

The median sales price for the entire Westlake Hills area to date is $1,830,000.
Read on for more analysis of 2023 buyer preferences.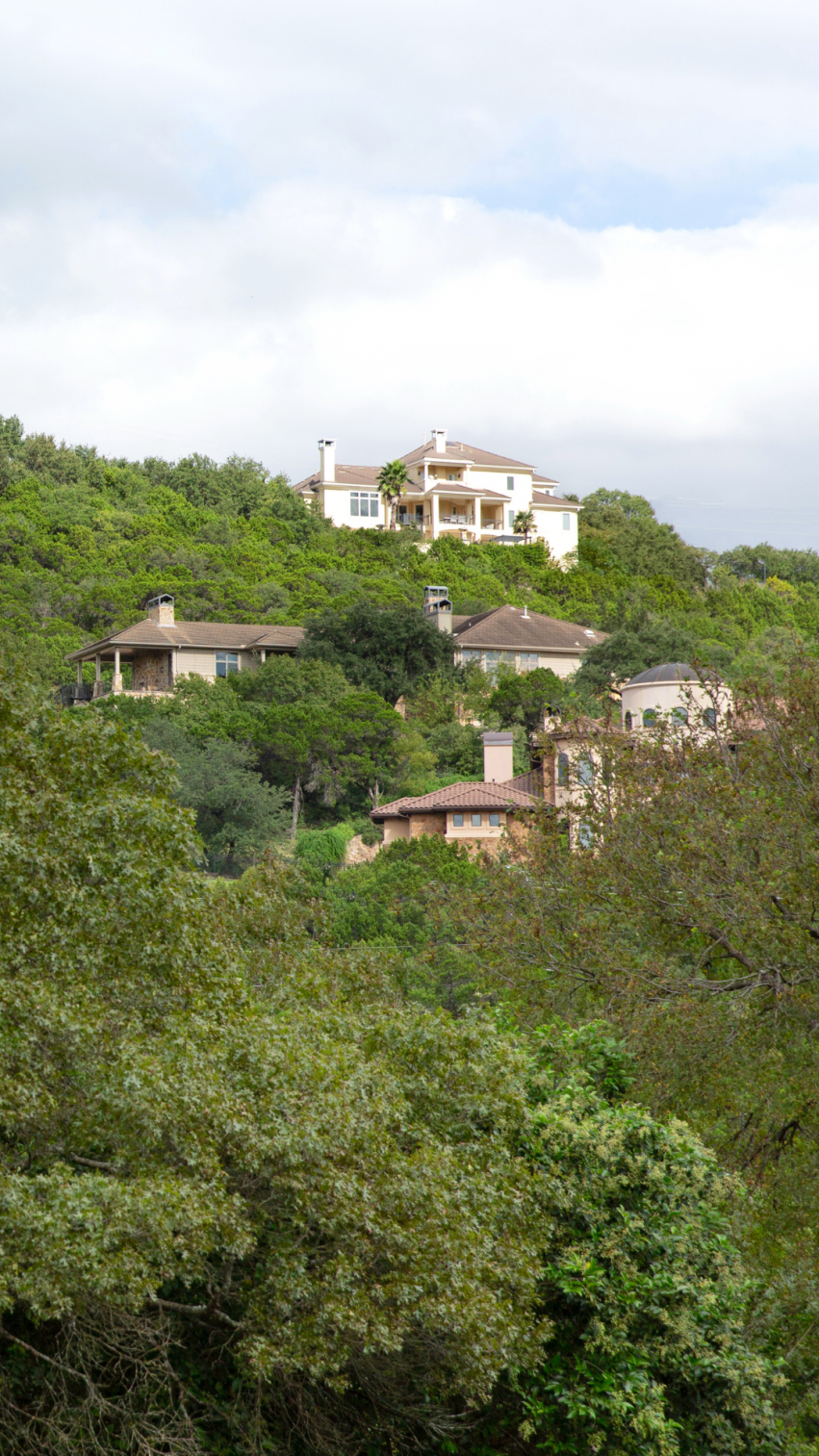 Remember, this sold data is only available for homes sold through the Austin Board of Realtor's Multiple Listing Service (MLS). Data for homes sold off market is not available, and because of that the total sales are probably higher than these statistics reflect. There is also a 30 day lag in the data that will also skew the numbers.
PROMISING MARKET MOMENTUM
Despite the national real estate headlines, the Westlake Hills market is moving, just at a more reasonable pace than we experienced the last few years. The extraordinary demand we saw in 2021 was neither normal nor sustainable, making that year an outlier. We prefer to look back at the evolution of the market over the last five years, and even then, prices are significantly up – way up in fact.
In 2018 the median price in Westlake Hills was $980,000, and so far in 2023 we are looking at a median price of $1,830,000. That's 86% price appreciation over the last five years. The City of Austin (not metro) saw almost 53% appreciation over the same time period, so Westlake is doing quite well overall.
Not only are prices up the last five years, but prices are up year to date too. Westlake Hills home prices increased 33% in just three short months. Since January the median sales price is up from $1,375,000 to $1,830,000. Westlake is outpacing the city of Austin year to date where home prices are only up 6.72%. The gap between list price and closing price is also narrowing, meaning that Westlake Hills sellers are getting a larger percentage of their asking price.
Another indicator that suggests improvement in the market is the number of homes that were only on the market for a short time. So far this year around 15 homes (18%) went under contract in just 5 days, which is often an indicator that the property received multiple offers. In these cases the homes sold anywhere from 1 – 21% over the list price.
Similarly, rents are also up over the last five years. The median rental rate in 2018 was $1,939. Today rent prices have climbed to $2,623, up 35%. As you may imagine, this tells us that there is strong demand for homes in Westlake Hills. By comparison the City of Austin rents went up just 13.45%.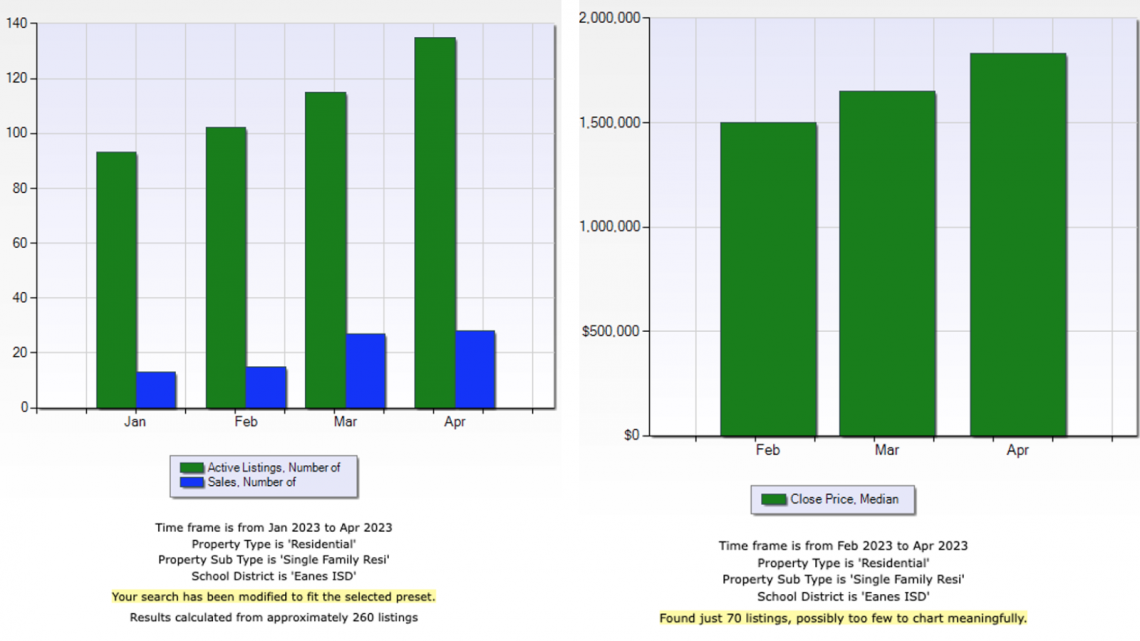 BUYER PREFERENCES
The days where buyers wanted a home they could fix up are over. In today's market buyers want updated homes that are move-in ready. As a result, new construction properties are the most sought-after homes in the area, and many of those sales happen off market. Buyers are also looking for amenities that make their time at home more enjoyable, like swimming pools. But do these factors actually impact the sales price? Yes, they do.
Buyers continue to put a premium on newer homes. The majority of sold homes (73%) in Westlake Hills this year were built before the year 2000. These older homes had a median closing price of $1,425,000. Only 28% of the publicly sold homes were built after the year 2000, yet they sold for more almost double with a median closing price of $2,707,000.
Homes with a swimming pool also net a higher price. Of the 83 Westlake Hills homes sold to date, 35% of them had a swimming pool and earned a median price of $2,825,000. The remaining 65% of sold homes lacked a pool, and their median price reflected it at $1,337,500.
Location also matters when it comes to selling your Westlake Hills home. Of the 83 homes sold in 2023 so far, 34% of them were located on the east side of Loop 360. Again, these homes sold for almost double their counterparts with a median price of $2,703,000. The remaining 66% of sold homes this year were situated on the west side of Loop 360. These properties had a much lower median price of $1,380,000.
ASSESSING YOUR ODDS
While mortgage rates have been relatively stable for several months, for now the Austin area real estate market remains at the mercy of the Federal Reserve's monetary policy decisions. As you likely know, higher mortgage rates can depress buying power. One result is that buyers are being more thoughtful about their home purchase and are willing to wait for the ideal property to come on the market. Conversely, many sellers are reluctant to put their home on the market when their existing interest rate is so low. Not only does this lower home inventory, it actually puts upward pressure on the sales price of homes even though there is lower activity in the market overall. We may remain in this state until we have more signs about the direction on inflation, interest rates, and Austin employment numbers. So where does that leave you?
IF YOU ARE A SELLER: There are a lot of Westlake Hills homes for sale right now making it hard to attract buyers. In these conditions, I typically counsel clients to hold on to their property and let those long-term appreciation rates make them more money. That said, if you need to sell now it is possible to do so. Here are four things to know before you put your home on the market:
1. Price matters more than ever. Comparable closed sales have limited value in today's market conditions; it's more important to weigh your sales price against the other homes that are currently on the market. After all, those other homes are your competition.
2. Also, be patient and be prepared to adjust. In most cases it is taking Westlake Hills homes a couple of months to sell, and if seasonality holds true we will see demand wane over the summer. You may need to make a price adjustment to get your home sold.
3. Don't underestimate the value of doing a little fix up before putting your home on the market. Painting, updating, landscaping, and staging are important as buyers place a premium on move-in ready homes.
4. Lastly, this is a skills market that requires more than putting a home in the MLS to get it sold. Work with a Realtor who has been through a slow down before.
IF YOU ARE A BUYER: If you've been wanting to buy a home, this is as good of a time as we've seen in a while. Rates won't be this high forever, and you will likely be able to refinance in a few years. Remember, homes often seem expensive today, but end up being a deal in hindsight. Enjoy this time when there's not as much competition, and you can be less rushed to find the right home. Also, find a Realtor that knows how to source homes that are off market so you see all of your options.
Whether this is your 1ST real estate deal or your 20th, we're here to offer honest, expert feedback, and help make it your best deal yet. Please reach out with any questions or if you know someone who could use trusted real estate advice.
We've got you covered
Getting ready for the big move. Negotiations. Inspections. There are a lot of moving parts to buying or selling a house in Austin, Texas.
Rest easy. We're sharing our sage advice and insightful tips so that you have peace of mind from the beginning to end of your real estate transaction.
Never miss an update
You might also like these articles
If you want to see more information about buying or selling a home in Austin, you might like these articles.
See our real world results
Can you imagine loving your real estate experience? It's possible! Just look at our reviews on Yelp and Zillow.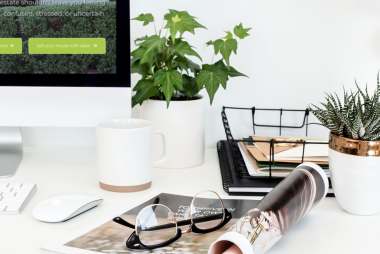 Take the next step
Are you ready to get started? We're here to guide you through the process. Contact us to schedule a consult.

Simplify your home search.
Get notified of new listings automatically.
As your home search heats up, we can simplify the process by setting up a custom home search that matches your exact house-hunting criteria. This will allow you to get an automatic email update any time new listings come to the market that meet your parameters. Reach out if you'd like us to set that up for you.
I agree to be contacted by Homesville Realty Group | Compass via call, email, and text. To opt-out, you can reply 'STOP' at any time or click the unsubscribe link in the emails. Message and data rates may apply.
We respect your inbox and your privacy. You may unsubscribe at any time.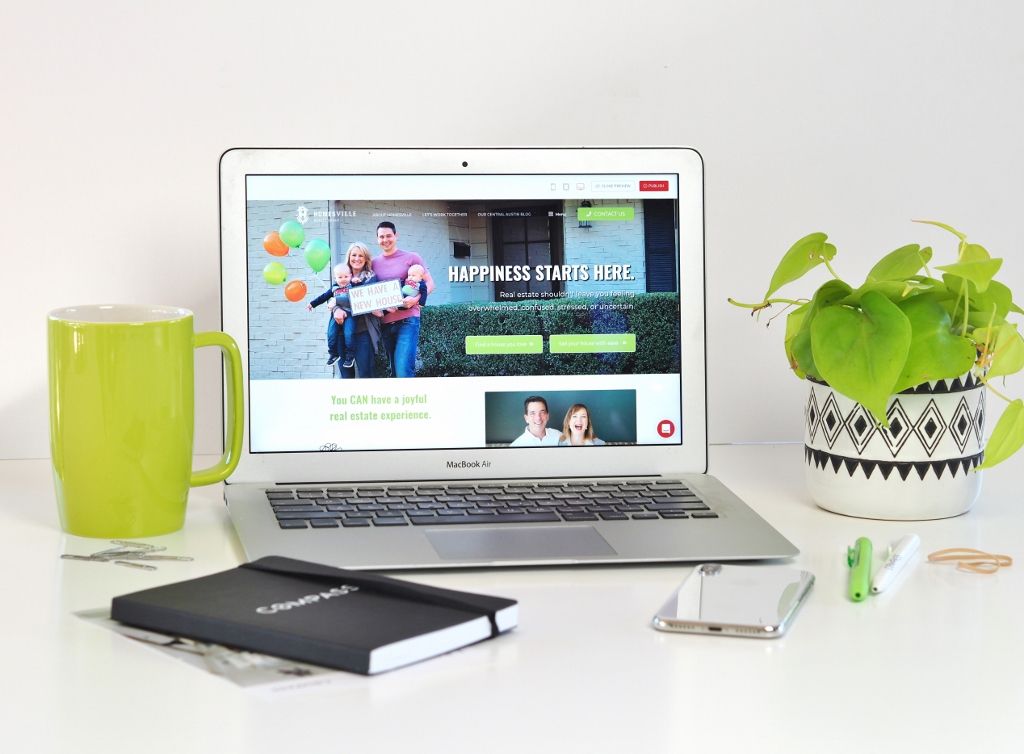 New listings will hit your inbox soon
Thanks for reaching out. We're excited to set up your home search. To make sure we send you homes that match your search criteria, we need to know a little more about what you're looking for. We will be in touch soon to learn more. In the meantime, take a look at our client success stories.
See what our clients say