Be prepared when your frozen Austin pipes thaw
First off, I hope you are hanging in there and faring well despite the difficult and miserable circumstances of this frigid weather. I'll be adding these winter storms to my list of things I never expected to see in Austin!
As the temperatures start to warm up or your electricity is restored, you need to be prepared for the real possibility that your pipes froze and may leak as they thaw out. Leaks of this type can be severe or even lead to burst pipes that can quickly flood your home and cause thousands of dollars in damage.
Here are a few practical things to help you prepare:
1. Try to be home if you safely can to actively monitor the situation as the weather warms up and potentially frozen pipes defrost.
2. Go ahead and locate your water shut off valve (aka your water main). This is usually located under a rectangular or circular cover near the city street, and it is often within 5' of your property line. Some property surveys may indicate the water main with a "WM" in a circle, but don't count on it. This image courtesy of ATX Scan gives you an idea of where to look.
3. Collect the proper tools you will need to shut off the water, and keep them within easy access.
A shut off tool may look similar to this one. If you don't have one, we recommend you purchase one to have on hand in the future. We ordered something similar off Amazon.
If you don't have a water shut off tool available, you can use a crescent wrench and a large screw driver that you slip through the hole in the top of the wrench handle to form a T. Channel locks may also work.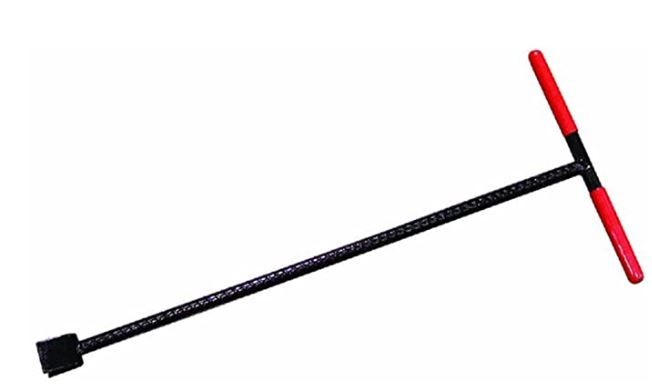 4. Watch your walls, ceilings, floors, and sink/shower areas for potential leaks and wet spots.
5. If you discover a leak, act quickly to shut off the water at the main water line at the street. This often requires turning the shut off valve 90 or 180 degrees.
Your valve may be rusted or difficult to shut off. If you have a water emergency, you can call Austin Water at 512-972-1000 to request an emergency shut off at your meter. Like many city services Austin Water is experiencing a high volume of calls, and we have heard mixed results on people being able to get through. As a back up, you can try dialing 311.
6. Once the leak is (hopefully) under control, reach out to a plumber immediately to arrange for repairs. Due to high demand, most plumbers are experiencing a significant backlog with long waiting lists. Get in queue as quickly as you can. If you don't have a trusted plumber, we recommend Melvin at S&D Plumbing or Peanut Plumbing.
7. Contact your insurance company to see what coverage is available for any damage.
Our family has spent a lot of time in the cold this week being uncomfortable, but times like this remind us to be grateful for our many blessings and wonderful community. We have been inspired to see so many neighbors helping neighbors in this time of need.
If you are so inclined, these local Austin organizations are also helping bridge the gap and can use your donations to help those in need:
1. Good Work Austin: delivering free meals to folks throughout the city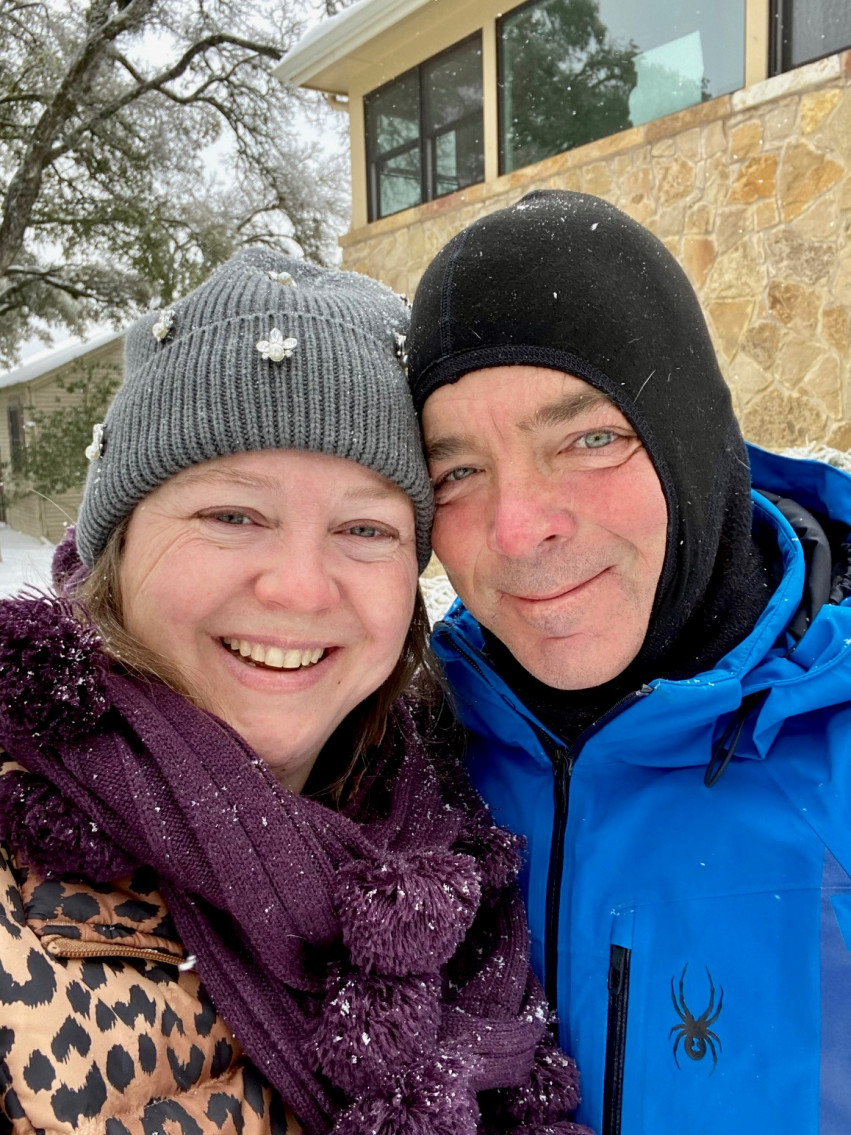 2. Austin Area Urban League: providing shelter, food, and clothing to those suffering during this weather
3. Feed the medics: Providing meals to medics that are working non-stop to serve the community
Stay warm. Stay safe. Stay healthy.
February 2021
We've got you covered
Getting ready for the big move. Negotiations. Inspections. There are a lot of moving parts to buying or selling a house in Austin, Texas.
Rest easy. We're sharing our sage advice and insightful tips so that you have peace of mind from the beginning to end of your real estate transaction.
Never miss an update
You might also like these articles
If you want to see more information about buying or selling a home in Austin, you might like these articles.
See our real world results
Can you imagine loving your real estate experience? It's possible! Just look at our reviews on Yelp and Zillow.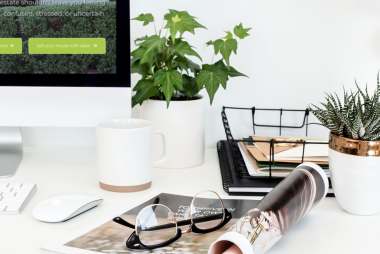 Take the next step
Are you ready to get started? We're here to guide you through the process. Contact us to schedule a consult.

Simplify your home search.
Get notified of new listings automatically.
As your home search heats up, we can simplify the process by setting up a custom home search that matches your exact house-hunting criteria. This will allow you to get an automatic email update any time new listings come to the market that meet your parameters. Reach out if you'd like us to set that up for you.
I agree to be contacted by Homesville Realty Group | Compass via call, email, and text. To opt-out, you can reply 'STOP' at any time or click the unsubscribe link in the emails. Message and data rates may apply.
We respect your inbox and your privacy. You may unsubscribe at any time.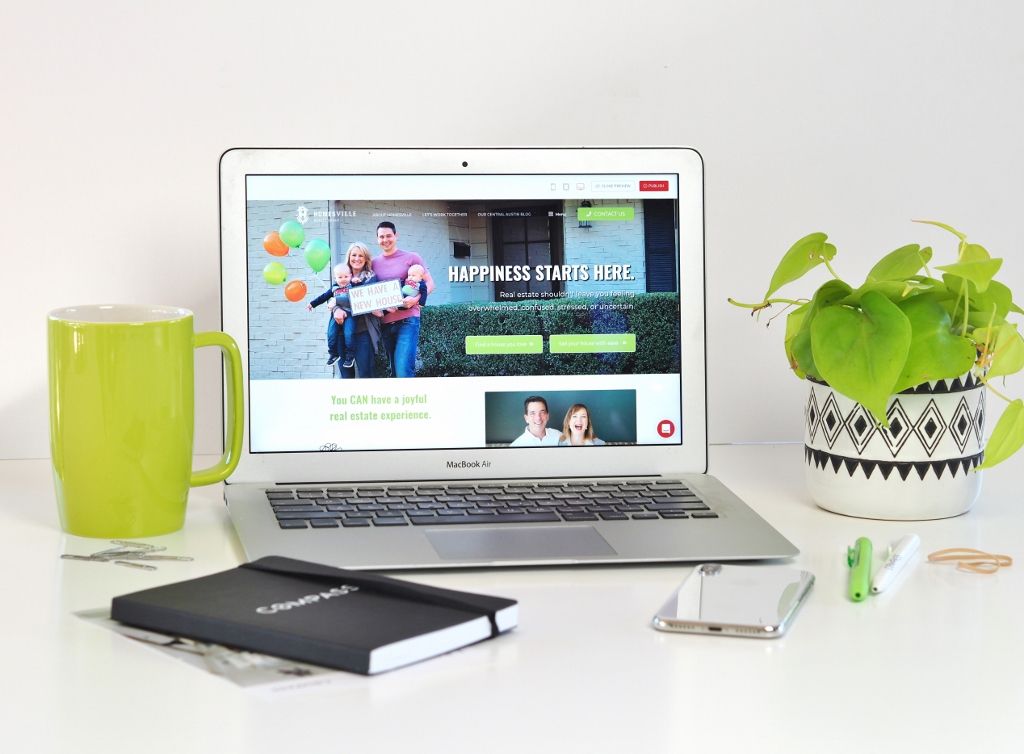 New listings will hit your inbox soon
Thanks for reaching out. We're excited to set up your home search. To make sure we send you homes that match your search criteria, we need to know a little more about what you're looking for. We will be in touch soon to learn more. In the meantime, take a look at our client success stories.
See what our clients say