How comparable home sales are used to determine Austin home prices
What in the world is a comp? And how does that relate to my home sale or purchase? As buyers and sellers navigate Austin's 2021 real estate market, we are getting regular questions about how home prices are determined and why the purchase price so often doesn't align with the asking price.
No doubt, Austin's hot housing market with its constantly increasing appreciation does pose challenges to pricing homes for sale. Consider that in February 2021 the median home price in the city of Austin (not the metro) was up 24% to $491,000 and just a month later in March of 2021 the median sales price jumped another 24.8% to $514,000 — an all-time high for any month on record for the city. Closed sales were up 11% in March, yet, monthly housing inventory decreased 0.9 months year over year to 0.4 months of inventory.  The stats reflect the reality of our market: we continue to see homes selling significantly over asking price with multiple offers and all terms favorable to the seller.
While it may feel like sales prices are just being thrown around, but there's actually a method to pricing homes. It's based on comparable home sales.
How Austin Realtors determine price
Pricing homes is more art than science. Realtors start by researching comparable home sales (aka comps) to assess the price for the new listing. Then they adjust the suggested sales price based on current market conditions and what they think the market will bear. There are also various pricing strategies to consider (read about those here), and seller preferences also come into play.
An experienced Realtor often has an advantage in pricing listings – they've experienced the ebb and flow of the market over many different cycles. That often translates into them having a better read of subtle market shifts and what buyers will pay in current market conditions. This is invaluable, especially in a fast-moving market like we are experiencing in 2021.
What is a comparable home sale or "comp"?
Regularly referred to as "comps," a comparable home sale is another home that recently sold near yours with similar square footage, finish out, floor plan, and amenities. The sales price of comparable sales helps both seller and buyer agents recommend a sales or purchase price for the listing.
Your best comparable sale is the same floorplan as your house in the same subdivision that closed last week. Obviously it is extremely rare to find a direct match where every element aligns, so Realtors adjust for differences between the homes.
Five things that factor into comparable sales and home pricing
Since almost no two homes are exactly alike, Realtors must identify and adjust the recommend sales price based on similarities and differences between the comps. Many factors impact a Realtor's pricing recommendation, but here are the five biggest considerations when looking at comparable home sales.
Location – Realtors will focus on sales in your specific neighborhood, and the closer the home is to your property, the better. In some cases a Realtor may get hyper-specific and narrow the scope based on the location of roadways that traverse the neighborhood or convenience to nearby attractions. Unique conditions about the property's location are also considered. To illustrate, being located on a busy street or backing to Mopac would result in the recommend sales price being adjusted downward, whereas backing to a greenbelt or being located on a cul de sac could adjust the suggested sales price upward.

Time frame -- In a slower market we may look back at sales within the last six months, or a year if needed. However, with Austin home prices escalating so quickly in 2021, we put more weight on how recently the comp sold. The more recent the sale, the more relevant it is to our pricing recommendation.
Size – Realtors focus on comps that are similar in size, typically looking at comps within 10% of the subject property's square footage. A home's floorplan plays a significant role in determining comps as well. Ideally comps should have the same number of bedrooms and bathrooms as the property in question. We also take into account lot size. For example, a home with a zero lot line (meaning very little yard) is not a good comparison for a home on a 1/3 of an acre.
Condition and Age – The age of a home, as well as its condition and level of upgrades plays a significant role in determining comps. A Northwest Hills home built in 1970 with the original avocado green carpet is not going to directly compare to a new construction home in the same neighborhood. Realtors consider current buyer preferences and adjust the comps accordingly.
Amenities – The amenities a home offers can impact the recommend sales price too. One of the biggest differentiators in this market is whether the home has a swimming pool. We calculated how much Austin homes are appreciating each day of 2021, and larger homes with pools were appreciating more than those without pools, often in the range of $5,000 a day.
As you can see, there are a lot of variables that go into determining the right comps for your listing. Don't be surprised if your Realtor provides you with a comparable sales report that only includes a handful of comps. This means the Realtor narrowed the scope of sales in your area to those that most directly compare to your listing.
Let's apply what we've learned about comps to three listings that we are putting on the market over the next few weeks.
Example 1: Next week we are listing a cute bungalow in the Rosedale neighborhood. It's an older home in a fantastic Central Austin location (+) but with a small square footage in need of a little updating (-). The quality of homes in the area can vary significantly from block to block based on proximity to busier streets and commercial businesses, so we had to focus carefully on the precise location of the comps. This home is also unique in that it backs to an alley and offers some potential to repurpose the property (+).
Example 2: In early May we are listing a home in Westlake with a beautiful infinity pool (+). This was one of the rare times when we were able to find recent comparable sales that aligned on almost all of the factors, including a home on the same cul de sac (+) two doors down. The recommended price is crystal clear on this one.
Example 3: In mid-may we are listing a traditional Allandale home. It's a classic exterior and traditional floorplan with recent upgrades (+). The home backs to a commercial business (-) and there haven't been many recent home sales in the area, so it was more difficult to find direct comps. In that case, I looked a little further out to source comparable sales.
Comparable home sales are also used in appraisals for loan purposes
When buyers finance their purchase, most lenders require that the property appraise at or higher than the purchase price. Similar to a real estate agent, licensed appraisers also look at comparable home sales, this time to determine value or worth instead of a recommended sales price. There are some important differences.
Appraisers often look for properties of the same type (single family homes, condominiums, townhomes, raw land, commercial property, for example) that have sold within the prior six months. Sometimes they may look back a year and make adjustments if there aren't good comparable sales to evaluate. Appraisers usually focus on homes within 1 mile if possible, whereas a Realtor may have a narrower scope. Appraisers often focus on homes within 10% of the age and size of the property in question. Like Realtors, appraisers also take into account similar upgrades between the properties. The appraiser then submits a lengthy report providing an opinion of the home's value.
Austin's fast-moving price appreciation means that there aren't existing comparable sales to prove current home values. Prices are going up more than 20% each month in some cases, but many of the prior month's sales have not closed yet, leaving a gap between last month's comparable sales and today's home values. Because the needle is constantly moving in this market, some appraisers are adjusting prices by a set percentage, but others are not.
With such fierce competition for homes, many buyers are writing an appraisal waiver into their contracts. The waiver means that the buyer must provide their own cash, not loaned money, to make up the gap between whatever the home appraised for and the contracted purchase price. For example, if a home is under contract for $1M, but it only appraises for $900,000, the buyer would be responsible for bridging the $100,000 gap between the purchase price and appraised value. According to Max Leaman, owner of LoanPeople, around 20% of Austin's loans are not appraising.
While an appraisal waiver can be a powerful tool when competing in a multiple offer situation, the buyer has to have the money to make up the difference. Unfortunately, some agents and lenders haven't prepared their clients for this possibility, leaving many buyers in a difficult position.
Checking your potential sales price
With Austin seeing such rapid appreciation in recent months, many folks are curious about what their home or investment properties might sell for. We are happy to analyze the comparable sales and provide you with a report that includes our opinion on what the home might sell for in today's market. Just say the word!
April 2021
See our real world results
Can you imagine loving your real estate experience? It's possible! Just look at our reviews on Yelp and Zillow.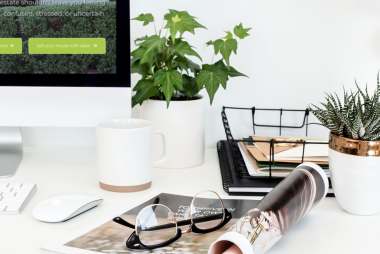 Take the next step
Are you ready to get started? We're here to guide you through the process. Contact us to schedule a consult.
Want to know what your home might sell for?
Our free comparable sales report is a great place to start.
See how much your home could sell for in today's market.
I agree to be contacted by Homesville Realty Group | Compass via call, email, and text. To opt-out, you can reply 'STOP' at any time or click the unsubscribe link in the emails. Message and data rates may apply.
Thank you for reaching out!
We'll get in touch with you soon.

Simplify your home search.
Get notified of new listings automatically.
As your home search heats up, we can simplify the process by setting up a custom home search that matches your exact house-hunting criteria. This will allow you to get an automatic email update any time new listings come to the market that meet your parameters. Reach out if you'd like us to set that up for you.
I agree to be contacted by Homesville Realty Group | Compass via call, email, and text. To opt-out, you can reply 'STOP' at any time or click the unsubscribe link in the emails. Message and data rates may apply.
We respect your inbox and your privacy. You may unsubscribe at any time.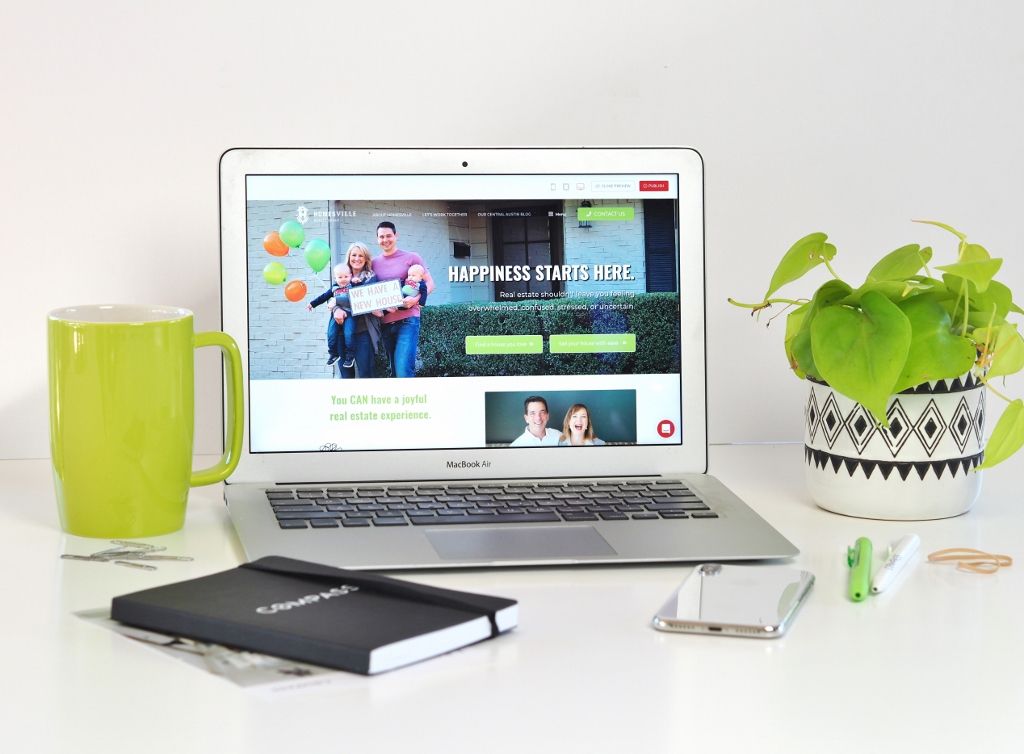 New listings will hit your inbox soon
Thanks for reaching out. We're excited to set up your home search. To make sure we send you homes that match your search criteria, we need to know a little more about what you're looking for. We will be in touch soon to learn more. In the meantime, take a look at our client success stories.
See what our clients say