Transitioning to Autumn decor
As we continue to spend more time than ever in our homes during the pandemic, many people are itching to make a change to their decor. Thankfully, the arrival of Fall and some cooler temperatures provides a welcome reason for mixing things up. As you gear up for winter, here are a few ways you can update your home decor for Autumn.
An Earthy Color Palette
Fall is all about getting back to nature's bounty. You can reflect the beauty of the outdoors by adjusting your interior color palette to embrace deep, Earthy tones.
Not sure what this means? Think of mineral colors like what you see in the rocks, accented with splashes of burnt orange and ochre to match the hue of the changing leaves.
To achieve the effect you can go full drama by changing your wall color or take the less-permanent route of switching pillows, blankets, and small decorative pieces like we suggest below. Either way, these natural tones create a cozy and welcoming vibe.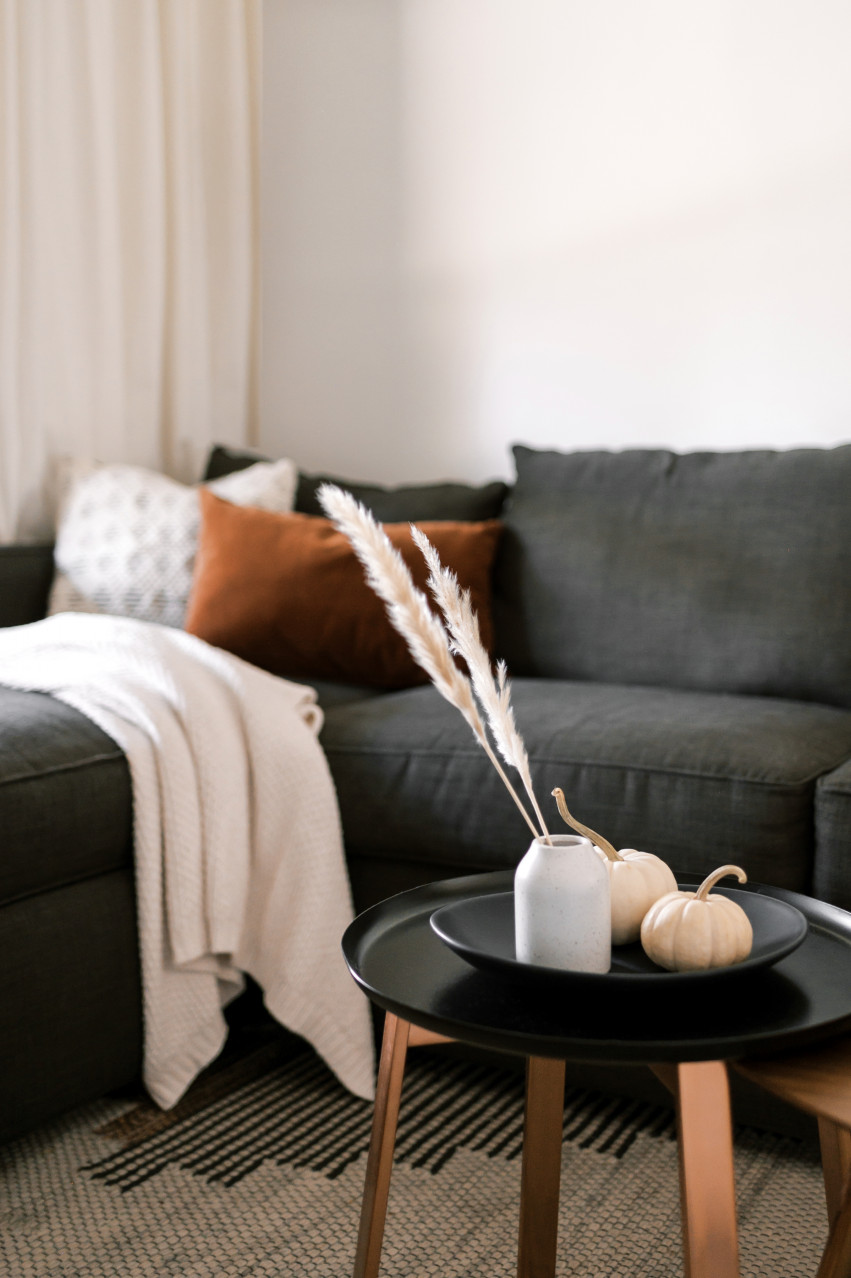 Layering Old & New
Contemporary design has dominated home interiors for some time, but if the fashion world is any indication, we may see a shift to artful layering of old and new. As a long-time lover of antiques with a penchant for collecting, I am excited about this trend!
As we transition into Fall, it feels 'right' somehow to bring in elements of the past and weave them into our home decor. You can give your home the feel of being collected over time by:
bringing back gilded picture frames,

juxtaposing traditional items like transferware or chinoiserie with modern elements like abstract sculpture,

using natural elements like antlers, bird nests, or bee hives,

letting chipped furniture take center stage, or

tucking vintage black and white photos into your displays.
If this idea excites you but you aren't sure how to implement it, please reach out. We will gladly share design ideas with you.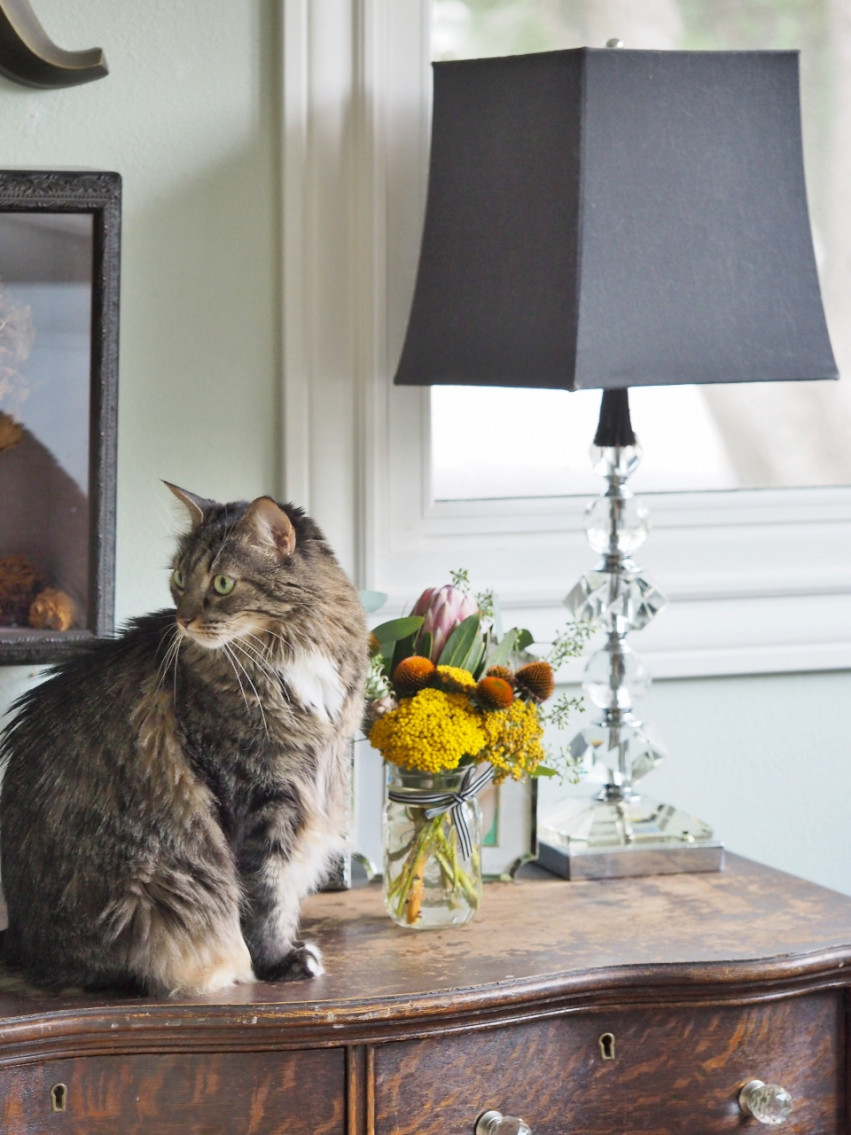 The Dining Room Table
The dining room table is one of the easiest spots in your home to implement Autumn decor. No need to overthink it; a few thoughtful decorations go a long way.
In keeping with the wabi sabi aesthetic, there is wisdom in the simplicity of nature and imperfection. If you have some raw wood on hand, put it to work as serving trays or risers. Check your cabinets for old crockery or ceramics that feel grounded in history and use them as vases.
You can even pluck some Fall style straight from nature. Snip off a few low hanging branches and place them in a large vase for instant Fall color. Dried flowers, like hydrangeas, and make an everlasting flower arrangement to accent the table. You can even recruit the kids and grab some Fall leaves from your yard and place them around the table for a natural accent. A few small pumpkins or gourds from the grocery store can also add a decorative touch. Add an unscented candle, and you're done!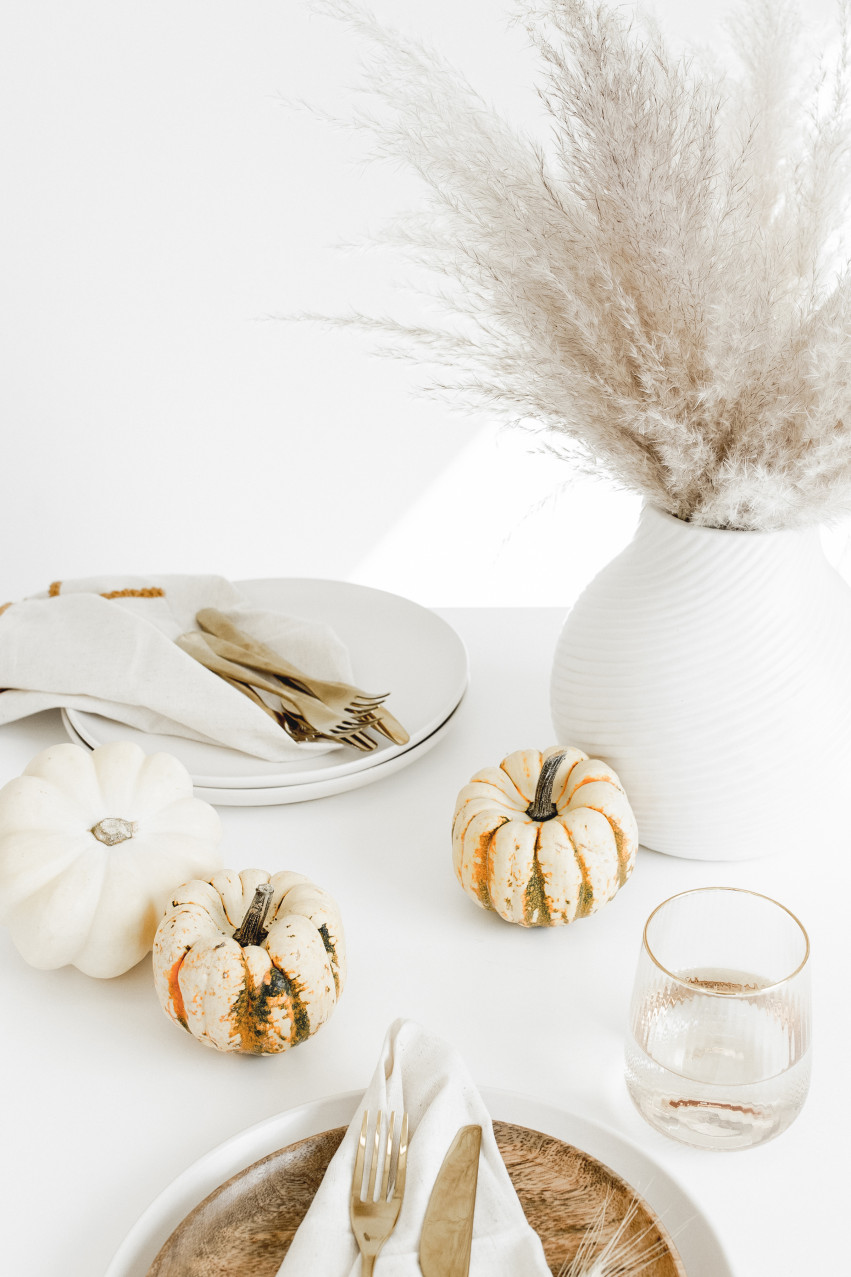 The Living Room
The living room is another easy place to add transitional Fall touches. If you have a fireplace, mantle, or any free shelf space, drape some leafy garlands and add a few gourds to set a festive tone. Seasonal wreaths are also a great way to accent doors or bare walls. You can also tuck a few of your houseplants in a faux pumpkin planter. They'll look adorable on your coffee table.
One of the easiest updates is to change your accent pillows. Swap out your summer pillows for cozy faux-fur and wool or sweater-knit blankets to keep you and your guests comfy. For affordable throws and pillows, we head to Target, World Market, and Pottery Barn. If you've got a great source, we want to know about it!
For an extra touch, consider adding a Fall-scented candle. We're partial to Voluspa candles. Try "Copper Clove" or "Persimmon Copal" to enhance your home with the aroma of Fall.
If you need inspiration, check out Cait Pappas' Instagram account. Her feed is full of Fall ideas, like this pretty pic of her living room.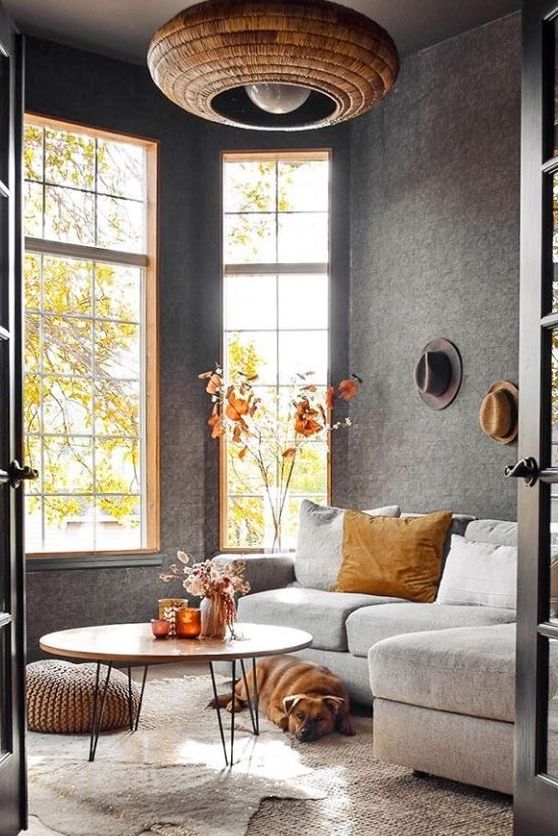 The Kitchen
For many households, the kitchen serves as the heart of the home. A few well-placed items can add just the right touch of Autumn without sacrificing much-needed counter space.
We like to raid our everyday household items and re-purpose them for the Fall. For example, pull out those copper mugs and use them as a small bud vase for seasonal flowers. Fill a simple bowl with those leftover Halloween pumpkins to create a Thanksgiving centerpiece. Swap out your dish towels for something in a seasonal color or pattern. The opportunities are endless.
Fresh flowers are always a beautiful accent on a kitchen island. You can add Fall tones with calla lilies, orchids, bittersweet, and other yellow, orange, and red blooms.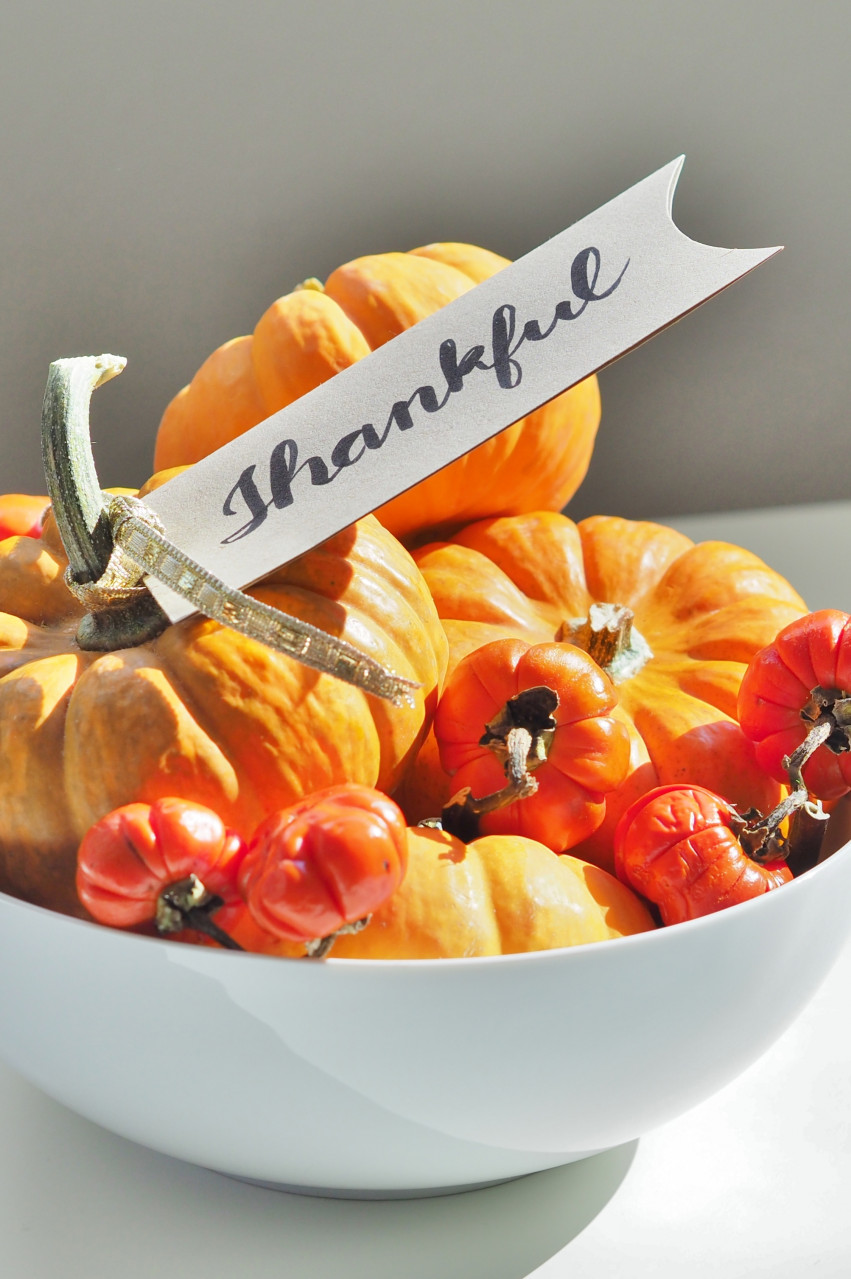 Outdoor spaces
Fall style isn't limited to the interior of your home. As the Austin weather becomes more bearable, you can expand your living space to the outdoors.
Much like the interior, your outdoor spaces can reflect the changing season. As a starting point, swap out the accent pillows on your outdoor furniture and add a few blankets. Incorporate colorful mums or other Fall botanicals (think ornamental grasses, violas, petunias, or alyssum) to your existing planters for seasonal color and flair that will continue to bloom through frost.
Fall is also a perfect time to plant certain veggies, like fast-growing radishes and peas, leafy greens such as lettuce, kale, as well as spinach and collards. Bonus: your veggies can also feed your holiday guests.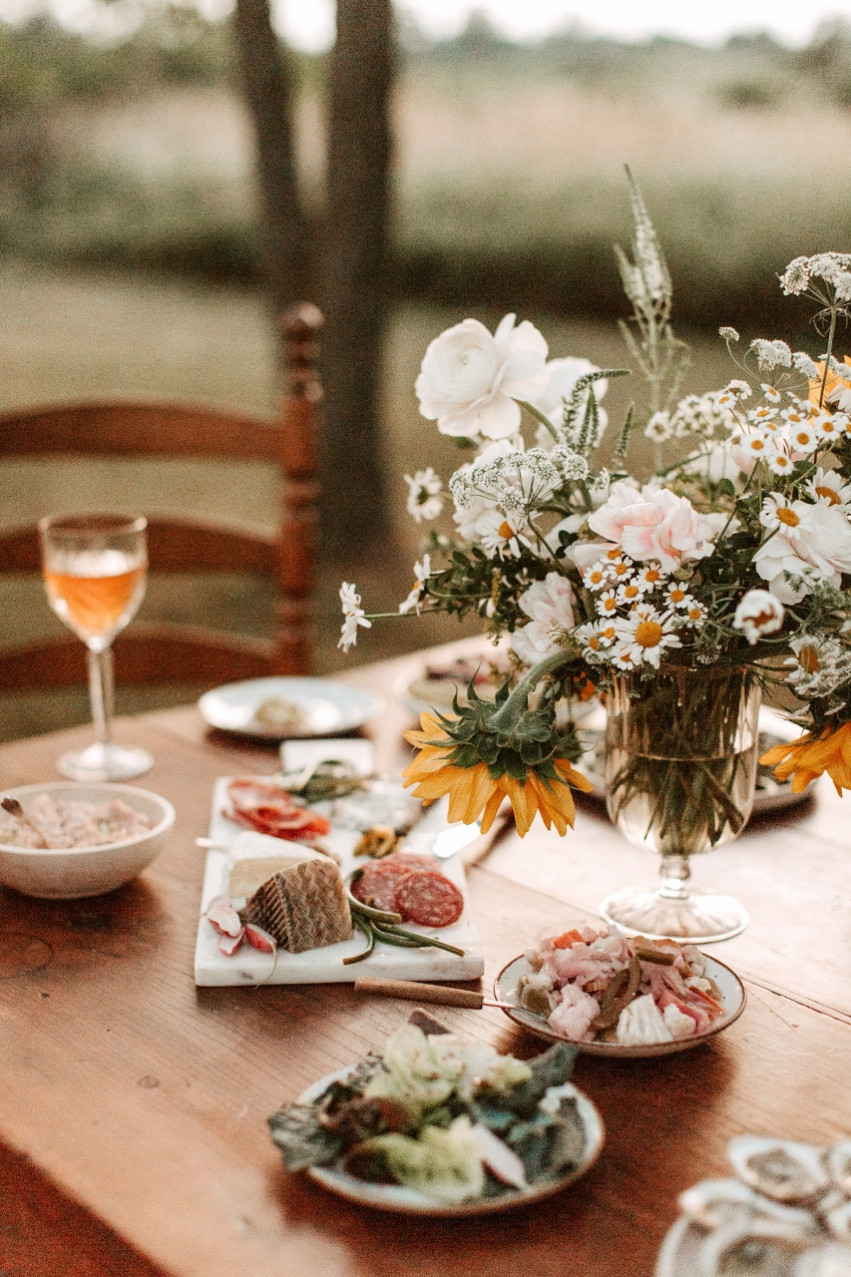 How do you do Fall?
Of course, these are just a few ideas to inspire your creative decorating. We'd love to hear your own recommendations for transitioning your home decor to the Fall season; just tag us in your Instagram pics (#homesvillerealtygroup) so we can follow along. Cheers!