Tips for selling your Austin home when interest rates are high
Back in 2021 Austin homes were selling fast and furious with multiple offers and substantially over the asking price. But rising interest rates are having their desired effect and dampening real estate activity. As interest rates rise, home buyers have less buying power. Just a 1% increase in a year has the same effect as home prices rising by 10%. That definitely changes the Austin real estate market conditions, so if you are thinking about selling, remember this isn't the fairy tale market that it was in 2021.
To help you succeed with your home sale while interest rates are high, follow these six essential tips.
#1 PRICE BASED ON YOUR COMPETITION
Home price matters more than ever, and you want to get it right from the beginning. While it's common to determine sales priced based on recent comparable sales, in a market like today you need to price your home against what else is currently for sale in your neighborhood. Survey what else is on the market; this is your competition. Price your home so that you are competive.
#2 BE PATIENT
Before the pandemic, homes often took 70+ days to sell. We're facing similar conditions today. In most cases, it takes a couple of months to sell. Be patient.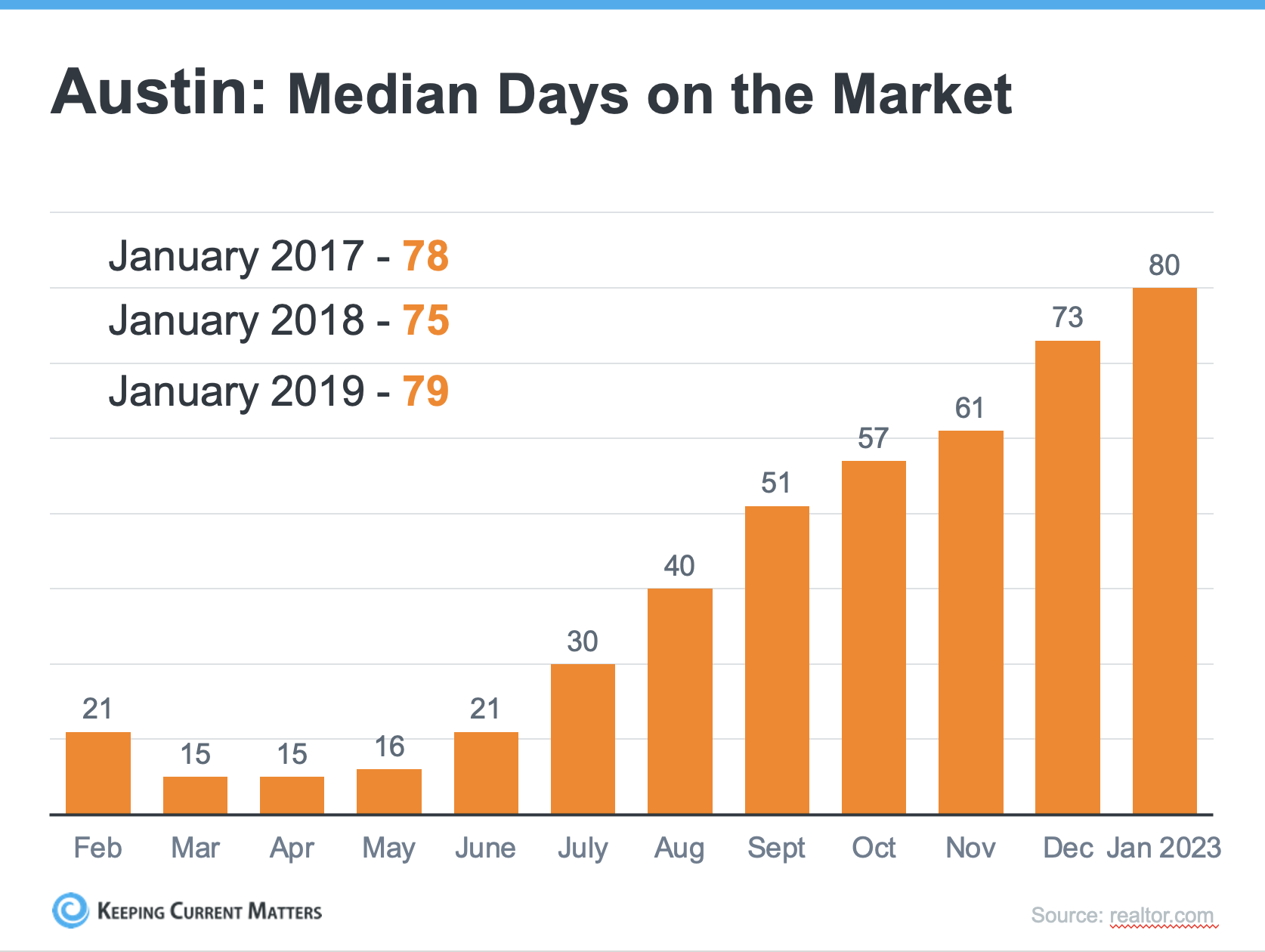 #3 PREPARE FOR PRICE ADJUSTMENTS
If you don't get the price right at the beginning, the odds are good you may face multiple price adjustments. As interest rates fluctuate, buyer interest and activity also shifts. You may have to adjust your price a few times before finding the sweet spot that sparks buyer interest.
#4 HAVE YOUR HOME PRE-INSPECTED
Pre-inspections are more critical than ever so that the offers you receive are more likely to stick all the way through to closing day. Here's how it works.
It's best practice for an Austin home buyer to have a licensed inspector assess the home they are buying during the option period. This gives the buyer specific information about the condition of the home, and depending on the findings, the inspection often leads to the renegotiation of the purchase price during the option period, or in some cases cancellation of the purchase contract.
We suggest paying for your own inspection of the home BEFORE you put it on the market. That way you can make necessary repairs before listing your house for sale or you can adjust your price to take into account the cost of things like a new roof. The key, however, is that we share the pre-inspection with all potential buyers when your home is listed for sale. So when they make an offer, they have full knowledge of the condition of the home. This reduces the renegotiation of price during the option period and also reduces the risk of the purchase contract being cancelled altogether.
This is just one of the many techniques we use to dial down the drama in your sale and smooth out the process for you.
#5 SELL IN THE SPRING
If you have a choice about when you will sell, we recommend March/ April. Historically home prices in Austin are around 6 - 8% higher in the spring, so you want to try to capitalize on that price escalation if you can. This year the summer may also be a good time if interest rates start coming down.
#6 USE AN EXPERIENCED AGENT THAT HAS WORKED THROUGH A DOWNTURN
This is what we call a "skills market," meaning your real estate agent is going to need some real skill to get your home sold. It takes finesse to price a home in a market with frequently fluctuating real estate rates. Experienced agents also know the levers to pull to make your home more appealing to buyers. And marketing matters! Be sure you work with someone that has been through a downturn before.
WE'VE GOT YOU
Austin homes are still selling, and yours can too. Keep these tips in mind, and you'll get closer to where you want to be. For specific advice about your own home, reach out for a free consultation.

Wherever life takes you, we can help you get there.
See our real world results
Can you imagine loving your real estate experience? It's possible! Just look at our reviews on Yelp and Zillow.
Take the next step
Are you ready to find a home you love? We're here to guide you through the process. Contact us to schedule a consult.