The average salary needed to afford a home in Austin in 2020
Chances are that if you read about Austin's housing market, you know that homes are becoming less and less affordable. It's true that prices continue to rise, but that doesn't necessarily mean that home ownership is out of the question.
Before you eliminate the possibility of owning an Austin home, consider this recent data about how much income it takes to afford a home in our Capitol city.
The cost of renting versus owning in Austin
For starters, in Texas, you need to earn an average salary of $49,840 to afford an average priced home, according to a report by Go Banking Rates. That would allow you to pay a monthly mortgage of $1,246 according to the report.
As Austinites, however, we know that the Texas average doesn't really speak to the affordability crunch we're feeling locally. According to a 2020 Report by the National Low-Income Housing Coalition, you need around $31,720 just to afford to rent a studio apartment in the Austin metro area. In contrast, mortgage site HSH Associates that you need to earn $78,441,65 in Austin to buy a median-priced home.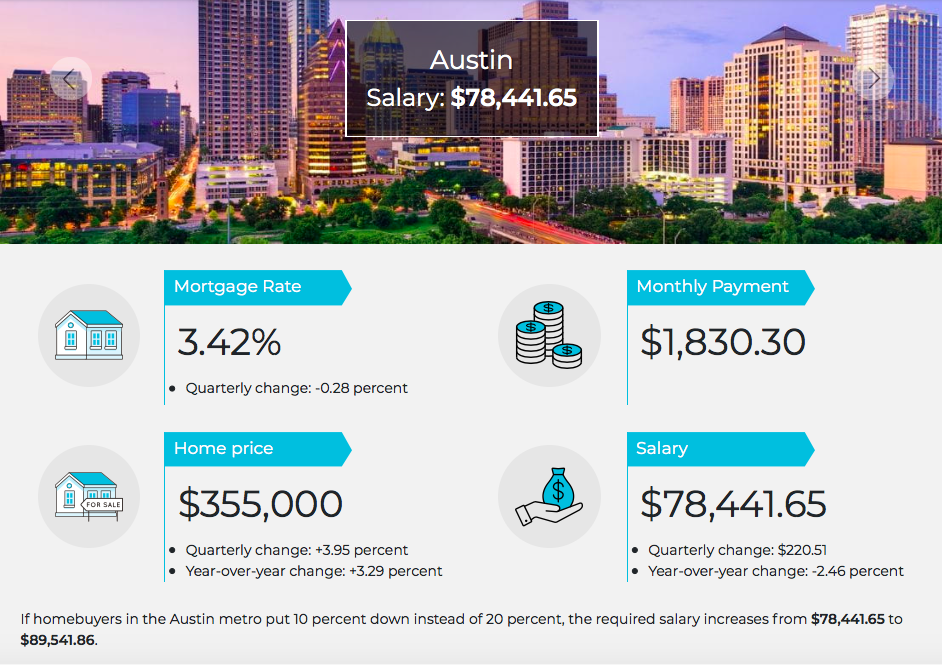 It breaks down to paying a monthly mortgage payment of $1,830 to own a median-priced home in Austin versus paying $1,356 a month to rent a two bedroom apartment. While it may cost less per month to rent, you miss out on building equity in an asset that you own. Plus, even though home prices continue to appreciate, lower mortgage rates are offsetting those increases.
If you'd like to explore how to break out of Austin's affordability bubble, we're happy to offer a free, no obligation consult. Just reach out.

Simplify your home search.
Get notified of new listings automatically.
As your home search heats up, we can simplify the process by setting up a custom home search that matches your exact house-hunting criteria. This will allow you to get an automatic email update any time new listings come to the market that meet your parameters. Reach out if you'd like us to set that up for you.
I agree to be contacted by Homesville Realty Group | Compass via call, email, and text. To opt-out, you can reply 'STOP' at any time or click the unsubscribe link in the emails. Message and data rates may apply.
We respect your inbox and your privacy. You may unsubscribe at any time.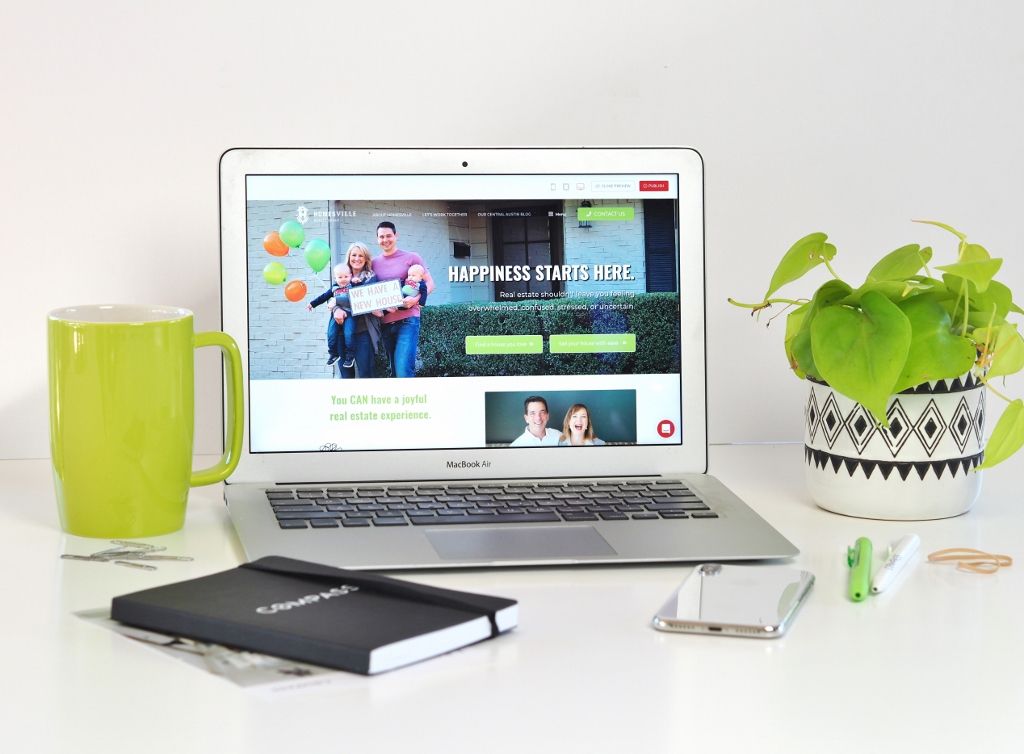 New listings will hit your inbox soon
Thanks for reaching out. We're excited to set up your home search. To make sure we send you homes that match your search criteria, we need to know a little more about what you're looking for. We will be in touch soon to learn more. In the meantime, take a look at our client success stories.
See what our clients say