Be aware of rising interest rates
As predicted, mortgage interest rates are on the rise. On January 13th, rates for a 30-year mortgage increased by .625, which in the interest rate world is a considerable increase. When interest rates rise it's usually a sign of an overheating or rapidly growing economy. Rising rates may help slow inflation. However, those higher interest rates mean that you will ultimately pay more to buy a home, so we wanted you to have an idea of where things stand AND where they are likely headed.
WHAT TO EXPECT FROM INTEREST RATES IN 2022
We think the 3% mortgage rates we recently enjoyed will be gone for awhile. Indeed, Freddie Mac, one of the insurers of mortgages, projects the following:
Q1 2022: 3.4%

Q2 2022: 3.5%

Q3 2022: 3.6%

Q4 2022: 3.7%
It's hard to get excited about these interest rates given how low things had been, but these numbers are in alignment with where rates have been over the last five decades. To put it simply, whether you are buying a home or selling one, money is cheaper now than it will be later.
I encourage you to crunch the numbers because the difference may not be as big as you expect. For example, a home buyer with a 4% interest rate on a 30-year fixed mortgage on a $400,0000 home will pay a monthly mortgage payment of $1,900. The monthly payment for this same buyer with a 5% rate on a 30-year fixed mortgage rises to $2,138. The 1% increase in interest raises the monthly payment by $238, a relatively manageable number for most in a strong economy with rising incomes.
RISING INTEREST RATES CAN PRESENT OPPORTUNITIES



Rising interest rates aren't all bad. In fact, they can present an opportunity if you watch the real estate market carefully. Here's what I mean.
As rates rise, fewer people will be able to afford certain homes you may interested in, thereby reducing the number of multiple bidders especially in areas that are overheated with more limited supply like we are here in Austin. Along those same lines, sellers may re-adjust their pricing expectations to more realistic levels. When you put it all together, higher rates may start to alleviate the dramatic inventory shortage we've been experiencing in Austin.
Higher rates may drive some people to rent instead of buy, further fueling rental prices, and in turn, making investment properties even more attractive to those folks looking to diversify their investment portfolios. Higher returns in an inflationary environment can be a 'safer' place for cash.
It usually takes a few weeks for the real estate market to feel the reality of an interest rate adjustment. For those folks that adjust sooner, you have the opportunity to take advantage of a lull in the market.
Demand won't stay on the sidelines for long, but if you act sooner you may see less competition for homes and more choices as home inventory sits a little longer. At least that's our prediction.
RISING INTEREST RATES VERSUS RISING HOME PRICES
Rising interests rates can have a financial upside, especially if it causes Austin's rising home prices to stabilize. Here is a perspective worth pondering. Consider these two different scenarios:
Low interest rates with home prices rising 10% per year (which is roughly the rate of appreciation I predict for 2022), or

Higher interest rates with home prices not rising.

So let's say we have a home that is sells for $1M. For comparison, let's apply the impact of 10% price appreciation versus a 1% increase in interest rate.
If the home price rises by 10%, a 3% interest rate for a 30-year fixed rate mortgage means your mortgage will increase by about $337 more per month.

If the home price stays the same, but mortgage interest rate jumps from from 3% to 4%, the additional monthly cost is around $446 per month.
So the rising interest rate in example two equates to about $109 more in your monthly mortgage payment. But wait... The rising home price in example #1 will require around an additional $20K in cash for the down payment. That $20K alone will pay about for 15 years of the difference between the rising home price versus rising interest rate example, and that's assuming it earns zero interest. To put it simply, super-low interest rates do make for a lower monthly mortgage, but it can fuel potentially large home price escalations.
LET'S TALK REAL ESTATE
If you're curious what this means for your own situation, shoot us an email or text or give us a call. We're happy to dig in and visit with you about all things Austin real estate.
We've got you covered
Getting ready for the big move. Negotiations. Inspections. There are a lot of moving parts to buying or selling a house in Austin, Texas.
Rest easy. We're sharing our sage advice and insightful tips so that you have peace of mind from the beginning to end of your real estate transaction.
Never miss an update
See our real world results
Can you imagine loving your real estate experience? It's possible! Just look at our reviews on Yelp and Zillow.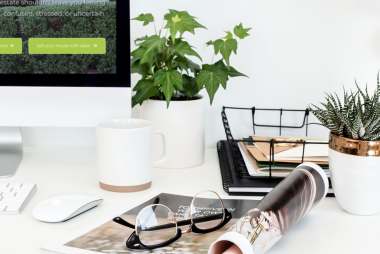 Take the next step
Are you ready to get started? We're here to guide you through the process. Contact us to schedule a consult.

Simplify your home search.
Get notified of new listings automatically.
As your home search heats up, we can simplify the process by setting up a custom home search that matches your exact house-hunting criteria. This will allow you to get an automatic email update any time new listings come to the market that meet your parameters. Reach out if you'd like us to set that up for you.
I agree to be contacted by Homesville Realty Group | Compass via call, email, and text. To opt-out, you can reply 'STOP' at any time or click the unsubscribe link in the emails. Message and data rates may apply.
We respect your inbox and your privacy. You may unsubscribe at any time.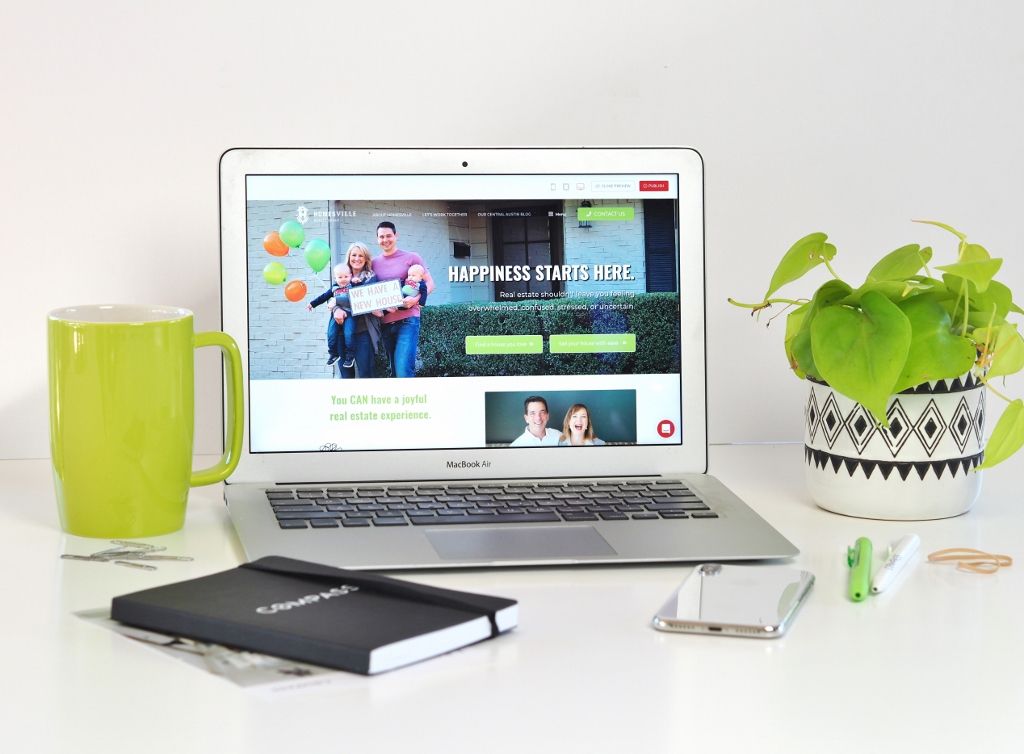 New listings will hit your inbox soon
Thanks for reaching out. We're excited to set up your home search. To make sure we send you homes that match your search criteria, we need to know a little more about what you're looking for. We will be in touch soon to learn more. In the meantime, take a look at our client success stories.
See what our clients say