Resources to manage homeschooling your children
With Austin area schools closed and children now being homeschooled, it can be difficult to manage your daily routine (along with work) and still find time to ensure your kids are learning and staying active. We learned some valuable lessons after our first week of homeschooling and picked up some resources along the way. Ranging from science and language to music and math, here are some programs and classes that will make learning fun for your children.
Our picks for juggling homeschooling with work
Online learning
We've found a few good resources for online learning. These have been a life saver when we need to have video conferences or client phone calls.
For digging into a subject of interest you can check out the Scholastic Learn at Home series. Scholastic has different learning experience videos to their website for different grade levels. Click to access the Scholastic Learn at Home Projects.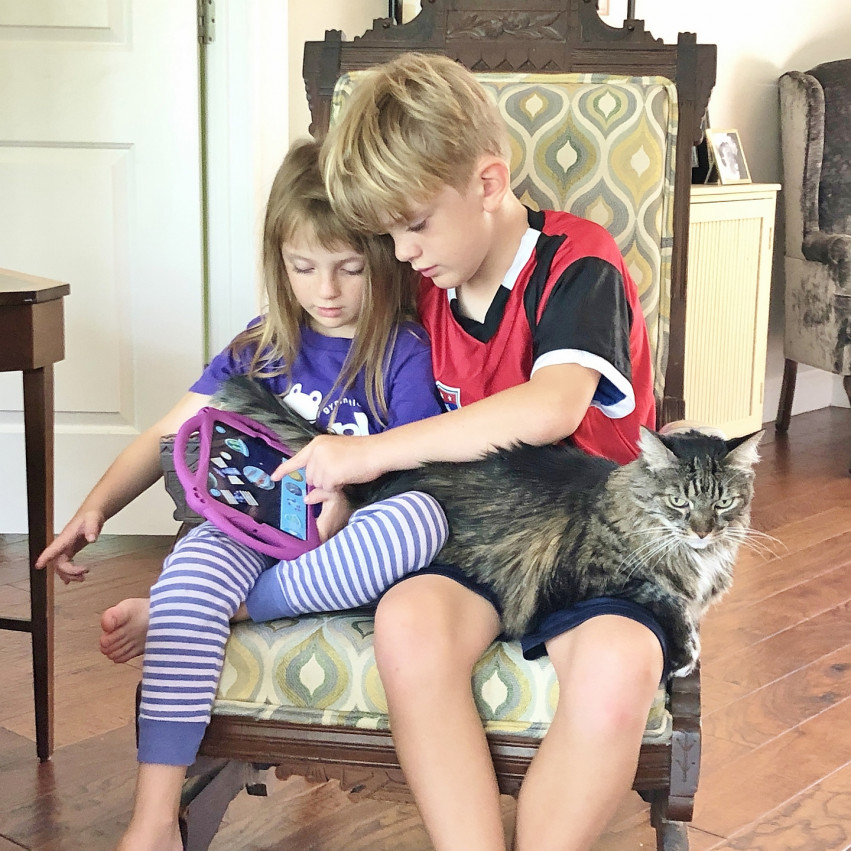 We've also enjoyed Khan Academy. They have a version geared toward younger kids that has been great for our five year old, while our 3rd grader is doing self-paced lessons online. Khan Academy has standards-aligned practice and lessons covers math K-12 through early college, grammar, science, history, AP®, SAT®, and more. Best of all, it's free!
Outschool is another option. They offer live video classes that meet in small groups and cover everything from life skills, social studies, coding, and more. There is a fee to participate in these.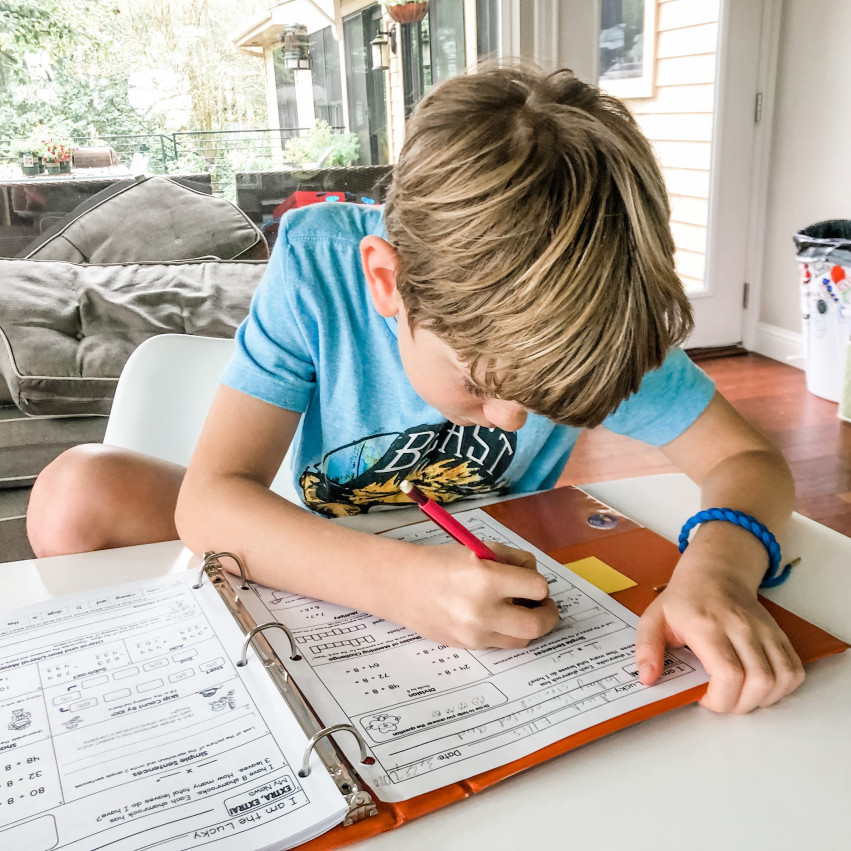 Let's get arty
Children's author Mo Willems has been releasing "Lunch Doodle" videos on The Kennedy Center's website, which encourages children of all ages to draw and write with him. Be sure to have crayons, paper, pens or pencils ready and join Mo Willems each weekday at 1 p.m. Here's the link to Mo's videos.
We've also enjoyed daily lessons from New York Times illustrator Wendy Macnaughton. You can catch her classes on Instagram, and they stay up in her stories for 24 hours.
In our family a change in location does wonders for keeping the kids engaged. We've grabbed our sketch pads and gone outside for "art in the park." We've substituted our backyard for the park, but we still draw the things we see around us in nature or whatever strikes the imagination.
If you're looking to learn about art and art history, the National Gallery of Art offers NGAkids Art Zone, an interactive and informative way to introduce art and art history to children. It features activities like creating animated portraits, decorating 17th-century dollhouses and making three-dimensional geometric shapes, which will entertain your children while they learn about art and art history.
Science Discovery
Our daily science lesson is the most enjoyable for the kids. Plus, I found it to be easier to differentiate the teaching to accommodate both a 5 year old and 9 year old.
Club SciKidz posts daily science or cooking experiments that are safe for children to try at home. These experiments are interactive and will help children learn more about elements, matter, sound and more. Mad Science also offers a variety of at home experiments to try.
YouTube is another great resource. Our son has to complete a science demonstration each semester, and this has been where we've found our ideas each time.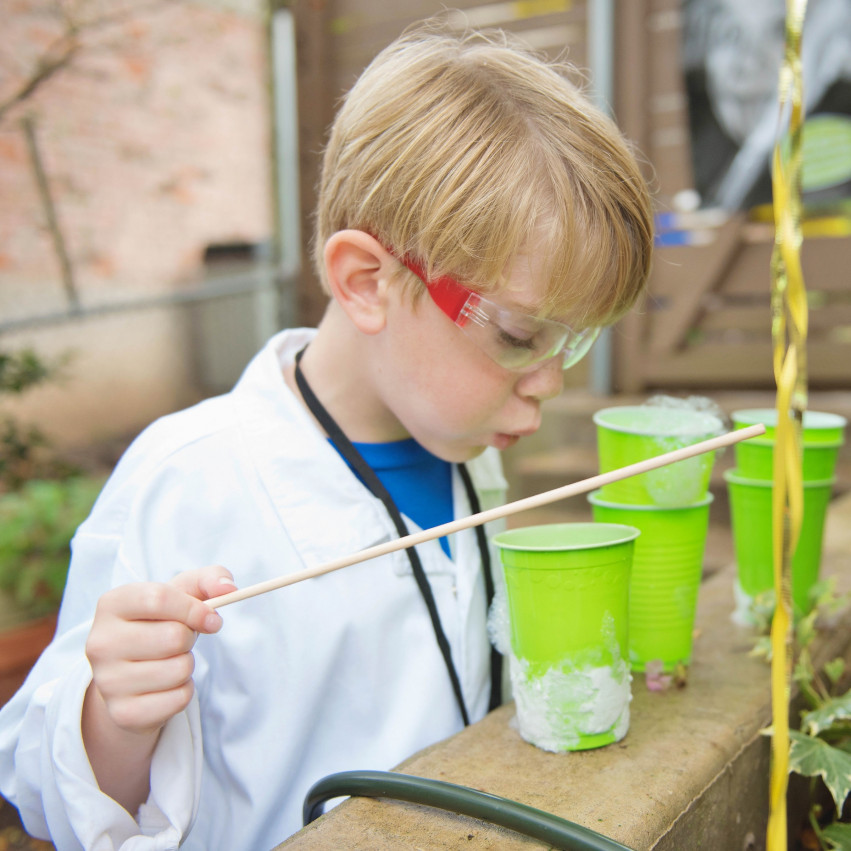 Celebrity book readings
When your kids would benefit from hearing someone else read to them or you just can't muster that fun accent, the celebrity book readings available at Storyline Online are a real gift. Actors from the Screen Actors Guild read a variety of material. And since they are professional entertainers, the stories are sure to engage the audience.
Josh Gad, who plays Olaf in the Frozen franchise, has also been reading children's books via his Twitter account. Since Frozen 2 was just released, this is the perfect way to wind down the day and get your kids ready for bed. Click here for Josh Gad's Twitter profile.
You may also appreciate the variety of read-aloud stories available on Audible.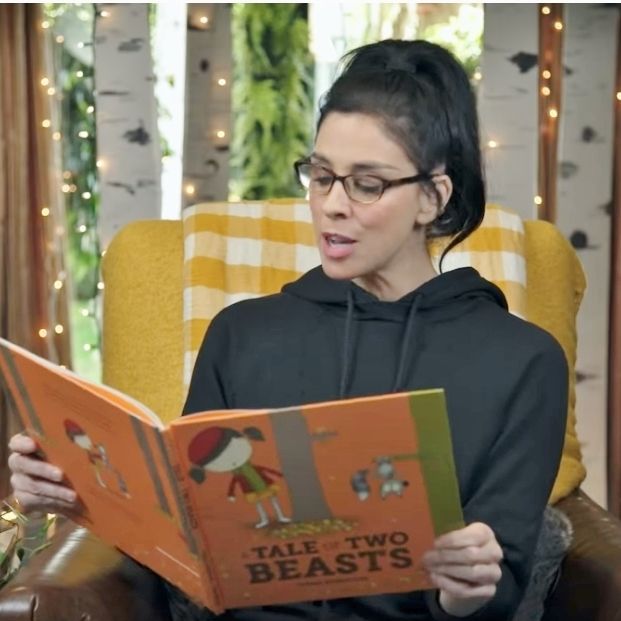 Music to your ears
Personally, I'm introducing our kids to a musical "artist of the day." From classical to contemporary artists, we listen over lunch and during our art time. There's nothing professional about this; just studying different types of music and influential artists. So far this momma-led journey has had an intense focus on musicians from the eighties. Whatever it takes to get through the day!
For something more legitimate, Prodigies Music offers online classes and activities for children to teach them musical skills through video lessons, worksheets and sheet music. Children will learn how to sing in tune, understand music notes and how to play an instrument.
If you want other choices let the children play virtual instruments or watch a daily show from the Metropolitan Opera.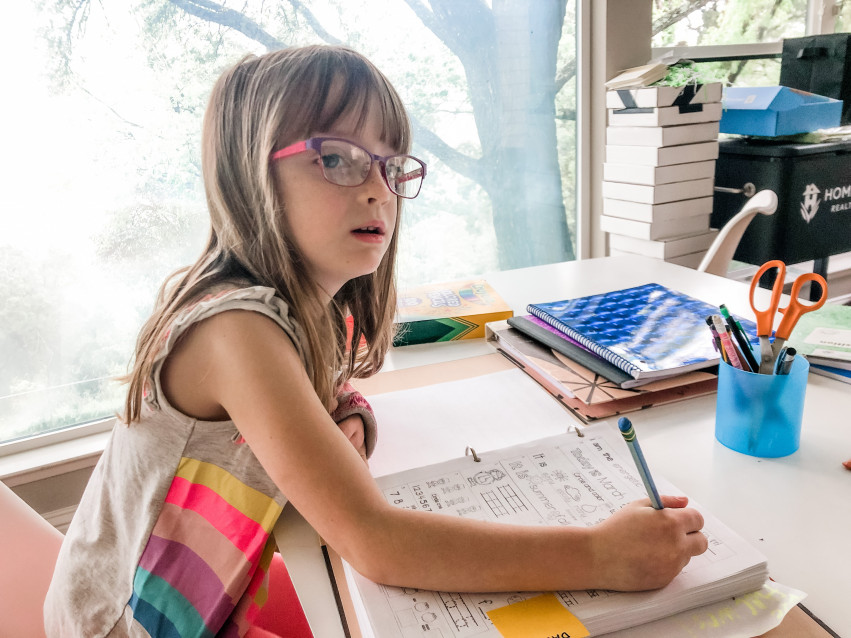 Get moving with kid-friendly workouts
If you're looking for something different than walks and bike riding, Cosmic Kids Yoga has a variety of online yoga classes geared towards children.
Sworkit, an at home fitness program and app is now offering kid-friendly workouts to help your kids stay active while at home. Ranging from warm-ups and strength to agility and flexibility, these videos are sure to keep your child engaged and occupied.
Here at home, our kids have had the most fun with an at-home boot camp that Paul created. Stations were posted around the house with activities like do 10 jumping jacks, bounce a ball on the floor and catch it 20 times, and so on. They were huffing and puffing in between giggle fits. If you want to see full set of activities, just say the word.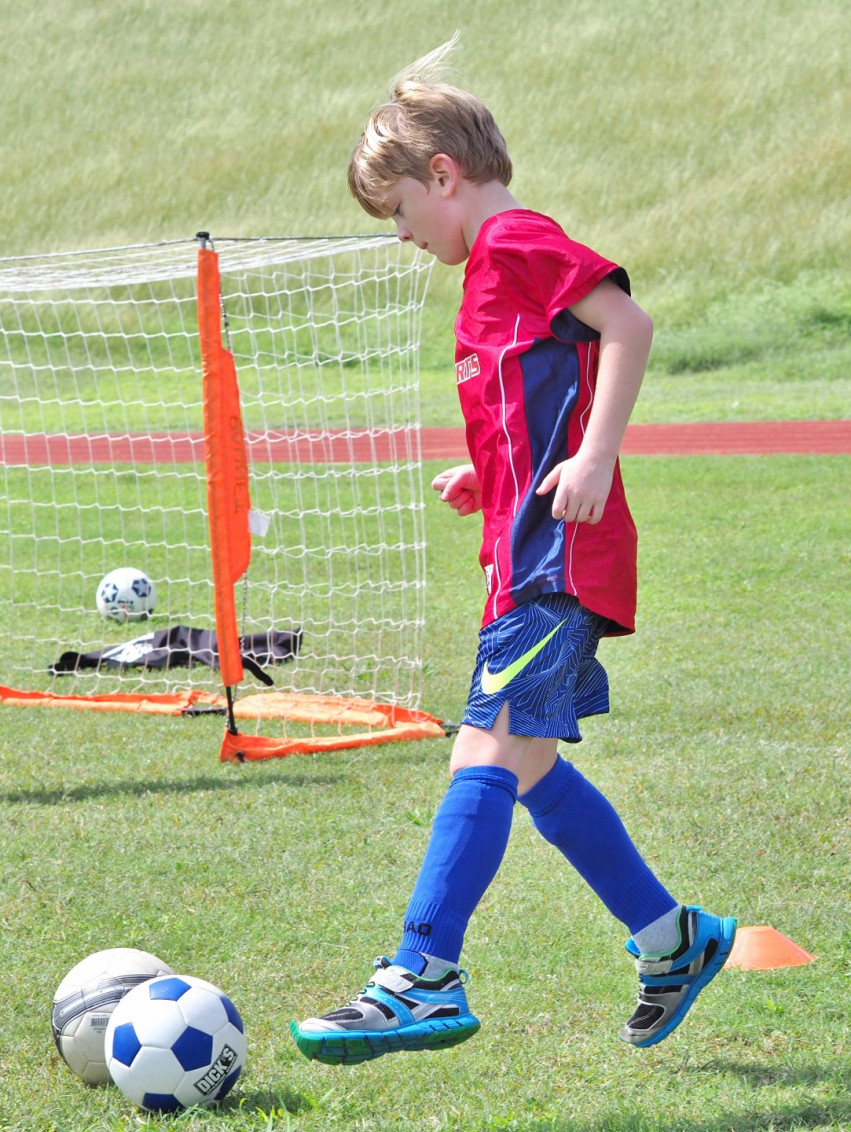 Learn a language
While our daughter used to have Spanish once a week, I confess that this is one area where we've dropped the ball. It's hard to fit in as much as they get in a full school day and also be able to return calls and email and do a little work...
Conjuguemos teaches students how to learn a new language through different types of interactive activities, quizzes and games. They offer these courses in Spanish, French, German and Italian, just to name a few.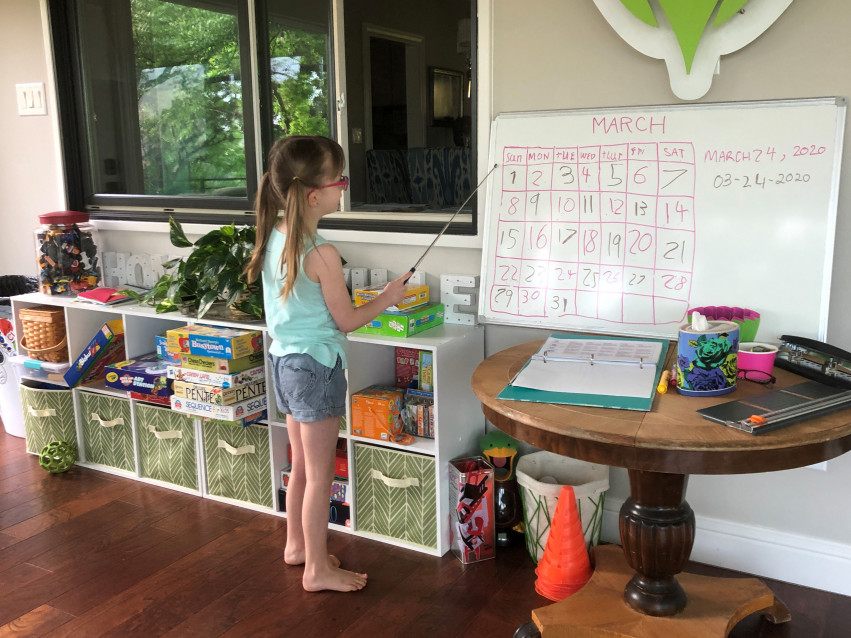 Hang in there parents!
This is just a sampling of the great resources out there. If you have ideas, please share! If school remains closed all year, we are going to need them.
We too are figuring this out as we go along. Some days are good, and some days we call it a day at lunch time. And somewhere in the middle of the chaos we are trying to remember this is as stressful for the kids as much as it is stressful for us.
Lots of hugs and a big dose of patience go a long way. For all of us! Hang in there moms and dads...