From California to Austin: The Big Migration
One of our favorite things about being part of the Compass family is connecting with Realtors across the nation. It helps us track patterns in the market, share ideas, and innovate more quickly so that we can better serve our clients.
Just last week, one of our Compass Colleagues, Los Angeles Realtor Michael Robleto, featured us in his blog post about where all those Los Angeles sellers are moving to. (Austin, of course!) It was great to visit with Michael and hear the perspective of our friends in Seattle, Scottsdale, Raleigh, and more.
You can read the full blog post and see some pretty cool Pre-War and Mid-Century Modern homes on Micheal's website: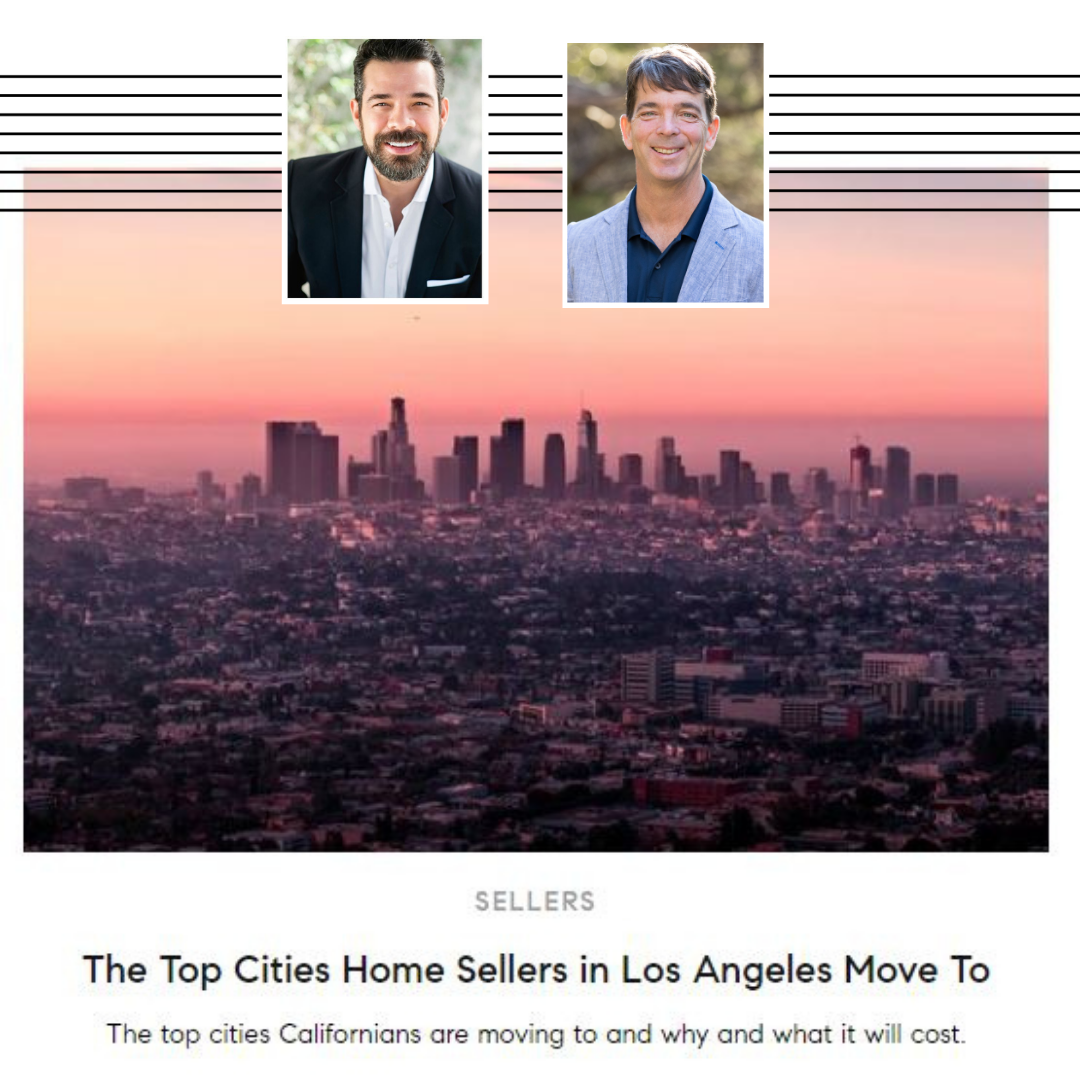 The top cities Californians are moving to, why ,and what it will cost as explained by top Compass agents across the nation.
Here's more of what we shared with Michael about the general California migration to Austin:
Have you seen an increase in Californians moving to Austin? Why do you think this is?
California residents have been relocating to Austin for many years now, but we saw a marked increase starting in 2020. Our business used to be about 30% California transplants, but these days that's doubled to around 60%.
Austin has been making national headlines and topping lists as a great place to live and work for years now, including ranking as the #1 place to live by US News and World Reports for three years in a row. Austin was already on folks' radar, but with greater ability to work from home and a desire for less density, COVID accelerated many people's plans to move here. When you start exploring options, Austin is a great value compared to other cities, especially considering that we don't have a state income tax. California employers are also relocating here, so that's also driving the migration. On top of that, we've seen a lot of Californians 'hedge buying' and investing in homes early with the anticipation of moving to Austin in years to come.
What do Californians love about Austin?
Oh, there's so much to love about Austin! For starters, our cost of living is significantly lower than in California so your money goes further when it comes to buying a house or getting out and enjoying the city. That's great, because you'll never run out of fun things to do. We're known as the live music capital of the world, so you can hear top bands as well as emerging artists pretty much any night of the week. An outdoors lifestyle is common among Austinites, and there are plenty of hiking trails and lakes to enjoy a day in the sun. And of course, there's food. We have so much more to offer than just barbecue, earning Austin a ranking of the 13th best foodie city in the U.S. by US News and World Reports. If you doubt it, our In N Out Burgers has no line because we have so much other great food to enjoy. 😉
Austin is generally progressive compared to other Texas cities, so we are a pretty decent cultural fit. Speaking of culture, we have an abundance of museums, the Austin Symphony, Ballet Austin, the LBJ Presidential Library, and a nationally acclaimed public library. Where else can you watch the largest colony of bats fly out from under a bridge or watch cars zip by during Formula One? Austin surely has something for everyone!
What are some of the historic Austin neighborhoods that you love?
We live and work in Central Austin, which includes the city's oldest neighborhoods. We love Austin's Hyde Park neighborhood which was once the city's first suburb. This front porch neighborhood is surrounded by mature trees and exudes a small-town charm with inviting walkability. The first houses built in the neighborhood were grand examples of late 19th-century architecture, including the Queen Anne style. These majestic homes later gave way to smaller frame houses and bungalows. The area is part of the Hyde Park Local Historic District and homes must conform to certain design standards.
One of Austin's earliest neighborhoods, Pemberton Heights consists of 640 households known for their mansion-esque quality with open lawns dotted with towering heritage oak trees. Stately mansions in the Georgian and Colonial style share space with charming cottages and bungalows built in the 1930s and 1940s. These gracious tree-covered home sites along Pease Park were meticulously planned to provide each home with a unique view of the Austin skyline and surrounding park.
We also love Clarksville. Dating back to the 1870s, this is one of Austin's oldest neighborhoods. The land originally held the slave quarters of Texas Governor Elisha Pease. Upon emancipation freed slaves developed the community in a densely wooded area located far outside of town, but eventually Austin grew to reach Clarksville. While Clarksville consisted of small cottages when it was first developed in the 1870s, today many of the area's historic homes have been demolished, while others have been renovated and enlarged, leaving the neighborhood with a varied blend of cottages, apartments, condos and homes that mingle with funky restaurants creating a neighborly vibe.
Let us know how we can help
If you're curious about making the move to Austin, we'd be glad to visit with you about the possibilities. Or maybe you want to take advantage of all the interest and sell your home? We can walk you through those options too. Reach out to Paul or one of our team members for candid advice on the Austin real estate market.
FIND AN AUSTIN HOME YOU LOVE
We educate you on Austin neighborhoods, help you avoid costly mistakes, and guide you through the process of finding that special home where your best memories will be made.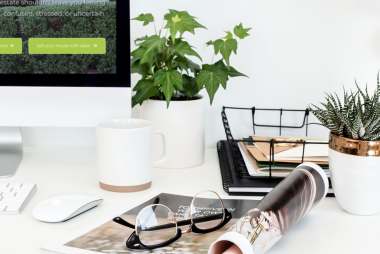 SELL YOUR AUSTIN HOME WITH EASE
We help you keep all the balls in the air, reduce the stress of the process, all while attracting potential buyers to your house so you can sell quickly for the best price.

Simplify your home search.
Get notified of new listings automatically.
As your home search heats up, we can simplify the process by setting up a custom home search that matches your exact house-hunting criteria. This will allow you to get an automatic email update any time new listings come to the market that meet your parameters. Reach out if you'd like us to set that up for you.
I agree to be contacted by Homesville Realty Group | Compass via call, email, and text. To opt-out, you can reply 'STOP' at any time or click the unsubscribe link in the emails. Message and data rates may apply.
We respect your inbox and your privacy. You may unsubscribe at any time.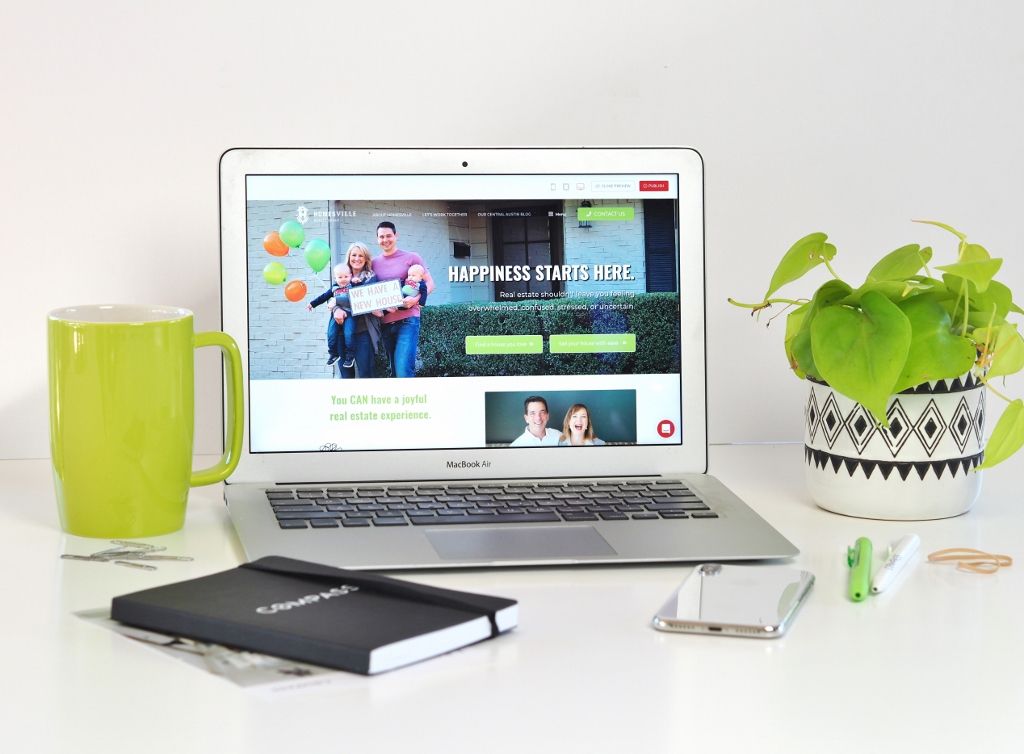 New listings will hit your inbox soon
Thanks for reaching out. We're excited to set up your home search. To make sure we send you homes that match your search criteria, we need to know a little more about what you're looking for. We will be in touch soon to learn more. In the meantime, take a look at our client success stories.
See what our clients say
Be confident when selling your home.
With 25+ years of experience and hundreds of transactions under our belt, our insight into the Austin market creates an easier real estate experience for you.
Our ability to forecast potential issues in your sale means you will have fewer surprises, fewer hassles, and fewer distractions so that you are smiling on closing day.
Ready? Here's your success plan for selling your Central Austin home.