The average salary needed to afford a home in Texas in 2018
We've all wondered when driving through a neighborhood, "how much does that home cost" or "what does someone have to make a year to afford that?"
Now you don't have to wonder!
We put together the average salary you need to afford the average priced home in Texas. Have some fun with this and check out what you could afford in other states!
As Austinites, however, we know that the Texas average doesn't really speak to the affordability crunch we're feeling in Austin. According to a 2018 report by the National Low-Income Housing Coalition, you need around $34,400 just to afford a studio apartment in the Austin metro area. That's out of reach for many minimum wage earners.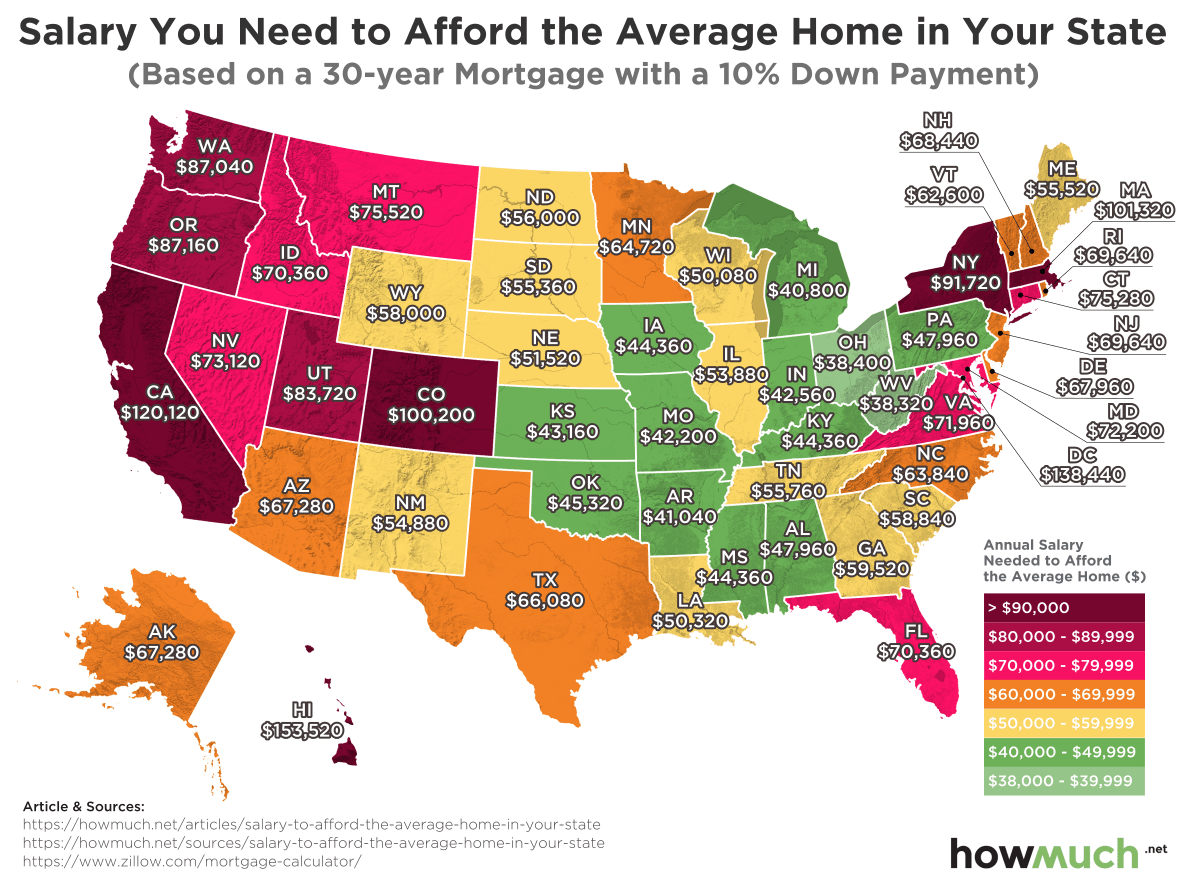 Given Austin's high rental rates, home ownership may make more sense in some cases. If you'd like to explore how to break out of Austin's affordability bubble, we're happy to offer a free, no obligation consult. Just reach out.