Where you can live like a millionaire in Central Austin
The volume of Central Austin homes selling for over $1 Million has increased dramatically over the last decade. To put that in context, a total of 124 homes sold for $1M+ back in 2007. Fast forward to 2017, and so far 316 homes have sold for $1M+ within the boundaries of the Central Austin loop (within the boundaries of Ben White, Highway 360, 183, and Interstate 35), and we still have two months to go.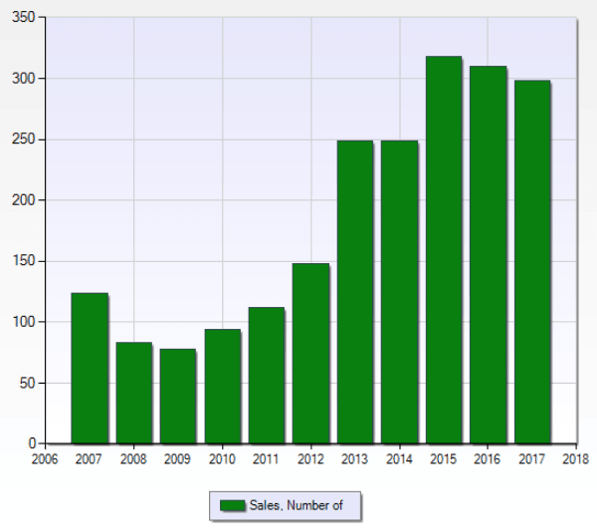 This increase in $1M sales is happening all over Austin. While Westlake continues to have more $1M home sales than the rest of Austin, $1M home sales in the 78704 and the 78731 zip codes have seen a significant uptick. In Northwest Hills, for example, 14% of home sales topped $1M in 2017 so far. But for the super-luxury set, Westlake, Tarrytown, and Pemberton remain unchallenged in the volume of home sales priced at $2M and above.
As the following chart of 2017 home sales illustrates, we should keep an on eye on 78751, 78756, 78705 and 78757. I expect we will continue to see more $1M+ sales in those areas as Austin continues to grow.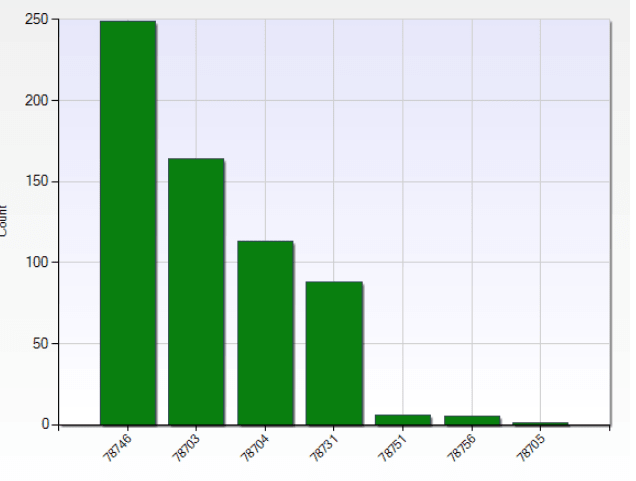 But just how many $1M+ homes will you find in each neighborhood? I geeked out a little on the numbers to determine exactly how saturated these zip codes are with $1M+ home sales. Here's how it broke down: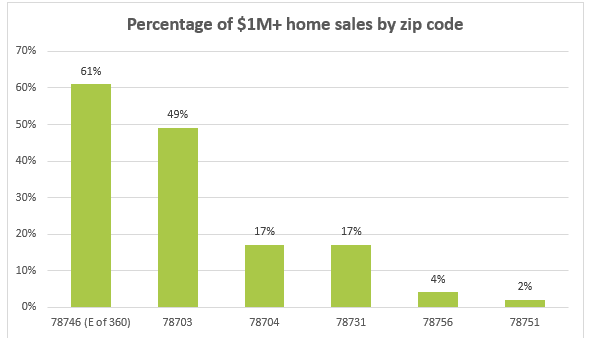 So long as Austin continues to top the charts as the #1 best place to live in the USA (US News & World Reports, 2017) and the #2 sweet spot for affordability and job opportunity (LinkedIn 2017), we will continue to see a demand for high-end homes. If this has you curious about your own home's value, get your free, no obligation assessment HERE.
We love real estate, and we're always excited to talk about the market. Give us a call if you want to chat or grab coffee to discuss.