Vacation homes as a secondary real estate investment
Summer memories… Some of our favorites have been made at Cinnamon Shore in Port Aransas along the Texas coast. We love it so much that we sold a few of our Austin investment properties and reinvested the money in a second home there. And we're not alone. The National Association of Realtors reports that more than 1/3 of homebuyers are interested in purchasing a second home to use as an investment property, part-time vacation home, or second residence.
Of course, we love real estate as an investment tool and wealth generator, and we also love Austin. But given Austin's rising property tax rates (more on that here), it's not a bad time to consider diversifying your investment portfolio. And if you can balance your investment with equal parts of fun and summer sunshine, that's even better.
Cinnamon Shore developer plans expansion
We recently visited with Jeff Lamkin, developer of Cinnamon Shore, on the American Dream TV show to learn if there are good investment opportunities on the Texas coast. Turns out they've had such success that they are now expanding to include a new community called Cinnamon Shore South. The new development will include a boutique hotel, spa, boardwalk, and more. Here's what Jeff had to say:
Why we love Cinnamon Shore
There's a lot to love about the master-planned community at Cinnamon Shore. For starters, there's something for everyone. The community has numerous amenities like heated swimming pools, movie night on the great lawn, s'mores over the fire, beach bonfires, and fine dining or poolside grills. Golf cart or bike rentals make it easy to get to the beach where they'll even set up lounge chairs and umbrellas for you. There are tons of activities to keep you entertained like sand castle lessons, water aerobics, surfing lessons, paddleboard yoga, and a gym featuring Peloton bikes. For a break from the beach, you can fish in the stocked lakes, stroll among the beautiful pastel-colored homes, or venture into town. From small condos to cottage homes and larger estate homes, you can find real estate investments ranging from the $300s to $2M+. You can learn more about the community at www.cinnamonshore.com
Many of the homes are available as luxury vacation rentals that can help defray the cost of the investment. For example, one condo we looked at had a two year rental history that showed it not only paid for itself, but it also netted a significant amount of income ($50k+) as well. Certainly, not all of the units are that profitable and market conditions can have a big impact, but from the numbers we saw, there is money to be made – at least in today's real estate market.
Cost of ownership
But just like any investment property, it's not always sunshine and good times. While the property management team at Cinnamon Shore will oversee everything from cleaning to rentals, there are associated costs like management fees, utilities, homeowner's association dues, and repairs to take into account. It also helps to factor in other hidden costs such as golf cart rental or ownership, periodic travel costs to the property, etc. For example, we used the property ourselves more than we expected, so our incidental expenses were higher than our initial budget.
We can guide you through the process
If you have questions about how it all works, we are happy to chat with you and share our experience about what it's like. Please reach out by phone, text, or email.
Hope to see you on the shore!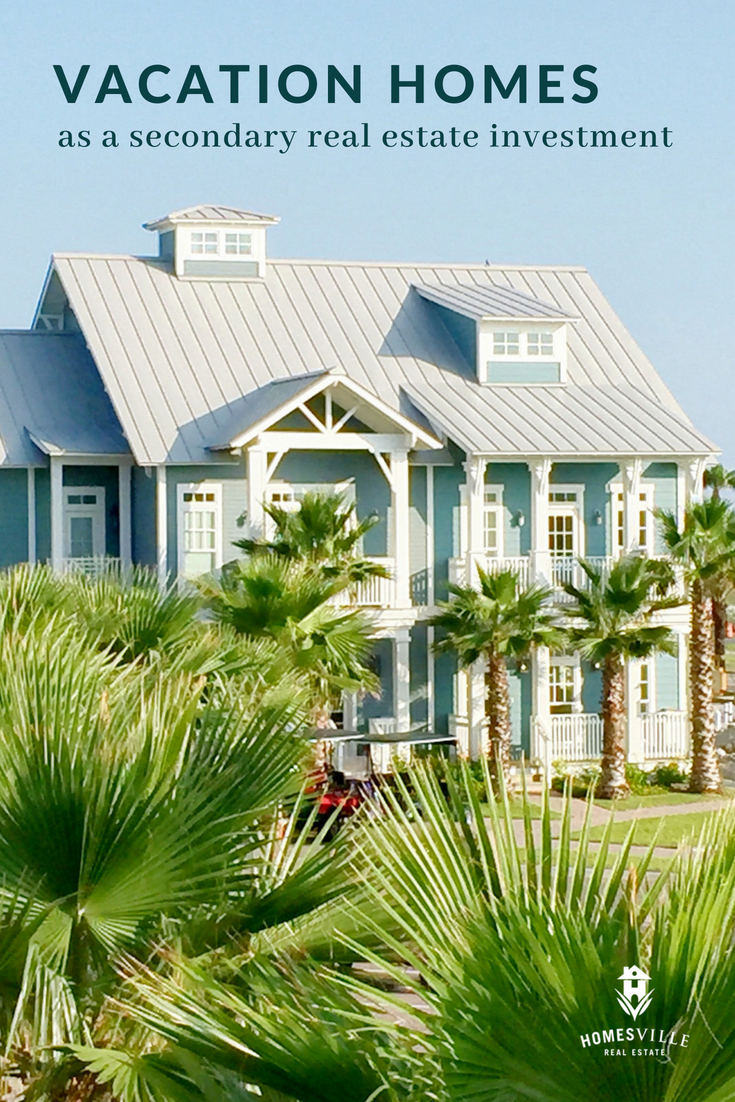 © 2018 Homesville Real Estate