EPISODE 001 -- How to win in Austin's fall real estate market
If a real estate transaction is in your future this fall, you can rest easy knowing that the Austin real estate market continues to chug along. As is typical this time of year, we are seeing some expected seasonal slowing coupled with what the economists are calling "normalization." Yep, Austin's recent history of 6-9% growth was not normal so things are slowly starting to equalize.
Here's what that means if you are selling your home or buying one:
How to win as a seller
This time of year homes either sell right away or they go the other extreme and languish on the market. That means you need to do everything right if you are selling in the Fall.
If you can hold off, our preference is for you to wait to sell in late February or early March. Traditionally there is more buyer interest at that time, and homes typically sell for more.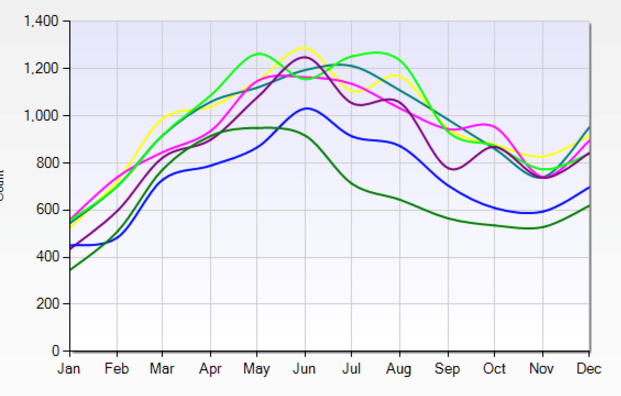 If you can't hold off, look to your Realtor to supply you with a solid home preparation plan, proven marketing tactics, and a good negotiation strategy. Curious what that means?
Check out our sales approach. We have proven techniques to generate leads beyond the traditional Multiple Listing Service (MLS). In fact, 2 of the last 3 homes we sold came from our creative marketing plan, including a listing launch party and an Instagram referral. Give us a call to talk more about what we can do to make sure your home falls into the "sells right away" category.
How to win as a buyer
At this time of the year we start to see buyers doubting the market. To win you are going to need to act counter to what your gut is telling you. Whether the Austin market is experiencing normalization or not, we usually see the market slow down in the fall because there are fewer buyers and fewer sellers. Concern about the future of Austin real estate gets amplified when sellers who haven't sold their homes start reducing their prices. But if you watch the market, this happens every year.
What happens next is key. At some point between now and the beginning of November prices start looking really appealing. Brave buyers buy homes, and slowly the market starts going back up. And those brave buyers who took the risk and bought in the fall? Well, they are often up 6-8% by the time spring rolls around.
The lesson here is pay attention, be patient, and have faith that the market is not tanking. If you see a good deal, take the leap. If past patterns hold true, those deals won't be there in the spring. We anticipate that competition for homes will be strong in the spring, just like we've seen in recent years. After all, Austin's real estate prices are predicted to grow another 3-5% next year. Plus, we still have a ton of jobs coming to town, which in turn drives the demand for housing.
Let's talk
If you have plans to buy or sell this Fall, let's talk. We love real estate, and we are happy to share our insights. You can access my calendar here to set a no obligation appointment with me.
And if you're not quite ready to sell, look at our recommendations on what you can do now to prepare to sell in the spring. Even buyers can start gearing up.
We look forward to chatting with you soon.
For more episodes of Inside Central Austin, visit us on Youtube. If you don't want to miss out on future updates, subscribe to have new episodes delivered straight to your inbox. If you want more insider tips about buying or selling your Central Austin home, check out these posts.