9 DIY backyard tips to create a summer oasis
Summer is in full swing, so why not take advantage of Austin's balmy nights by gathering with friends and family in the backyard? We've scoured Pinterest and created this list of the best backyard DIY projects to turn your backyard into a summer oasis. These simple outdoor adjustments are sure to make your summer days & nights more fun!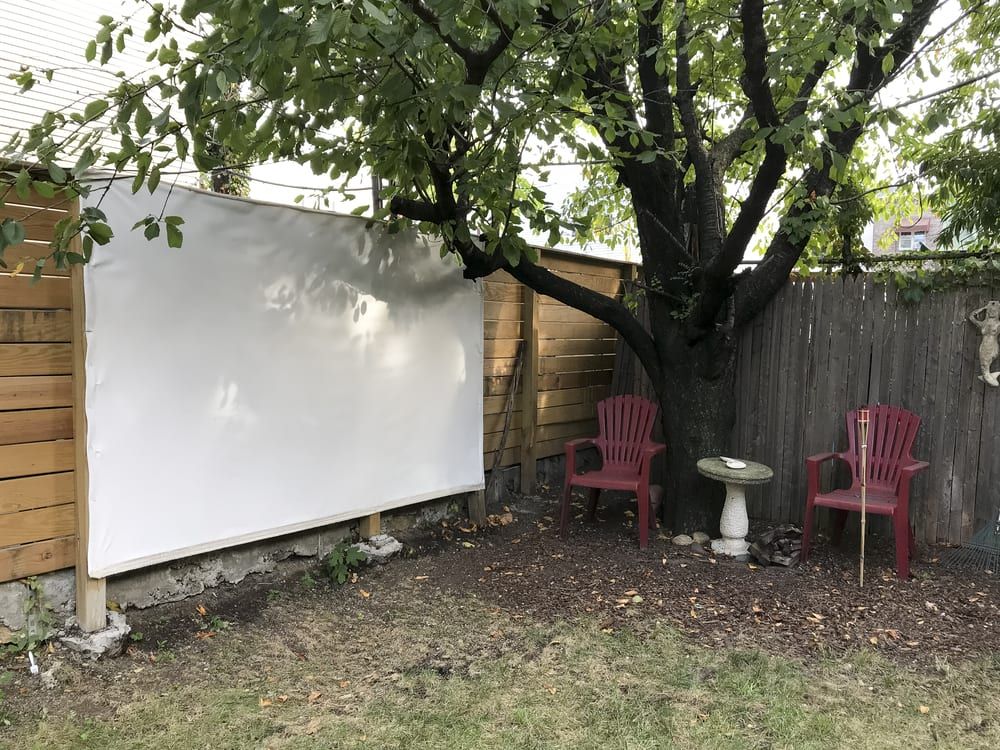 1. Set up an outdoor movie theater
Take movie night to a whole new level by enjoying one on a blanket under the stars. Tech has come a long way, so don't worry about cords. Get a projector that connects to WiFi and you can plug in a Fire Stick or Roku to play live sports, movies, and more. Click here for the instructions to create this easy DIY backyard theater.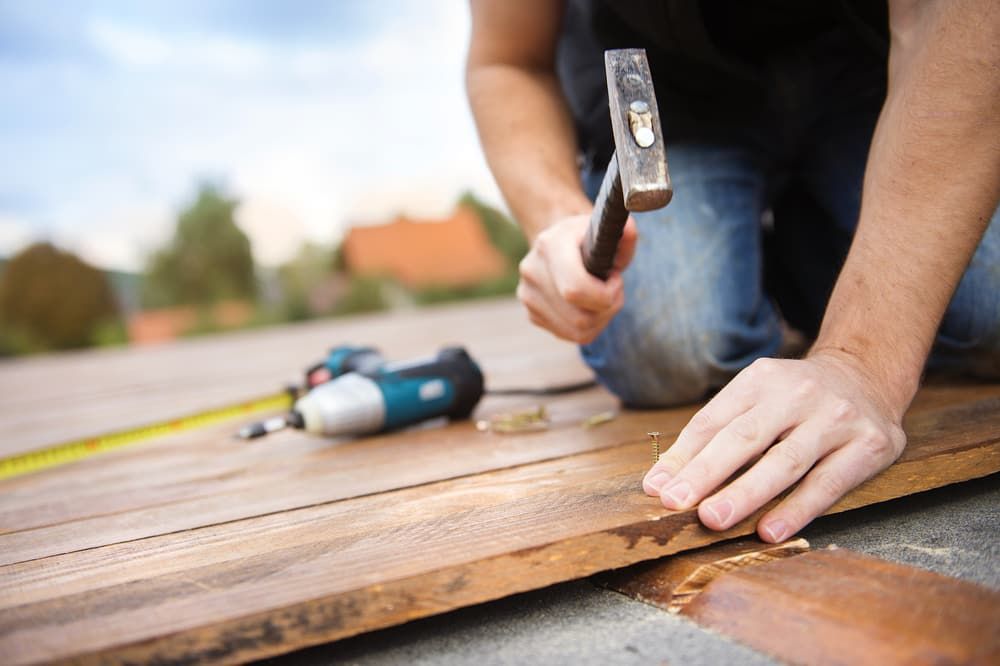 2. Build a super-simple tree house
This is a quick weekend project that your kids will love! This tree house is not too high up, and doesn't require a ton of materials to make your kids smile. Step by step instructions here.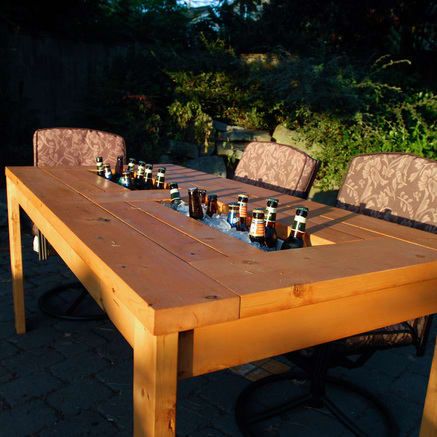 3. Add a drink cooler to your patio table
Happy hour on the back patio? Count us in! Save yourself from running back and forth to the kitchen for ice by creating a cooler table. You'll have ice at hand with this awesome built-in cooler. Detailed Instructions here!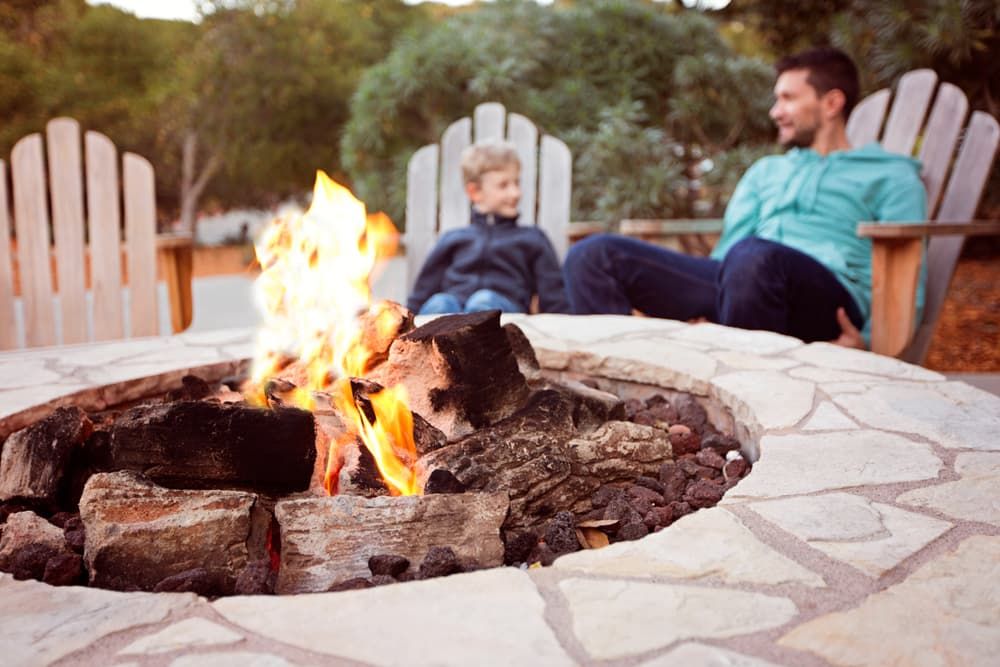 4. Build a fire pit
Using old bricks or purchasing new ones from a local hardware store is a quick ticket to a personal fire pit. Stack them in a circle or square pattern and you're ready for a s'mores night with friends & family. Full instructions here.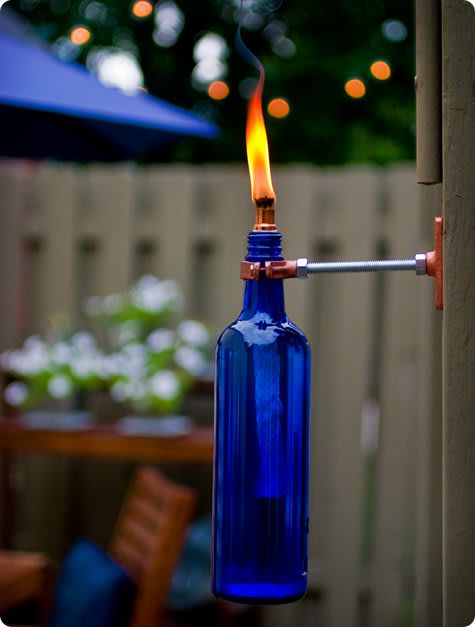 5. Light up some wine bottle tiki torches
A little flame adds big ambience to your backyard soiree. For a reccled take on the tiki torch, try these cool wine bottle torches. For full instructions click here.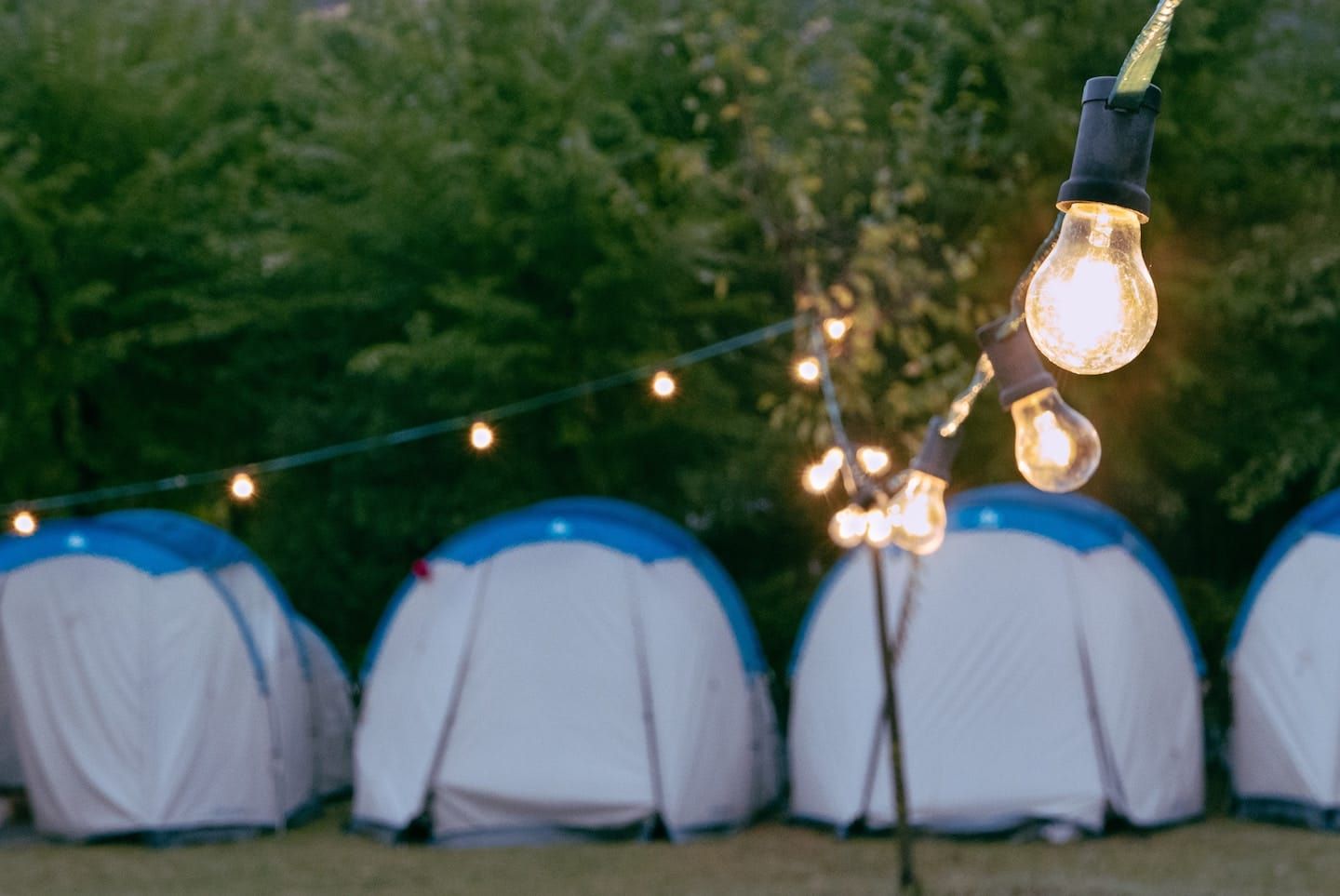 6. Go camping in your own backyard
Search no further than your own closet for this one. Give your camping tent pride of place as a backyard hideaway. Set up the tent and bust out the sleeping bags for a fun night with the family.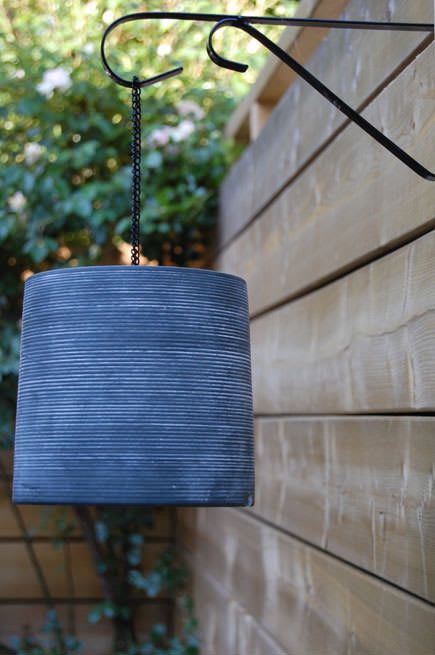 7. Make a lantern from a flower pot
Quick and easy, this Dollar Store lantern will add a gentle glow to your backyard patio. The LED light is energy efficient and safe. Click here for the step by step.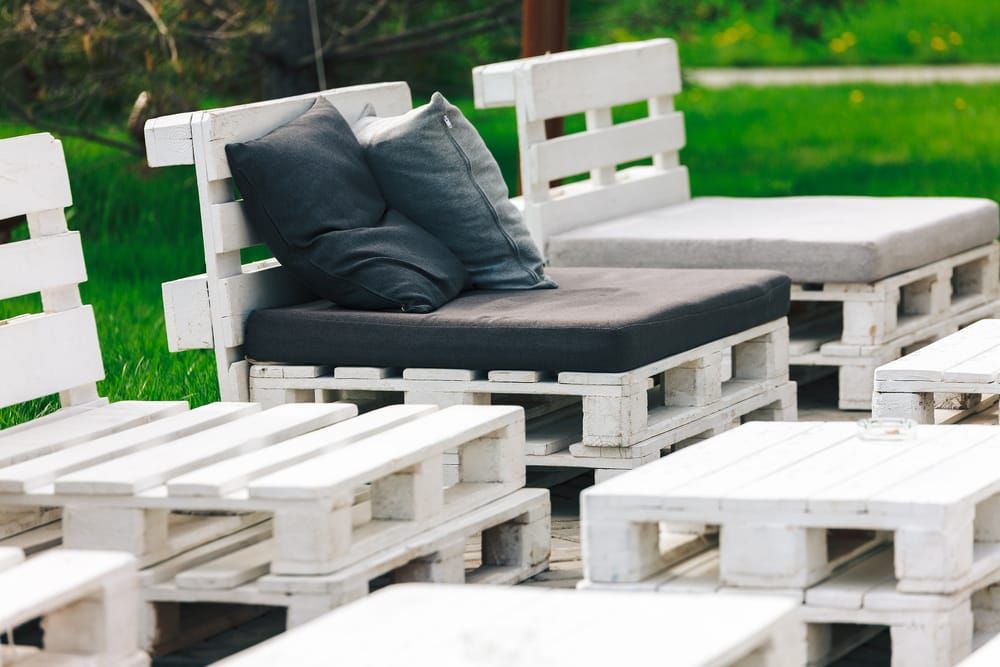 8. Provide extra seating with a wooden pallet sectional
Looking for something to do with a couple leftover pallets? A wooden pallet sectional is easy to put together and provides ample seating for outdoor gatherings. This project requires a couple of screws and some cushions to make an enjoyable outdoor couch. Click here.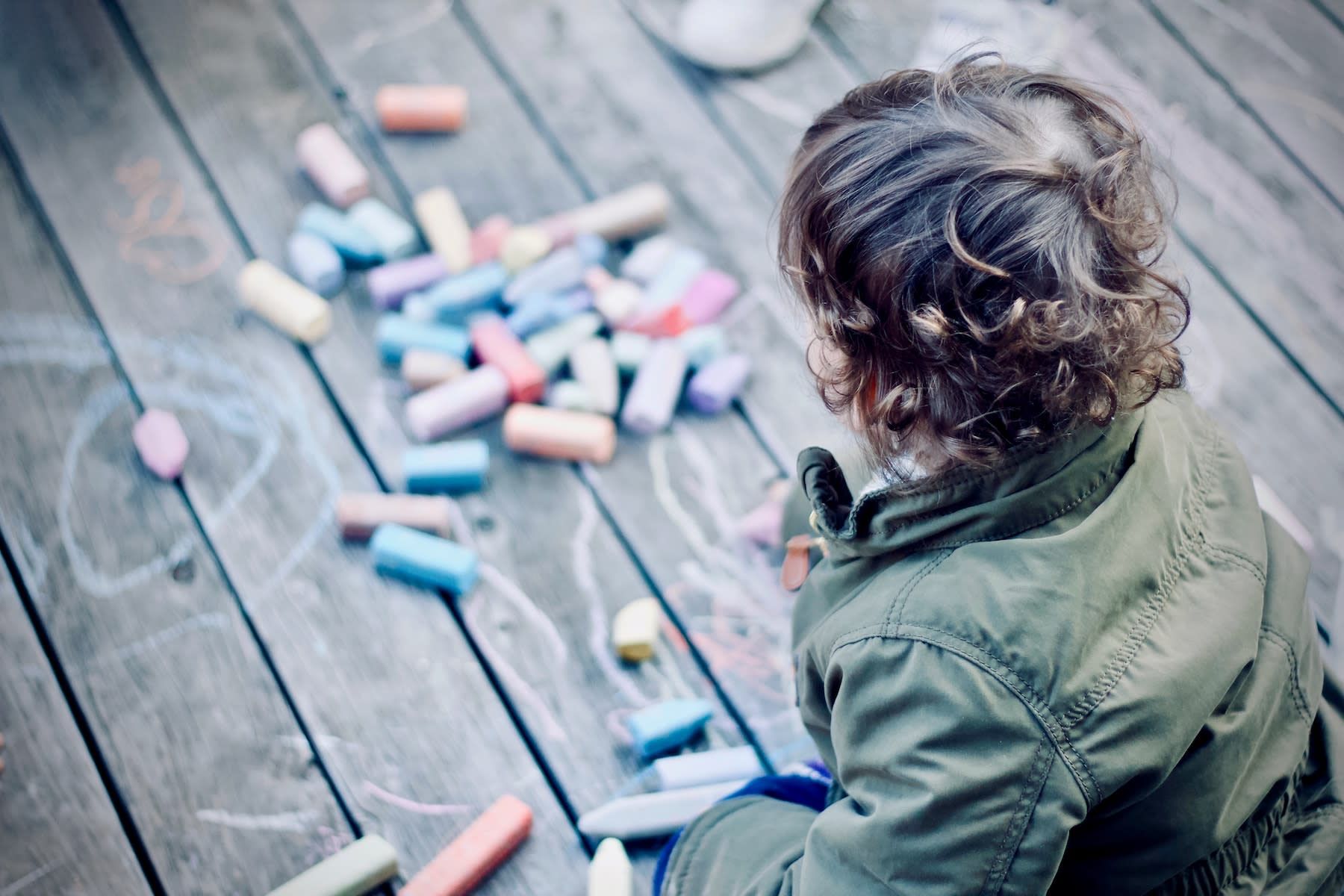 9. Create an outdoor art invitation for the littles
Art can be messy, but you can foster creativity for the kids -- without the mess -- by hanging a giant chalkboard against the fence. This quick (and cost-effective) DIY project gets the kids outside and lets them channel their creativity. Click here to get a step by step.
So now that your backyard is oasis-like, it's time for some grillin' and chillin'. Let's see it! Send us pics of your backyard creations, and we'll feature them on our website.
YOU MIGHT ALSO LIKE THESE DIY PROJECTS
Craving an update to your personal space? We scoured the hottest DIY projects & deve...
When it comes to home renovation, some projects yield a higher return on your investment t...