7 benefits you get when you use a Realtor to sell your home
In the age of Zillow, Trulia, and Redfin, it's easy to assume that you don't need a Realtor to help you sell your home. And the truth is, you may not actually need a Realtor.
That said, a Realtor can bring a lot of value to your transaction. Here are 7 benefits to using a Realtor to sell your home:
#1 -- You'll probably make more money
A July 2017 study by Collateral Analytics found that For Sale by Owners (or FSBOs for short) don't actually save anything, and in some cases may be costing themselves more, by not listing with an agent. In fact, the study showed that FSBOs sold their homes for 5.5 – 6% less than similar properties sold by Realtors using the Multiple Listing Service (MLS).
#2 -- You'll get greater exposure for your home
Only Realtors are allowed to market homes for sale in the MLS. Because of that, homes sold independently without a Realtor will not show up on the MLS.
Why is that a big deal? Well, the MLS is the first place most Realtors start when looking for homes to show prospective buyers. Listing your home for sale in the MLS offers the property the greatest exposure because it is actively marketed to all 13,000+ Austin Realtors, and it is also usually automatically syndicated and displayed on third-party sites like Zillow or Trulia. You get the best of both worlds.
#3 -- You'll have an expert in the field helping you navigate the transaction
Not only do Realtors have special training in real estate, there's no substitute for the boots-on-the-ground experience you can get with an experienced Realtor. They can share their market knowledge with you, they have an understanding of historic sales in your neighborhood, and they are able to conduct a detailed analysis of comparable homes for sale in your area.
And because they've been there and done that, an experienced Realtor can often predict what will happen during a negotiation and develop strategies to overcome those obstacles in advance. Experience matters in making sure you get the best possible deal.
#4 -- You'll have a skilled negotiator advocating on your behalf
An experienced Realtor is a professional negotiator. Since they are familiar with common negotiation tactics, there are few surprises during the transaction – resulting in better results and greater satisfaction for you in the end.
#5 -- You'll have someone looking out for your best interest
A Realtor has a fiduciary responsibility to his or her client. That means they are obligated to put your interest first.
#6 -- You save yourself a lot of headaches
Are you ready for your phone to ring and for your email to blow up? Many homeowners that try to sell their home independently give up after a week or two because it is such a hassle.
Think about it. You'll be getting contacted directly by agents, nosy neighbors, and potential buyers that want to see your home. Next, you'll be dealing with disclosures, inspections, contracts, and potential re-negotiations. Once your home is under contract, you also have to deal directly with the Title Company and other parties to bring the deal to a close. A Realtor handles those details for you.
#7 -- You don't have anything to lose
Realtors only make a commission if your home sells. So what is there to lose?
Look for someone with experience
Now that you know how much a Realtor can help you, start looking for someone with experience to get you the best possible result. Look for a Realtor that will give you candid advice, explain market trends, and apply a strategic marketing plan to get massive exposure for your home through the MLS and beyond.
Ask friends and family for referrals, but do your own research, too. You'll be spending a lot of time with your Realtor, so choose wisely and always read reviews.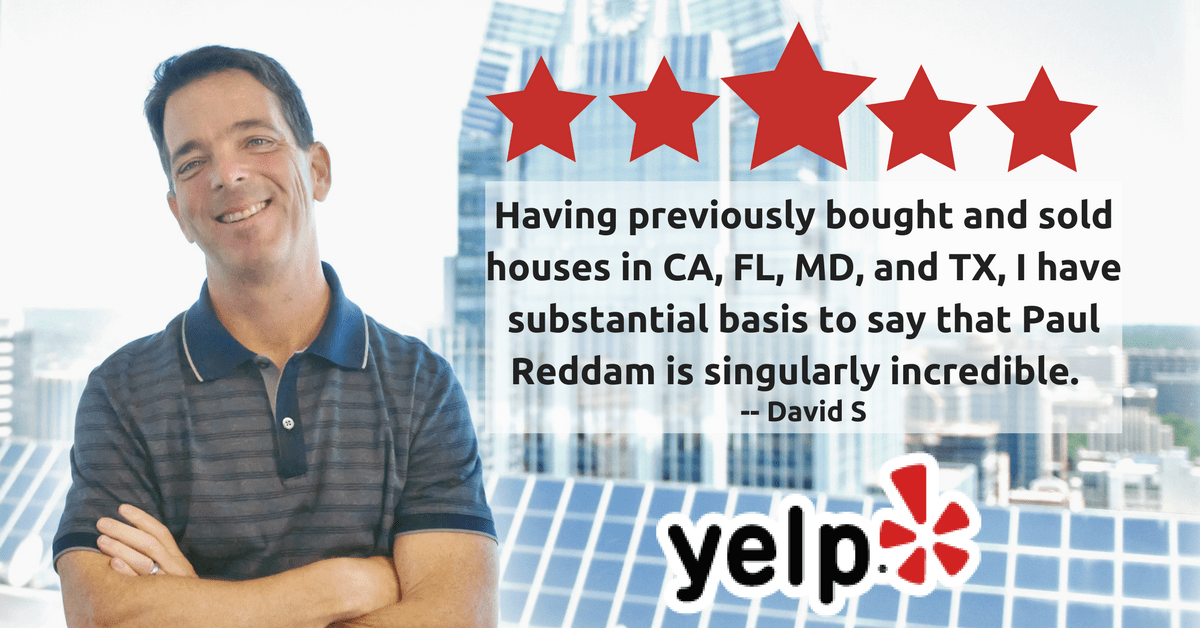 You can see our five star reviews at:
https://www.zillow.com/profile/Paul-Reddam/
https://www.yelp.com/biz/paul-reddam-homesville-real-estate-austin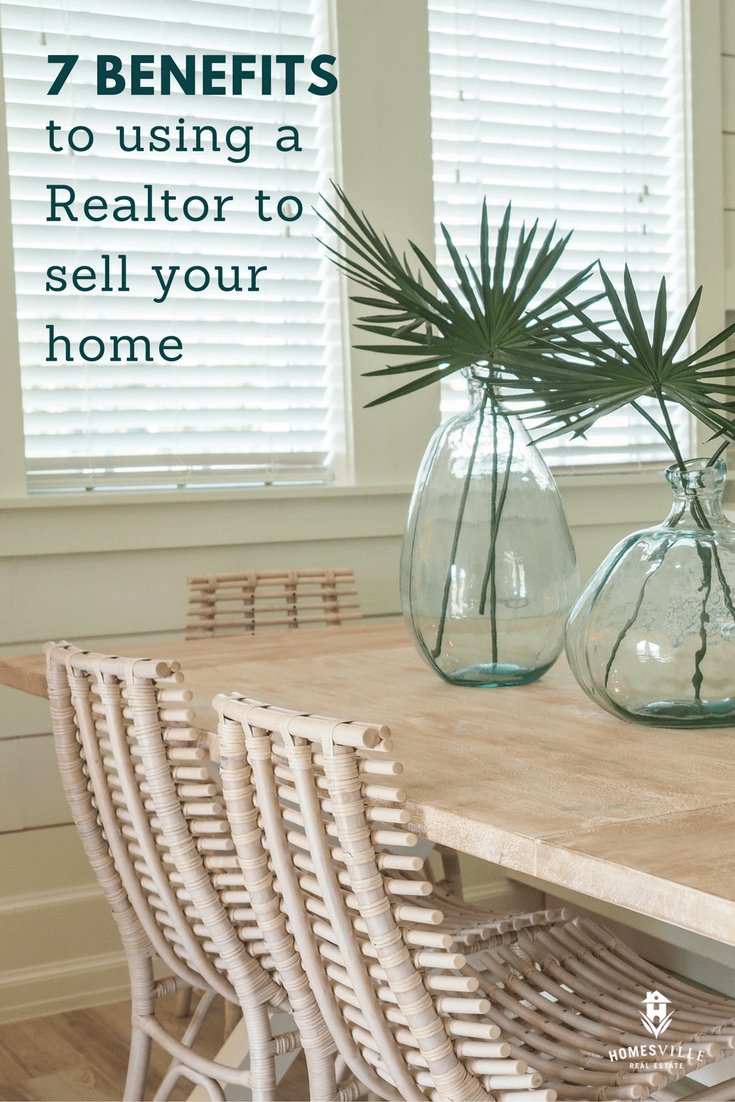 © 2017