10 things Austin sellers can do to help buyers fall in love with their home
Is it your goal to sell your home quickly, for top dollar, and without much hassle? The key is to position your home so that its seen by as many buyers as possible and leaves a lasting (and favorable) impression. We have proven strategies to get you the result you want. Here are our 10 techniques to get buyers to fall in love with your house. Don't overlook number 6!
1. CREATE A WOW MOMENT THE FIRST TIME A BUYER SEES YOUR HOME.
The first impression is the ONLY impression. Buyers first form their opinion of your home based on its online appearance -- meaning digital photos that show up in Internet searches. They make another impression when they pull up to the curb and see the house in person for the first time. You will never have a second chance to make another first impression so make an effort to ensure it's a good one.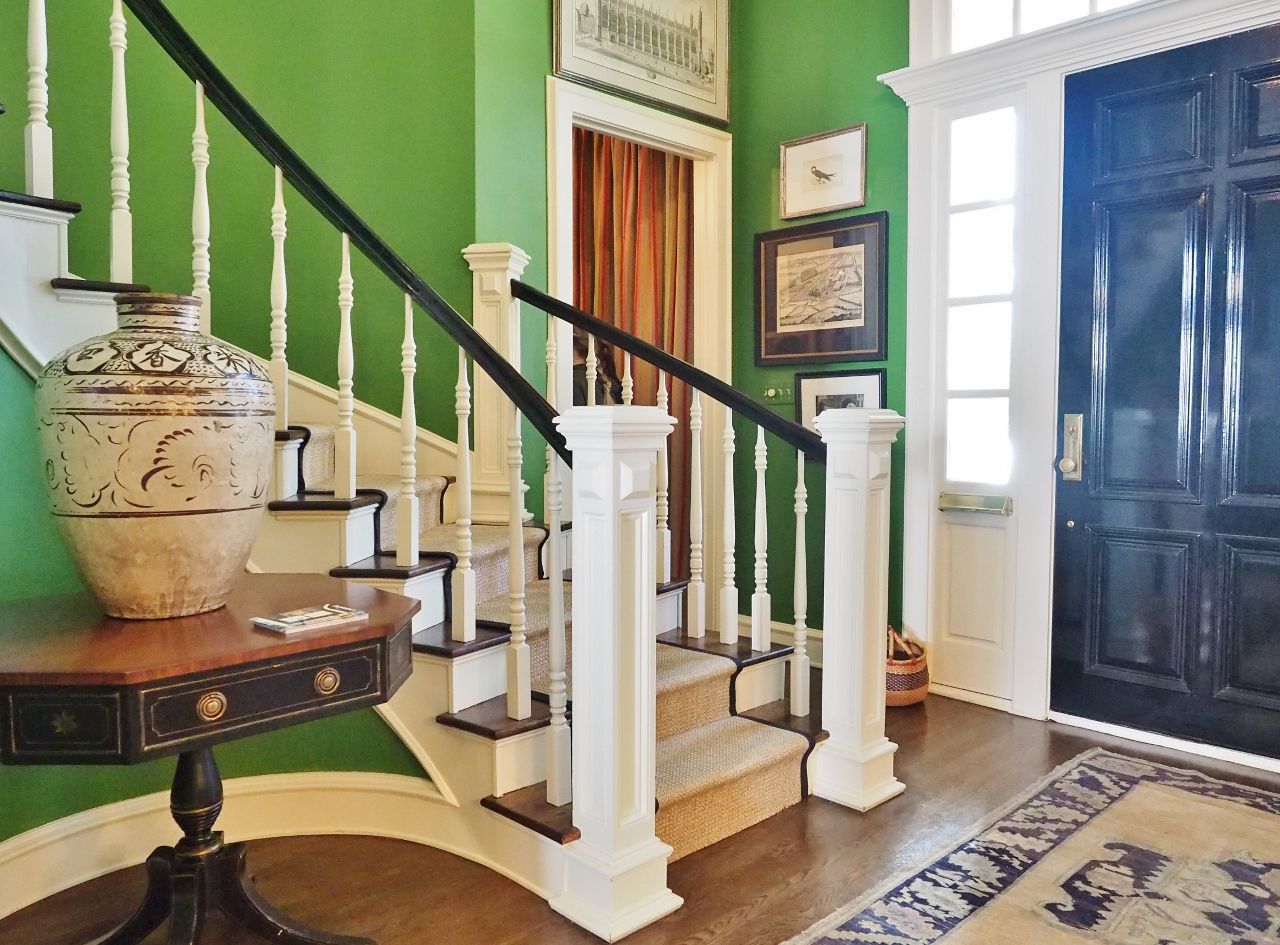 2. CREATE EXTERIOR CURB APPEAL THAT LEAVES BUYERS WANTING TO SEE MORE.
Potential buyers often drive by a home and make a snap judgment based on how the home looks from the outside.  Some buyers won't even get out of the car and go inside if they don't like the look from the street -- even if the interior is stunning.  Everything from paint color, the approach to the front door, landscaping, house numbers, and mailbox all contribute to a home's curb appeal.  
Fortunately, improving the look of your home's exterior doesn't require a 6-man crew and thousands of dollars.  Here are some simple fixes to help your home go from blah to beautiful.  
Wash or paint the exterior.

Washing the exterior or adding a

fresh coat of paint can breathe new life and energy into your home's exterior -- and help catch the eye of potential buyers.   Home Again reports that the average ROI on an exterior paint job is 43%, so a few paint touch ups can provide a lot of bang for your buck.  When painting, don't forget fences, trimming around the eaves of the roof, and replacing old gutters and downspouts.

Add exterior details.

Architectural details are like jewelry f

or

your home

, adding just a little something extra to complete the overall look

.  You can turn a standard structure into a

n attention-getter

by adding trim, updated light fixtures, new door hardware

, or updated house numbers.

You can also e

ntice potential buyers by adding charming

touches

that make them feel at home

, like a

cheerful welcome mat

and a few flowering plants.

Update your walkway.

Think of ways to make the approach

to the front door

more attractive, like a new stone walkway, subtle lighting, or an edged path.  This can also be as easy as pressure washing your concrete walkway or patching any cracks. Case in point

, a Facebook user commented about the stone walkway on a listing we had; the

y

concluded that if the owner didn't care enough to power wash the sidewalk who knew

what other maintenance had been overlooked. That was an extreme reaction, but it illustrates the importance of making a good first impression – even with your walkway.

Refresh Your Landscaping.

Are the bushes trimmed and tidy?  Do you have colorful plants to draw guests toward the door?  Are the

t

ree limbs hanging too low?  Exterior landscaping is a key element in improving your home's curb appeal.  And the dividends are noteworthy.  Home Again reports a whopping 401

%

return on improving the yard of a home.  In turn, landscaping economist John Harris states that updating your home's grounds can contribute 28%

to

your home's overall value.  

So

freshen the mulch, mow the lawn, add some colorful plants to the beds, and install a few flower pots to build dimension.   But don't go to extremes...  Not everyone wants a

xeriscaped

yard, for example, so be thoughtful about your upgrades.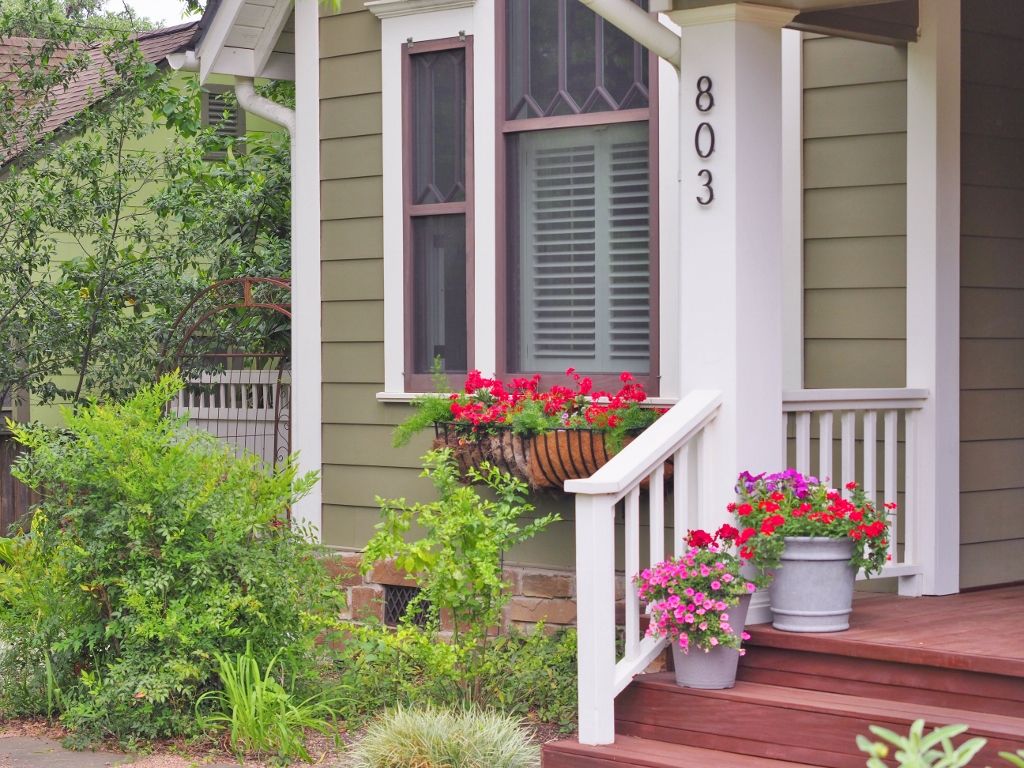 3. GET YOUR INTERIOR IN TIP TOP SHAPE.
We all get used to our surroundings and have made our homes work for the way we want to live. But if you're trying to sell your house, you don't want to tell the world how you live – you want to show them how they can live in your space. Luckily, you have control over how your house looks to a potential buyer. Before that For Sale sign goes up, consider doing the following:
Spruce up the kitchen & bathrooms. The time when buyers wanted a fixer upper are gone. These days buyers are more interested in homes that are move-in ready with on-trend finishes, especially in the kitchen and bath. Given that, it makes sense to invest in sprucing up the kitchen and the bathroom.  Start by deep cleaning the areas you may have been avoiding -- like that moldy grout.  New cabinet hardware and/or faucets can also do wonders to update a tired space. And don't overlook the benefits of refreshing the wall paint -- or maybe even the cabinets.  If you're willing to spend a little more time and money, adding new tile can make a huge impact.
Light it up.

Most buyers today are looking for bright spaces with abundant natural light.  Deep clean the windows, remove any

light-dampening screens, and

open up

your blinds and curtains to maximize the light in your home.  Don't have a lot of natural light?  You can add floor

and

table

lights.

Change

burned out

lightbulbs

and

upgrade the wattage of existing lamps for maximum impact.

Adding mirrors can also be a huge help to amplify the light in any room.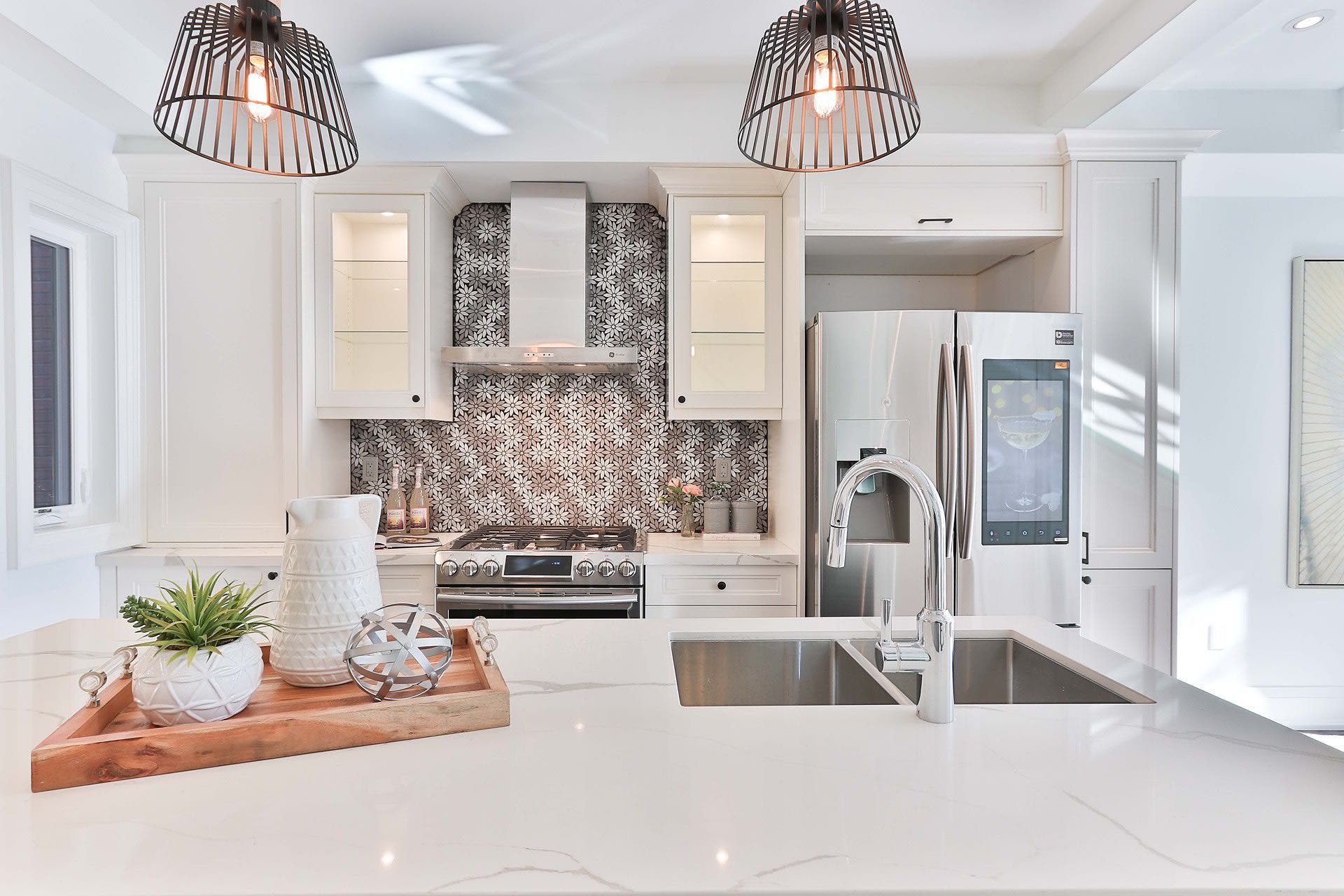 De-clutter.

Everything that is not part of the home's

essential furnishings and

decor or a must for your daily functioning should be boxed up and neatly packed away

.

Aim for storing or purging 1/3 of the stuff in your home.

You'll have to pack it all up anyway when your home

sells, and

doing it in advance just makes it more likely your home will sell quickly.   

Limit

personal photos and mementos

.

Personal items

are likely the things that make your home feel like home – and that's exactly why you need to

limit

them.

The more personal stuff in your home, the less potential buyers can visualize themselves living there. Pare down the family photos, personal keepsakes, vacation souvenirs, and any distinctive family items

– they'll soon have a new home any

way

.

Clean the places you don't normally clean.

I admit I

haven't cleaned

my

baseboards in a long time

,

and

I

probably haven't removed the dead bugs in

my

light fixtures since last year. Few of us live in pristine conditions

,

and it's easy to overlook the dirt you see every day. Consider bringing in professional cleaners before listing your home

.

Get rid of the smells.

Febreeze

your couch, wash the curtains, get the carpets cleaned, send the dogs to the spa, change out that kitty litter and commit to not cooking curry (or cabbage) for the time your home is listed for sale.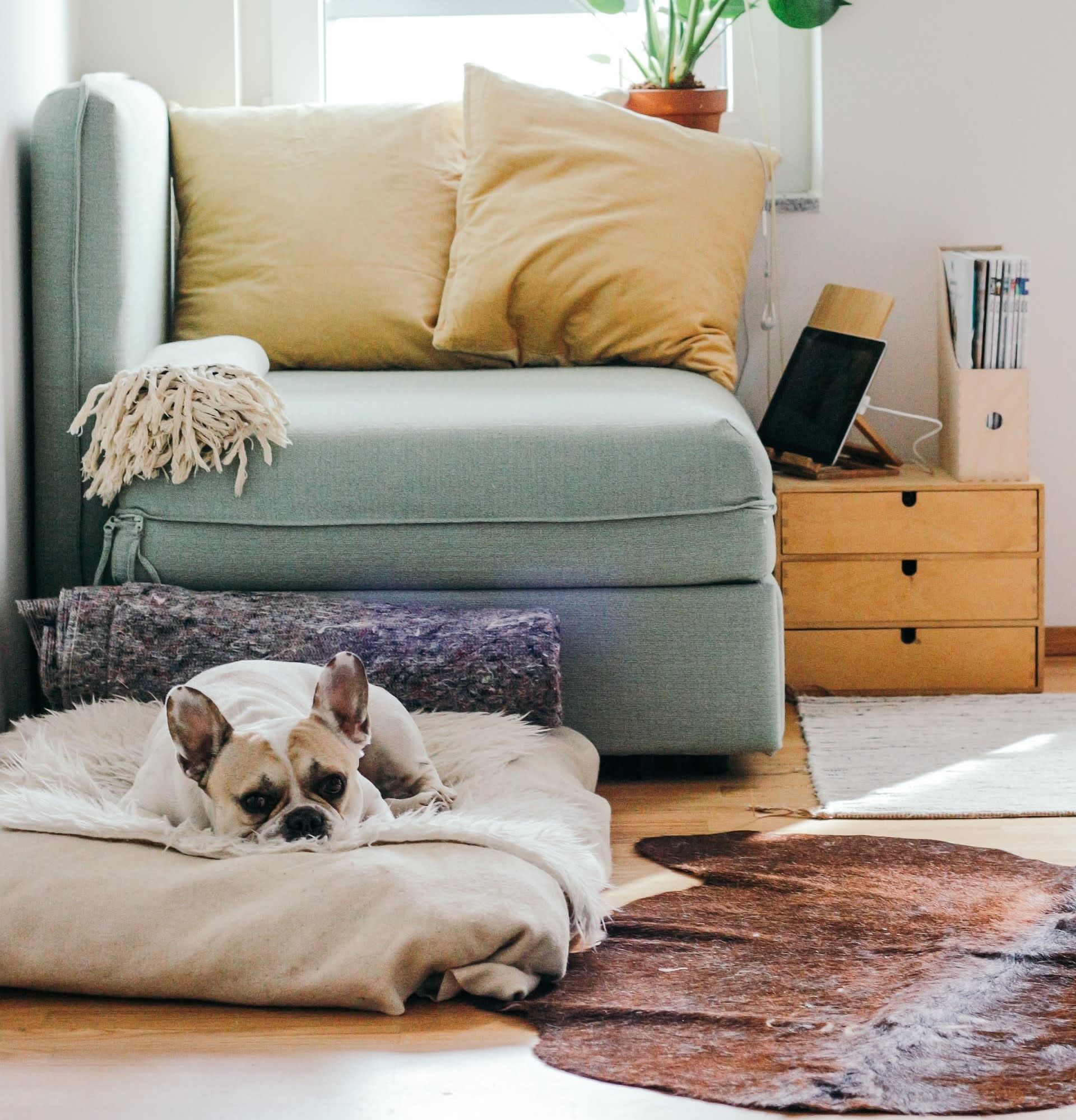 Make repairs. I no longer notice that my cabinet lighting is burnt out or that the door to my daughter's bedroom squeaks. Potential buyers, however, will notice. Go ahead and make those minor repairs so they

don't become a

distraction

for the buyer

.

Stage every room for its natural purpose.

If you've converted the 2nd bedroom into a

home gym or have your Peloton bike in the living room, go ahead and

convert those rooms

back

to the way that most people will use them.

A

professional stager

can be a tremendous help

. They can help you make decisions about what to purge, how to arrange furniture, and how to prepare your home to look its best for photos and showings. If your home is vacant at the time of sale, a stager can also provide furniture and décor to make the home look

its

best. It's a game changer.

Just look at this example below.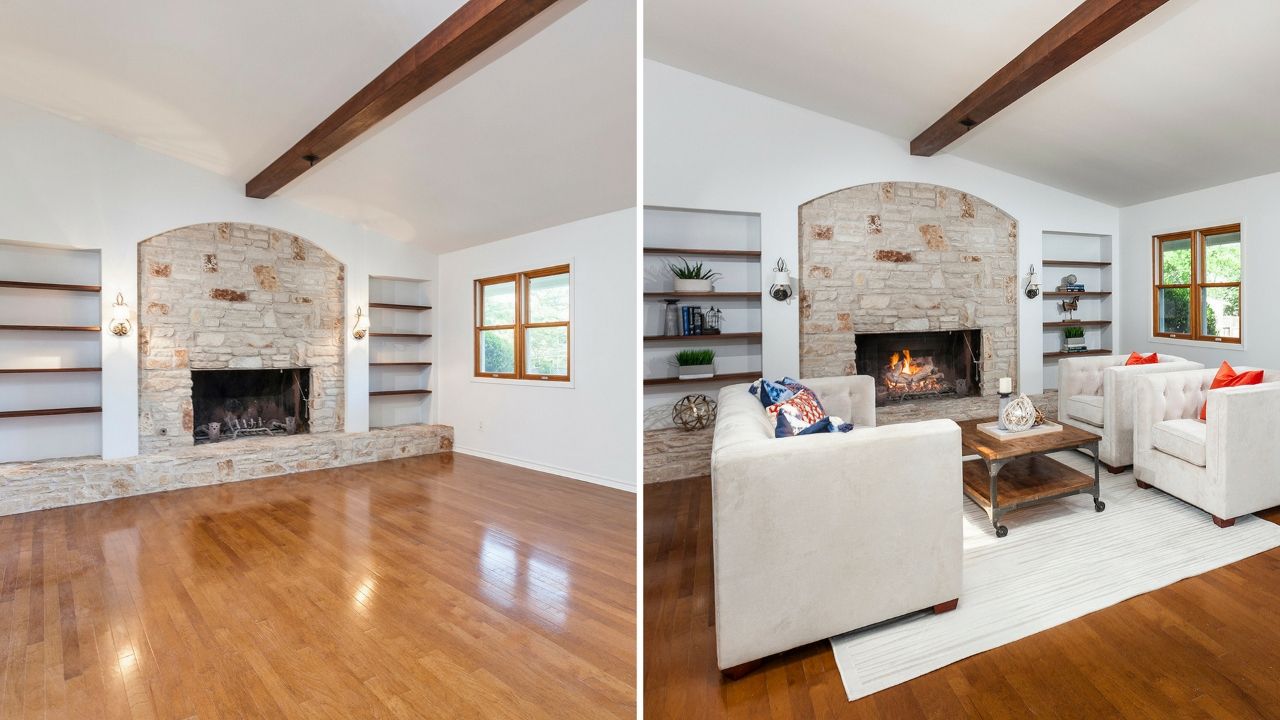 And remember, you don't have to do this all by yourself.

If you choose to work with a top agent (like the

Homesville

Realty Group

)

they'll have resources to help you accomplish a lot of this. The Compass Concierge program

can

also help cover the upfront cost of cosmetic renovations like deep cleaning, landscaping, and staging. Reach out if you'd like to know more.
4

. HAVE YOUR HOME PRE-INSPECTED.
Many real estate transactions fall apart after the buyer has the home inspected. To remedy some of this deal turbulence, we suggest that sellers have their home pre-inspected. Doing so will let you know if there are any underlying issues with your home so that you can either fix the problem before you put it on the market or adjust the price of your home accordingly. Providing potential buyers with a copy of the home inspection before the home is under contract also reduces the likelihood that the buyer will come back and attempt to re-negotiate the purchase price based on the outcome of their own inspection.
5

. USE PROFESSIONAL PHOTOGRAPHY TO SHOWCASE YOUR HOME'S BEST FEATURES.
Make sure your home looks its best online. Dark and out-of-focus pictures don't cut it. Use a professional photographer to take high resolution pictures of your home; this usually costs around $200 – 300. If you're going to take the pictures yourself, be sure to open the curtains and blinds, turn on all the lights, and try to take the photographs at a time of day that the interior of your home is the brightest. Take pictures of both the exterior and interior of the home, and show rooms from a variety of angles
When choosing an agent, ask to see their marketing plan with real examples of homes they've listed.  And once your home is on the market, don't forget to check the listing sites to make sure your home is represented well.  If not, ask your agent to get some new photos online ASAP.  
Along those same lines, be sure your real estate agent takes full advantage of the opportunity to woo a potential buyer by posting the maximum number of photographs of your home. The Multiple Listing Service (MLS) allows real estate agents to post up to 40 images for each home. Use every one of them!
6

. HARNESS THE POWER OF VIDEO.
Since video accounts for 74% of all online traffic, it should be a key part of the marketing strategy for your home.  Whether it's a personal tour, a lifestyle video, or a simple list of the greatest things about your listing, video is crucial to providing the potential buyer with a complete picture of the home.  And we're not talking about an animated slide show... Good marketing includes professional videography, including aerial drone videography. Here's an example:
7

. PRICE IT RIGHT.
A home is most attractive to potential buyers when it is new to the market; it loses its shine the longer it is for sale. If you price your home too high at the beginning, you may miss a crucial opportunity to attract buyers. Even if you later lower your price, some buyers may remember they originally dismissed your home and not give it a second look. It's the equivalent of your home becoming shop worn.
In our experience, sellers have the greatest success when they create a bidding war or multiple offer situation. In a bidding war buyers compete against each other to purchase your home, often bidding above the price of what your home is actually worth. To create the potential for multiple offers we often list homes just below market value; this excites and attracts buyers and creates a fear of missing out. By creating a sense of competition, buyers often pay above the asking price to win the deal. Check out our insider tips for pricing Central Austin homes for more info.
8

. USE MODERN MARKETING TECHNIQUES TO GET YOUR HOME SEEN BY MORE PEOPLE.
It's not enough to stick a for sale sign in the yard, put the home for sale in the MLS, and hope for the best. You have to have an aggressive marketing plan that maximizes your home's exposure to potential buyers – on all possible channels. A strong marketing plan takes those incredible photos and videos and ensures they are distributed to a wide audience via social channels like Instagram, Facebook, and YouTube. An even better marketing plan includes detailed follow up and retargeting of interested buyers. Does your agent do those things?
9

. ALWAYS BE READY TO SHOW

.
As you might imagine, homes with piles of laundry and a sink full of dishes don't show well. While your home is for sale it needs to be "show ready" at all times. So make the beds, put away the laundry, wipe the counters, sweep the floors, and put your home's best foot forward. Not sure where to start? We have a free checklist for preparing your home for showings.
Also, make it easy for buyers to see your home. Like you, buyers have busy schedules. They will want to see your home at times that are convenient for them, which means they may want to see your home at times that are inconvenient for you. Even so, try to allow every single showing that is requested. Most showings that are refused don't get rebooked; instead your home just gets eliminated. Along those same lines, strict showing rules with limited hours of availability will also decrease the likelihood of your home being seen. And homes that aren't seen aren't sold.
Return calls for showings quickly. If an agent contacts you to schedule a showing, call them back as soon as you are able. Agents are often scheduling numerous showings back to back. If you call after the agent has already arranged her showing tour, the agent may not include your home.
If you get a showing, quickly tidy up the home and then skedaddle. Don't linger. Don't follow the buyer around. And don't try to convince them to buy your home. Do, however, give the buyers space and time to view your home without you watching over their shoulders.
10. HIRE AN EXPERIENCED AND TECH-SAVVY REALTOR.
The person you hire to sell your home can make a huge difference in whether your transaction goes smoothly. This is not the time to rely on your cousin who just got his real estate license. Too often we see listings languish on the market because they have poor photographs and are not successfully marketed by the real estate agent. We've also negotiated many deals where we've used a Realtor's inexperience and lack of knowledge of the local market to get an amazing deal for the buyers we represent. Don't let yourself be that person.
Pick a Realtor who has a track record of success and intimate knowledge of Central Austin real estate. You want someone who has experience with all aspects of Central Austin's real estate cycle, who can easily navigate market fluctuations, foresee potential deal turbulence, who will aggressively market your home to sell, and has the skill to counsel you through the process. Plus, you'll want a tech-savvy agent who has the tools to gain digital exposure for your home.
ARE YOU READY TO SELL YOUR HOME WITH EASE?
Reach out with any questions or to schedule a consult. We're ready to put the Homesville Realty Group to work getting your home sold quickly for top dollar.
You might also like
If you want to see more homeowner tips and insights related to older Central Austin homes, you might also like this article.